Sponsored Link
スポンサーサイト
Cool Japan / Hime Dharma (姫だるま / Princess Dharma)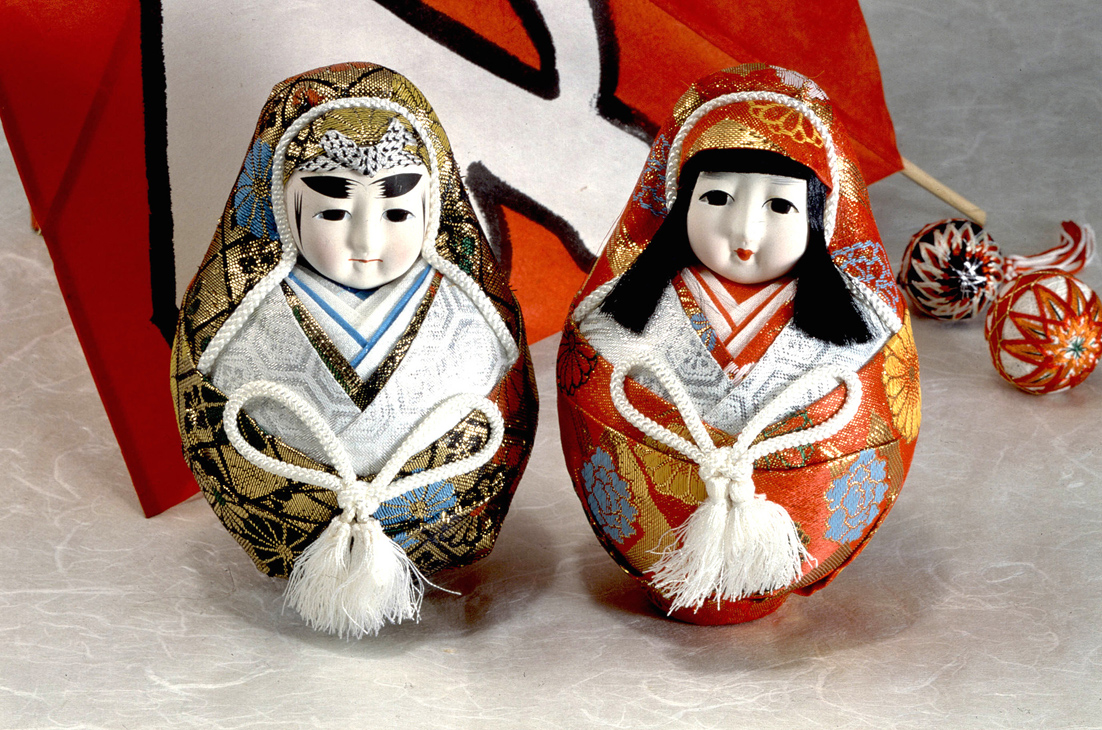 (Hime Dharma (姫だるま / Princess Dharma))
Hime dharma is a traditional craft product of Matsuyama City, Ehime Pref. Its round shape with bushy black hair is very cute. The history of Hime dharma dates back to the late 4th century. It is written in an old record that Emperor Chuai and Empress Consort Jingu visited the land of Iyo and took a bath at Ishiyu (present Dogo Hot spring).

(Dharma/Left & Hime Dharma/Right)
Thanks to this bathing, a baby was born in due time, who later became Emperor Ojin and people called the hot spring "Yuzuki" (hot spring of the 9th month). Hime dharma represents the pregnant figure of Empress Jingu. In the modern times, a pair of Hime dharmas representing a couple is very popular as a prayer for safe delivery.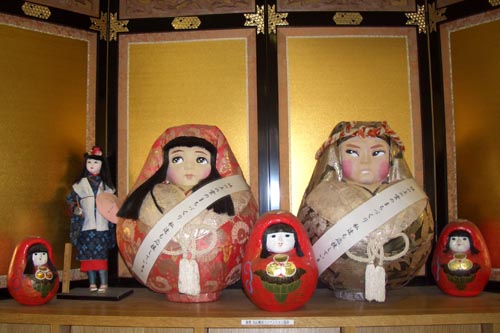 (Hime Dharma)
It used to be made paulownia but later hariko (carton pierre) was adopted and has been used to the present. It is believed that a child who plays with this dharma grows into a gentle person, or if a sick person puts this dharma in his/her room, he/she will get well sooner. Hime dharma is also loved by people as a lucky charm to increase their business.
By TS on Jan 24, 2012
スポンサーサイト
tag : Cool_Japan