Sponsored Link
スポンサーサイト
Cool Japan / Wakasanuri-bashi (若狭塗箸 / Wakasa lacquered chopsticks)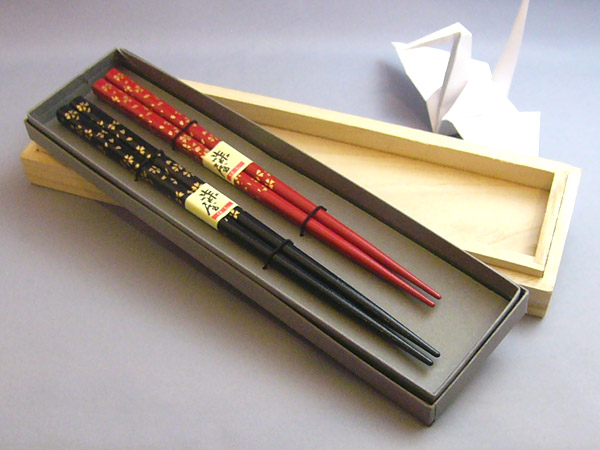 (Wakasanuri-bashi (若狭塗箸))
Wakasa lacquered chopstick is traditional handicraft of Obama City, Fukui Pref.. Its history dates back to the Edo period (1603−1867).
 
(Wakasanuri-bashi (若狭塗箸) Workshop)
Its unique patterns like constellations express the sea bottom of Wakasa Bay. What makes it unique is its making process, where pieces of seashells or eggshells are stud on lacquered surface and various colors of lacquer is applied again and again, as many as over ten times, and then grinding is given carefully before polishing.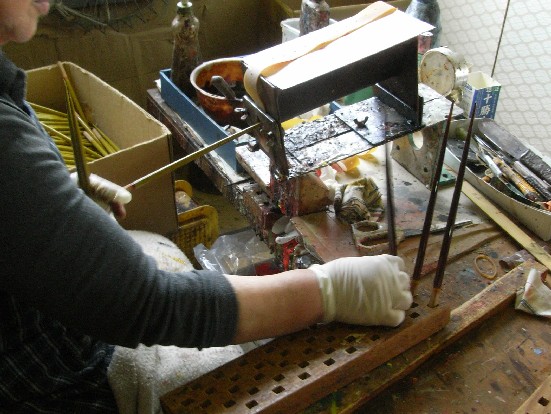 (Wakasanuri-bashi (若狭塗箸) Workshop)
It takes about 3 months to finish a pair. The combination of white brightness of sea shell pieces and scattered gold powder on the carefully finished chopsticks creates elegant atmosphere where gentle wave sound on the beach can be heard. Wakasa lacquered chopstick was specified as the Traditional Craft Product by Ministry of Economy, Trade and Industry.
By TS on Jan 21, 2012
スポンサーサイト
tag : Cool_Japan