Sponsored Link
スポンサーサイト
Cool Japan / Kyudo (弓道)

(A full draw, called "kai".)
Kyudo (弓道), literally meaning "way of the bow", is the Japanese art of archery. It is a modern Japanese martial art (gendai budō) and practitioners are known as kyudoka (弓道家).
It is estimated that there are approximately half a million practitioners of kyudo today. In 2005 the International Kyudo Federation had 132,760 graded members, but in addition to this kyudo is taught at Japanese schools and some traditions refrain from federation membership.
弓道 -不動心-
The beginning of archery in Japan is, as elsewhere, pre-historical. The first images picturing the distinct Japanese asymmetrical longbow are from the Yayoi period (ca. 500 BC–300 AD). The first written document describing Japanese archery is the Chinese chronicle Weishu (dated around 297 AD), which tells how in the Japanese isles people use "a wooden bow that is short from the bottom and long from the top." During these times the bow began to be used in warfare in addition to hunting. Later, the ceremonial use of a bow was adopted from China and continued in Japan after it had ended in China. The composite technique of bow manufacture, by gluing together horn, wood, and animal sinew, was also imported from China.

(A Japanese archer with targets. Ink on paper, 1878.)
Kyudo is practiced in many different schools, some of which descend from military shooting and others that descend from ceremonial or contemplative practice. Therefore, the emphasis is different. Some emphasize aesthetics and others efficiency. Contemplative schools teach the form as a meditation in action. In certain schools, to shoot correctly will result inevitably in hitting the desired target. For this a phrase seisha hicchū, "true shooting, certain hitting", is used.
According to the Nippon Kyudo Federation the supreme goal of kyudo is the state of shin-zen-bi, roughly "truth-goodness-beauty",[4] which can be approximated as: when archers shoot correctly (i.e. truthfully) with virtuous spirit and attitude toward all persons and all things which relate to kyudo (i.e. with goodness), beautiful shooting is realized naturally.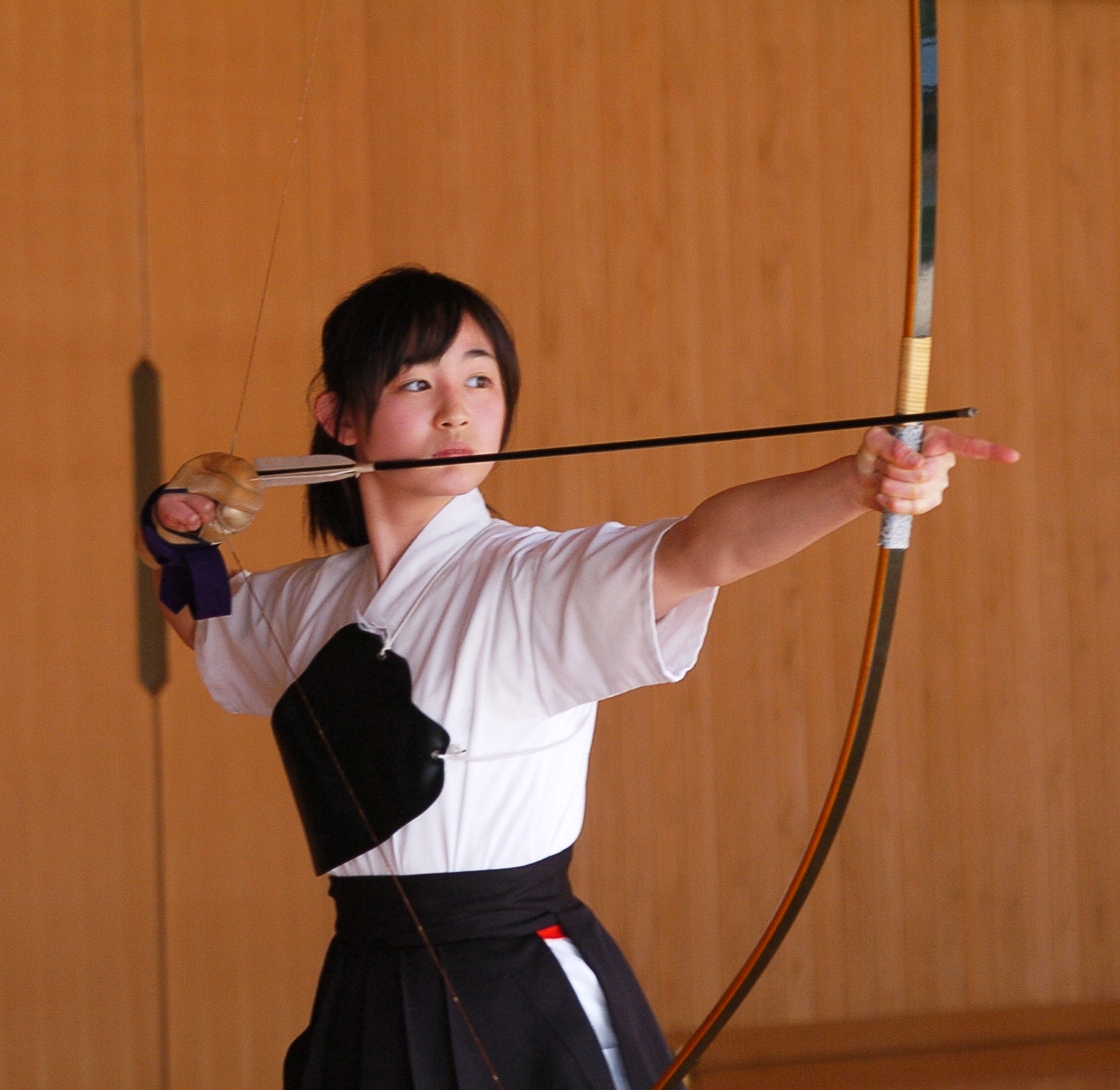 Kyudo practice as all budō includes the idea of moral and spiritual development. Today many archers practice kyudo as a sport, with marksmanship being paramount. However, the goal most devotees of kyudo seek is seisha seichū, "correct shooting is correct hitting". In kyudo the unique action of expansion (nobiai) that results in a natural release, is sought. When the technique of the shooting is correct the result is that the arrow hits the target.
By TS on Jan 11, 2012
スポンサーサイト
tag : Cool_Japan