Sponsored Link
スポンサーサイト
Tanmono (反物)

(Tanmono (反物) / Image)
Tanmono has two main meanings.
One meaning is the fabrics used for kimonos. The other meaning is a one-tan sized piece of fabric ('tan' is the unit for one kimono for anadult).
Usually, tanmono are rolled on a board which equalsone unit. Or tanmono are wound on a bar with a radius of 1.5 cm. Or they are folded and wrapped in cardboard. Ojiya-shuku, which are rolled without a core, are an exception.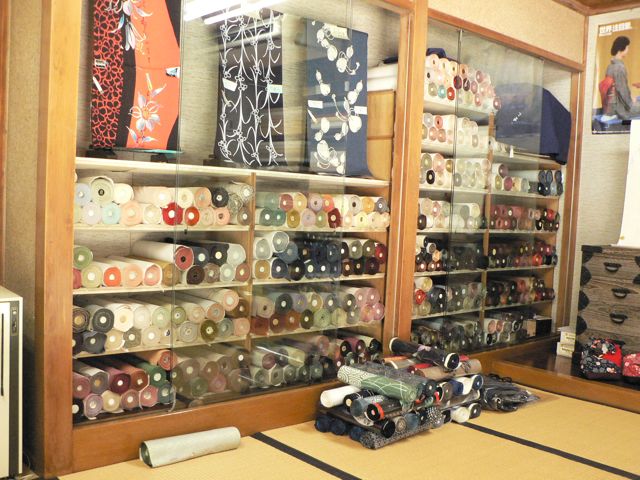 (Tanmono (反物) Shop / Image)
In old times, one-tan was 9 sun 5 bu in width and 2 jou 6 or 8 shaku in length (1 shaku equals about 30.3 cm, 1 sun equals 0.1 shaku, 1 bu equals 0.01 shaku, and 1 jou equals 10 shaku). Today, sizes are defined inthe metric system; for silk fabrics, generally, one-tan equals about 36 cm in width and about 11.4 m in length.
By TS on Dec 15, 2011
スポンサーサイト
tag : Cool_Japan