Sponsored Link
スポンサーサイト
Mikuni-dansu (三国箪笥)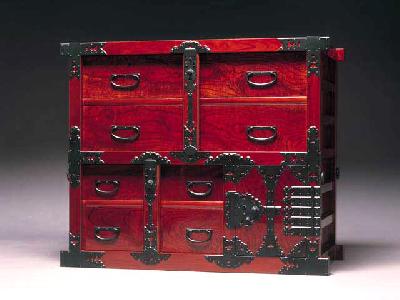 Mikuni Dansu is a handicraft of Mikuni-machi, Fukui Pref.. It is a solid and dignified chest coated with red Shunkei lacquer and reinforced with brilliant black iron. The chest was first made in the late Edo period in the collaboration of woodcraftsmen, metal workmen, and lacquerers.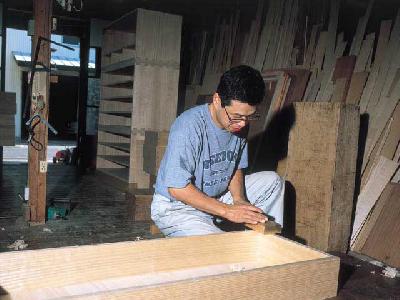 The town of Mikuni on Mikuni Bay was once a prosperous port town, where people could get everything needed for daily life including clothing or food brought in from Kansai area. The town was also a production place of daily necessities, which led to encouragement of excellent handicraft skills in this town.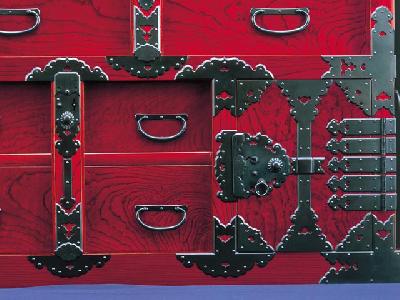 These various ornamental chests with iron hardware forged and worked by hand have the gloss of lacquer that has not faded for over 100 years. The beautiful design combined with practicability is the pledge of the pride taken by the excellent craftsmen having reached the top of their profession.
By TS on Dec 20, 2011
スポンサーサイト
tag : Cool_Japan