Sponsored Link
スポンサーサイト
Cool Japan Guide / Dr. Donald Keene

(Dr. Donald Keene)
Donald
Lawrence
Keene
(born June 6, 1922 in New York City) is a Japanologist, scholar, teacher, writer, translator and interpreter of Japanese literature and culture.
Keene
is currently University Professor Emeritus and Shincho Professor Emeritus of Japanese Literature at Columbia University, where he has taught for over fifty years.
Keene
has published about 25 books in English on Japanese topics, including both studies of Japanese literature and culture and translations of Japanese classical and modern literature, including a four-volume history of Japanese literature.
Keene
has also published about 30 books in Japanese (some translated from English).
Keene
is the president of the
Donald
Keene
Foundation for Japanese Culture.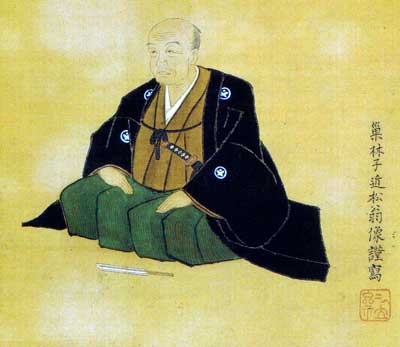 (Chikamatsu Monzaemon)
Keene
received a Bachelor's degree from Columbia in 1942. He studied Japanese language at the U.S. Navy Japanese Language School in Boulder, Colorado and in California, and served as an intelligence officer in the Pacific region during World War II. Upon his discharge from the Navy, he returned to Columbia where he earned a master's degree in 1947.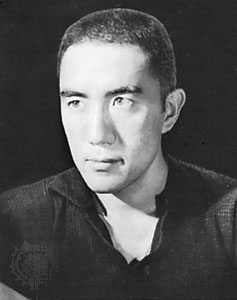 (Dazai Osamu(太宰治) / Kawabata Yasunari(川端康成) / Mishima Yukio(三島由紀夫))
He studied for a year at Harvard University before transferring to Cambridge where he earned a second masters, after which he stayed at Cambridge as a Lecturer from 1949-1955. In the interim, he also studied at Kyoto University, and earned a Ph.D. from Columbia in 1951.
Keene
credits Tsunoda Ryūsaku as a mentor during this period.
Keene taught at least two courses [Elementary Conversational Japanese, and Japanese Literature in (English) Translation] at the University of California (Berkeley).
Translations:
* Chikamatsu Monzaemon, The Battles of Coxinga: Chikamatsu's Puppet Play, Its Background and Importance (Taylor's Foreign Pr, 1951)
* Dazai Osamu, No Longer Human (New Directions, 1958)
* Chikamatsu Monzaemon, The Major Plays of Chikamatsu (Columbia Univ Pr, June 1, 1961)
* Yoshida Kenkō, Essays in Idleness: The Tsurezuregusa of Kenko (Columbia Univ Pr, June 1, 1967)
* Mishima Yukio, Five Modern No Plays - Including: Madame de Sade (Tuttle, 1967)
* Chushingura: The Treasury of Loyal Retainers, a Puppet Play (Columbia Univ Pr, April 1, 1971)
* Mishima Yukio, After the Banquet (Random House Inc, January 1, 1973)
* Dazai Osamu, The Setting Sun (Tuttle, 1981)
* Abe Kobo, Three Plays (Columbia Univ Pr, February 1, 1997)
* Matsuo Bashō, The Narrow Road to Oku (Kodansha Amer Inc, April 1, 1997)
* Kawabata Yasunari, The Tale of the Bamboo Cutter (Kodansha Amer Inc, September 1, 1998)
* Yamamoto Yuzo, One Hundred Sacks of Rice: A Stage Play (Nagaoka City Kome Hyappyo Foundation, 1998)
*
Donald
Keene & Oda Makoto, The Breaking Jewel, Keene,
Donald
(trans) (Columbia Univ Pr, March 1, 2003)
By TS on May 3, 2011
スポンサーサイト