Sponsored Link
スポンサーサイト
Akihabara / Tokyo / Tokyo & Kanto Area
Akihabara (short: Akiba) is a district in central
Tokyo
, famous for its many electronics shops. In recent years,
it has also gained fame as a center of the gaming, manga and animation culture. A major redevelopment of Akihabara Station and surroundings is nearing its completion, giving Akihabara a new face.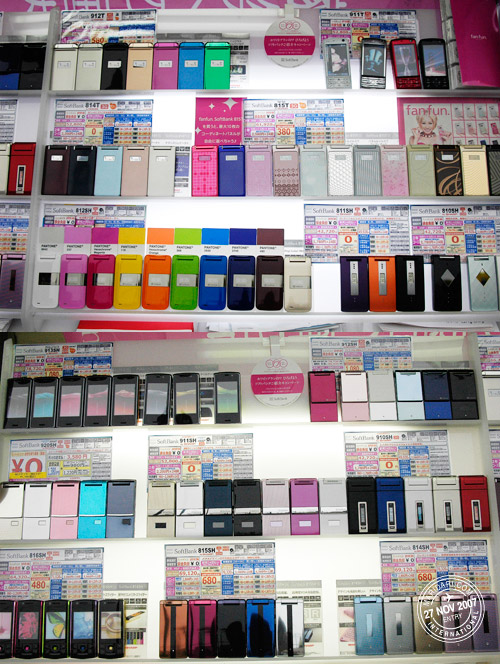 (Akihabara Shopping)
Electronics
Hundreds of electronics shops of various sizes can be found around Akihabara Station and along Chuo Dori (Chuo Avenue). They offer everything from the newest computers, cameras, televisions, mobile phones and home appliances to second-hand goods and electronic junk.
A few major stores, such as Ishimaru Denki, Sofmap and Laox operate multiple branch stores mainly along the main roads, while many smaller shops can be found in the narrow side streets.
Note that some of the electronic appliances on sale are only suited for use in Japan due to voltage and other technical differences and limited warranty. However, several stores also feature a selection of products for overseas use and offer duty free shopping to foreign tourists on purchases of over 10,000 Yen (passport required).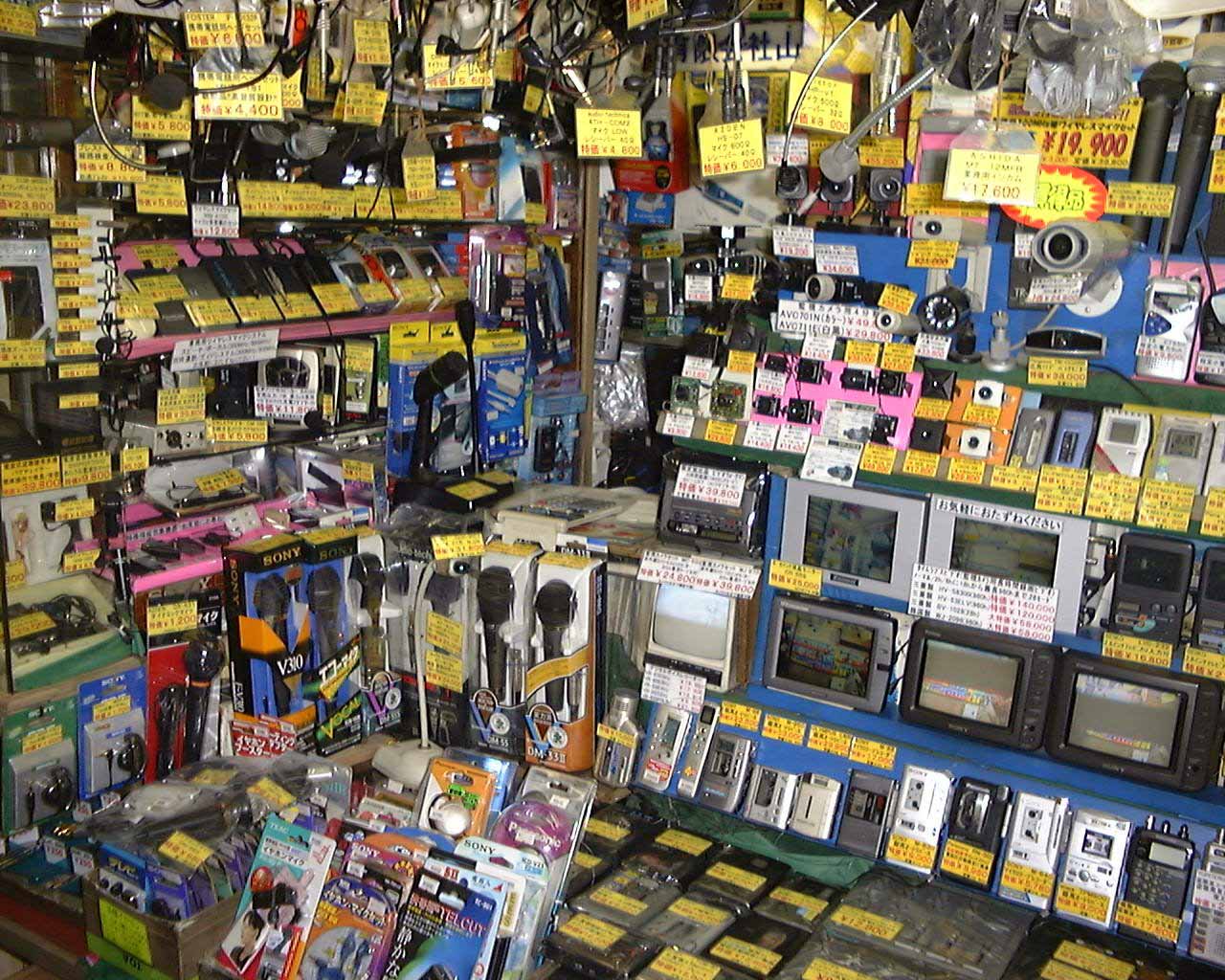 (Akihabara Shopping)
Manga, Animation and Games
The character of Akihabara has constantly changed over the decades and continues to do so. A recent development is the emergence of Akihabara as a center of Japanese animation culture, as the number of stores offering video games, manga and animation related goods has notably increased.

(Akihabara Shopping)
In addition to conventional stores, various other animation related establishments have appeared in the area, such as cosplay ("costume play") cafes, where waitresses are dressed up like anime characters, and manga kissaten ("comics cafes"), where customers can read comics, watch DVDs and surf the internet.
Redevelopment of Akihabara
A large scale redevelopment of the area north and east of Akihabara Station as well as of the station itself is nearing completion. The result are several new buildings such as the Akihabara Dai Building (opened in spring 2005), Akihabara UDX (opened in spring 2006) and Yodobashi Akiba Building (opened in autumn 2005).
Furthermore, Akihabara has been serving as the terminal station of the Tsukuba Express since August 2005. A brand new railway line, the Tsukuba Express connects central
Tokyo
with Tsukuba City in western Ibaraki Prefecture.
Map
Ishimaru Denki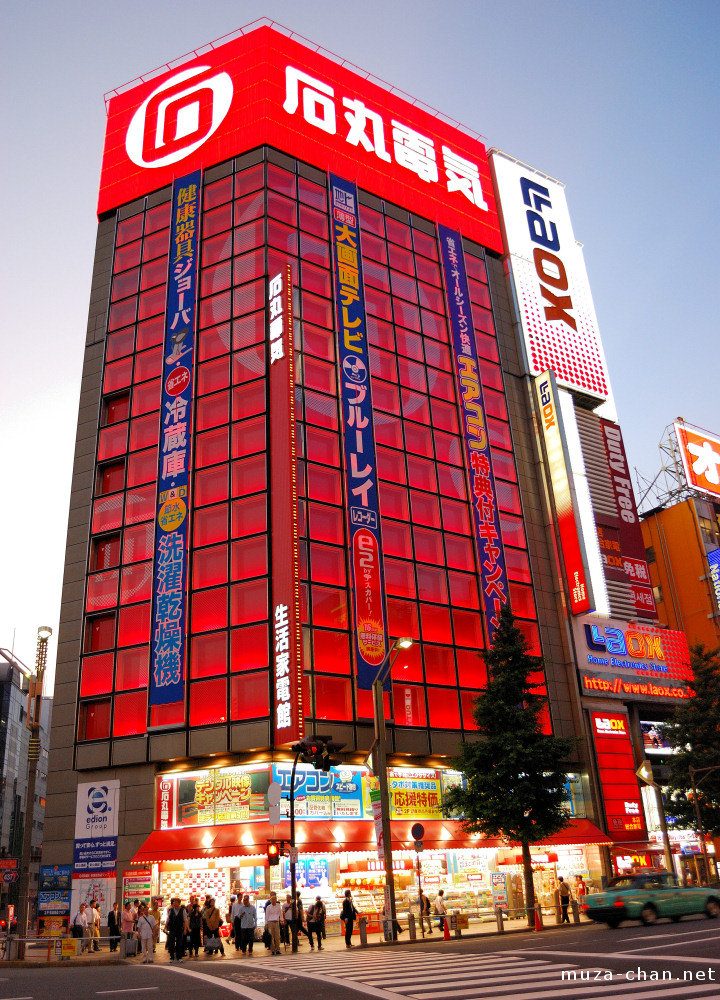 Open daily 10:00 to 20:00
Operating ten stores across
Akihabara,
including the Main Store, Number One branch and Ekimae branch for electronic equipment, the Pasokon branch for PCs and the Game One and Soft One to Three branches for CDs, DVDs, games and anime related goods.
Sofmap
Open daily 11:00 to 21:00, Sundays 11:00 to 20:00
Sofmap operates as many as 16 shops in the Akihabara area including multiple branches, which specialize in used computers. The stores are numbered from 1 to 14 plus the main store and the Kakuta branch. A duty free floor can be found in store number one.
Laox
Open daily 10:00 to 20:00. Some branches have longer opening hours.
Operating eight stores in
Akihabara,
including the Main Store, Computer branch, Duty Free Akihabara branch and Watch & Camera Branch, the Gakkikan branch for music instruments and three Asobit City branches for hobby and game related products.
Yamada Denki - Labi Akihabara
Open daily 10:00 to 22:00
Yamada Denki operates a "LABI" store just across the street from the Akihabara Electric Town exit of JR Akihabara Station. It specializes in personal computers, pc accessories, and household electronics.
Yamada Denki - Labi Akihabara
Open daily 9:30 to 20:00
Akky operates three duty free shops in the area around Akihabara Station: Akky Main Store, Akky II and Akky III. Products on sale include a variety of electronic equipment for overseas use, including cameras, computers, televisions, DVD players and software.
Yodobashi Camera
Open daily 9:30 to 22:00
The Shinjuku based discount electronic store giant Yodobashi Camera opened its huge Akihabara branch in September 2005. Unlike most other electronic shops, it is located on the east side of Akihabara Station, in the new Yodobashi Akiba Building.
Akihabara Crossfield
Consisting of the newly built Akihabara Dai Building and the Akihabara UDX Building, this complex next to Akihabara Station aims to become a new "global center for the IT Industry", providing office and conference space, convention halls and showrooms.
How to get there
Akihabara Station is a busy station on the Yamanote Line loop, served by the JR Yamanote Line, JR Keihin-Tohoku Line, JR Sobu Line, the Tsukuba Express and the Hibiya Subway Line.
From Tokyo Station:
3 minutes and 130 Yen by JR Yamanote Line or JR Keihin-Tohoku Line.
From Shinjuku Station:
Take the orange colored JR Chuo Line (rapid service) from Shinjuku to Ochanomizu Station (10 minutes) and transfer to the yellow colored JR Sobu Line (local service) for one more station to Akihabara (2 minutes). The one way fare is 160 Yen.
By TS on Dec 27, 2010
スポンサーサイト
tag : Akihabara, Tokyo