Sponsored Link
スポンサーサイト
Lake Chuzenji (Chuzenjiko) / Nikko / Tokyo & Kanto Area
Lake Chuzenji (Chuzenjiko) is a scenic lake in the mountains above the town of
Nikko
. It is located at the foot of Mount Nantai,
Nikko
's sacred volcano, whose eruption blocked the valley below, thereby creating Lake Chuzenji about 20,000 years ago.
Chuzenjiko' shores are mostly undeveloped and forested except at the lake's eastern end where the small hot spring town of Chuzenjiko Onsen was built. The town is also the site of Kegon Waterfall, the most famous of several waterfalls in
Nikko
National Park. Another popular waterfall, Ryuzu Waterfall, is located at the northern shores of Lake Chuzenji where Yukawa River discharges into the lake.
Chuzenjiko is especially beautiful in mid to late October, when the autumn colors reach their peak along the lake's shores and surrounding mountains. And during Japan's hot summers, the lake's high elevation (1269 meters above sea level) keeps the area cool and comfortable, which in the past has attracted foreign embassies to build recreation villas along its shores.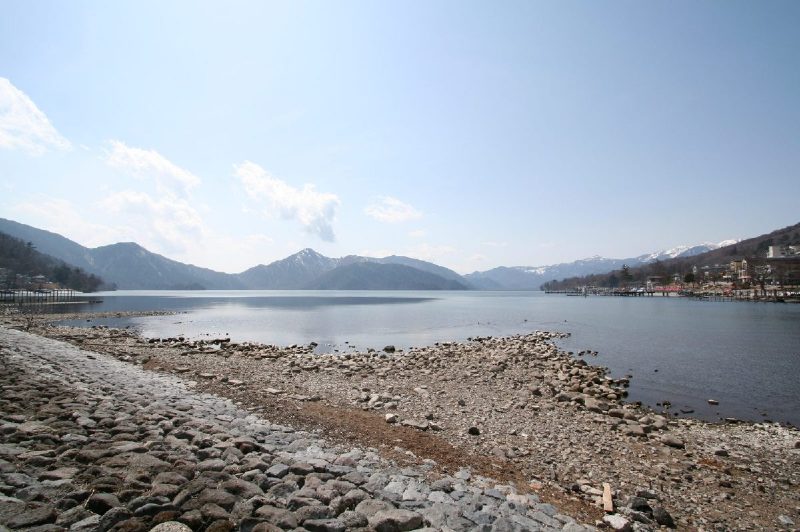 (Lake Chuzenji from Chuzenjiko Onsen)
It is possible to hike around the entire 25 kilometer circumference of Lake Chuzenji via hilly lakeside walking trails. Alternatively, the lake can be enjoyed from sightseeing boats that depart from Chuzenjiko Onsen. Panoramic views from above are possible from along the Chuzenjiko Skyline, an eight kilometer long former toll road which can now be used free of charge.
Chuzenjiko Area Map by Google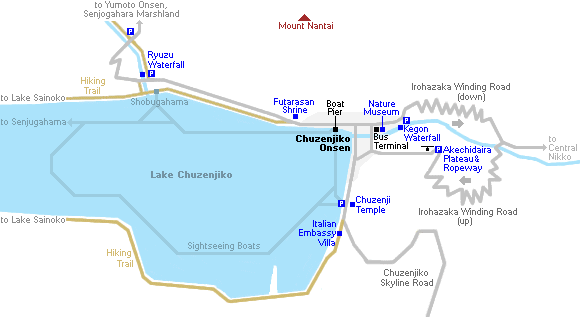 By T.S. on Jan 19, 2011
スポンサーサイト
tag : Chuzenjiko, Nikko