Sponsored Link
スポンサーサイト
Toshogu Shrine (日光東照宮) / Tokyo & Kanto Area
The
Toshogu
is the mausoleum of Tokugawa Ieyasu, founder of the Tokugawa shogunate, which ruled Japan for over 250 years until 1868. The shrine is dedicated to the spirits of Ieyasu and two other of Japan's most influential historical personalities, Toyotomi Hideyoshi and Minamoto Yoritomo.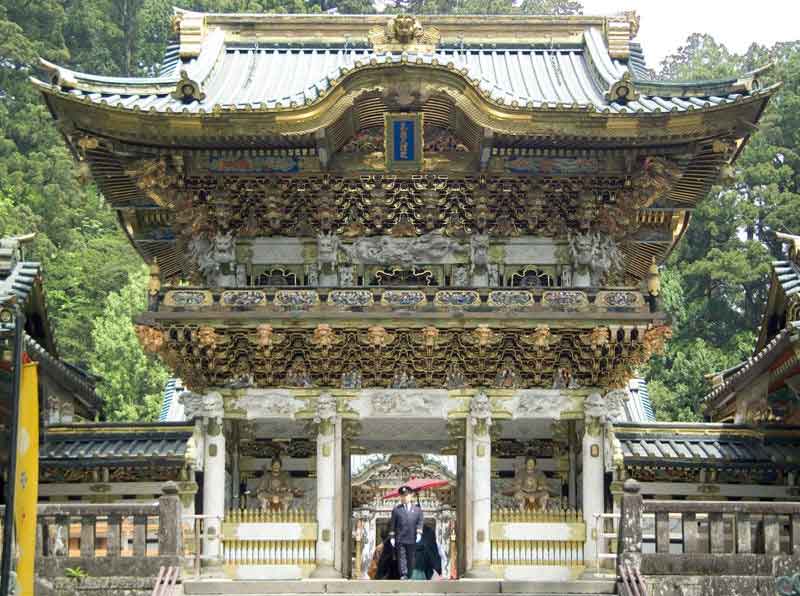 (The heavily decorated Yomeimon)
The lavishly decorated shrine complex consists of more than a dozen Shinto and Buddhist buildings set in a beautiful forest. Initially a relatively simple mausoleum,
Toshogu
was enlarged into the spectacular complex seen today by Ieyasu's grandson Iemitsu during the first half of the 17th century.

(Three of the Toshogu's most famous carvings)


(Three of the Toshogu's most famous carvings)


(Three of the Toshogu's most famous carvings)
Countless wood carvings and large amounts of gold leaf were used to decorate the buildings in a way not seen elsewhere in Japan, where simplicity has been traditionally stressed in shrine architecture.
Unless you intend to visit only the Toshogu, it is recommended to purchase a combination ticket, which also includes admission to the Rinnoji, Taiyuinbyo and Futarasan
Shrine
. However, combination ticket holders need to pay an additional fee for viewing the nemuri neko carving and Ieyasu's tomb. See details below.

(The tomb of Ieyasu)
How to get there
Toshogu and Nikko's other shrines and temples are located a 30-40 minute walk or 10 minute bus ride (300 yen one way, 500 yen day pass, covered by the free passes) from Tobu and JR Nikko Stations.
How to get to and around Nikko
Hours and Fees
Hours:
8:00 to 17:00 (until 16:00 from November through March)
Admission closes 30 minutes before closing time.
Closed:
No closing days
Admission:
1300 yen (admission to all parts of the shrine)
1000 yen (combination ticket that also covers Rinnoji, Taiyuinbyo and Futarasan Shrine, but does not include admission to Toshogu's nemuri neko carving and Ieyasu's tomb. An additional 520 yen is required to see that part of the shrine.)
By TS on Apr 5, 2011
スポンサーサイト