Sponsored Link
スポンサーサイト
Lafcadio Hearn (小泉八雲) & Japan
Patrick
Lafcadio
Hearn
(27 June 1850 – 26 September 1904), also known as Koizumi Yakumo (小泉八雲) after gaining Japanese citizenship, was an author, best known for his books about Japan. He is especially well-known for his collections of Japanese legends and ghost stories, such as Kwaidan: Stories and Studies of Strange Things.

(Lafcadio Hearn, shown with Koizumi Setsu. Note the way he is facing - he always
preferred to be photographed this way so that his left eye could not be seen.)
In 1890,
Hearn
went to Japan with a commission as a newspaper correspondent, which was quickly broken off. It was in Japan, however, that he found his home and his greatest inspiration. Through the goodwill of Basil Hall Chamberlain,
Hearn
gained a teaching position in the summer of 1890 at the Shimane Prefectural Common Middle School and Normal School in Matsue, a town in western Japan on the coast of the Sea of Japan. Most Japanese identify Hearn with Matsue, as it was here that his image of Japan was molded. Today, the
Lafcadio
Hearn Memorial Museum and his old residence are still two of Matsue's most popular tourist attractions. During his 15-month stay in Matsue, Hearn married Koizumi Setsu, the daughter of a local samurai family, and became a naturalized Japanese, taking the name Koizumi Yakumo.
In late 1891, Hearn took another teaching position in Kumamoto, Kyushu, at the Fifth Higher Middle School, where he spent the next three years and completed his book Glimpses of Unfamiliar Japan (1894). In October 1894 he secured a journalism position with the English-language Kobe Chronicle, and in 1896, with some assistance from Chamberlain, he began teaching English literature at Tokyo (Imperial) University, a post he held until 1903. In 1904, he was a professor at Waseda University. On September 26, 1904, he died of heart failure at the age of 54.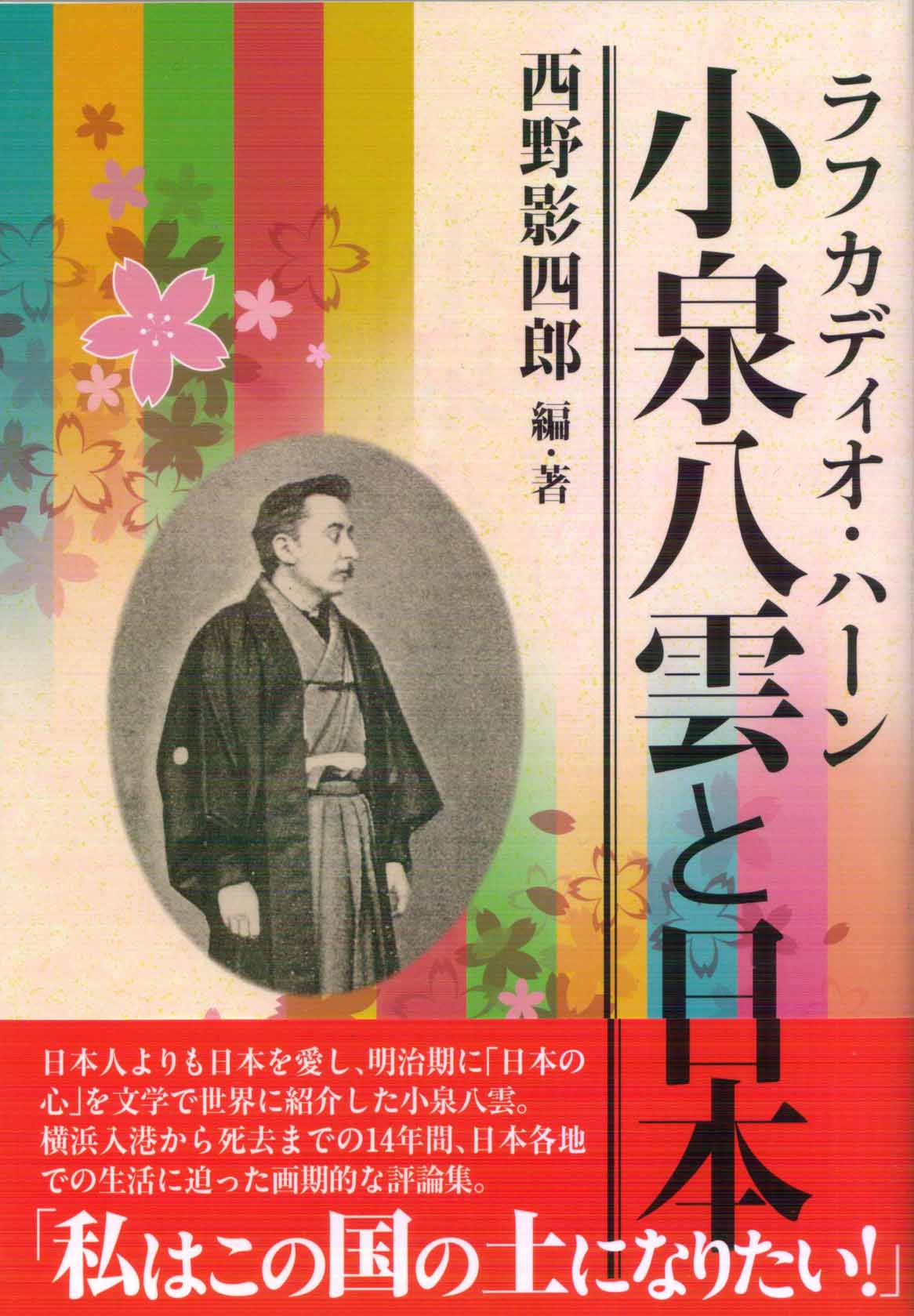 In the late 19th century Japan was still largely unknown and exotic to the Western world. However, with the introduction of Japanese aesthetics, particularly at the Paris World's Fair of 1900, the West developed an insatiable appetite for exotic Japan. Consequently, Hearn became known to the world through the depth, originality, sincerity, and charm of his writings. In later years, some critics would accuse Hearn of exoticizing Japan, but as the man who offered the West some of its first glimpses into pre-industrial and Meiji Era Japan, his work still offers valuable insight today.
By T.S. on July 27, 2010
スポンサーサイト