Sponsored Link
スポンサーサイト
Shiretoko Five Lakes / Hokkaido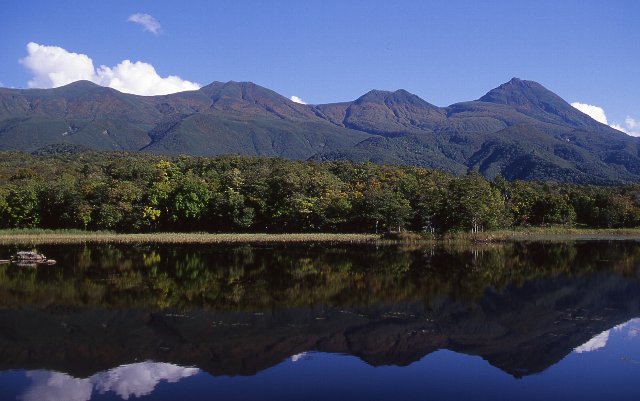 (The Shiretoko Five Lakes)
Looking like the result of a god's five fingerprints, the Shiretoko Five Lakes (Shiretoko Goko) are a great place for people seeking to experience Shiretoko's unspoiled nature in an easy walk rather than in a strenuous trekking tour.
Narrow walking trails lead around the picturesque five lakes and offer anything from 15 minute to 2 hour walks. Note, however, that some or all of the walking trails occasionally get closed to the public due to increased brown bear activity.
In order to reduce crowds along the trails and to provide a walking opportunity to tourists even during bear activity closures, a new elevated walkway was opened in 2009 (to be extended to the first lake in 2010). Made of wood and barrier free, it also provides scenic views of the beautiful natural surrounding.

(The Shiretoko Five Lakes)


(The Shiretoko Five Lakes)
How to get there
By car

From Utoro, take the main road into the national park, until you reach the Shiretoko Nature Center after about 5 kilometers. There, turn left and drive for about ten kilometers until you get to the end of the paved road. The Shiretoko Five Lakes parking lot (410 yen parking fee) is located there.
By bus

Three buses per day, operated by Shari Bus, run between JR Shiretoko Shari Station and the Shiretoko Five Lakes from late April through October. Three additional buses run between Utoro and The Five Lakes before mid July and after mid September. There is no bus service to the Five Lakes from November to late April.
How to get to and around Shiretoko National Park
By TS on Jun 9, 2010
スポンサーサイト
tag : Hokkaido