Sponsored Link
スポンサーサイト
The Native Place Tour of The Tale of Genji / Vol. 41
Introduce "Oharano".
Lying south-west
of
the old city
of
Kyoto and on the slopes
of
Mount Oshio, Oharano is the scene
of
an imperial procession and a hunt in the Royal Outing chapter
of
The
Tale
of
Genji
.
The
Oharano area is named after Oharano Shrine, one
of
the most famous sites in the area. While it is not really so far from the inner city, it does not reflect any
of
the stereotypical images one has when they think
of
Kyoto.
The
area is so rural, it feels as though the nearest city is hundreds
of
miles away. Most tourists are not even aware this area exists, so it can be a nice change
of
pace for those who have the time to explore the outer regions.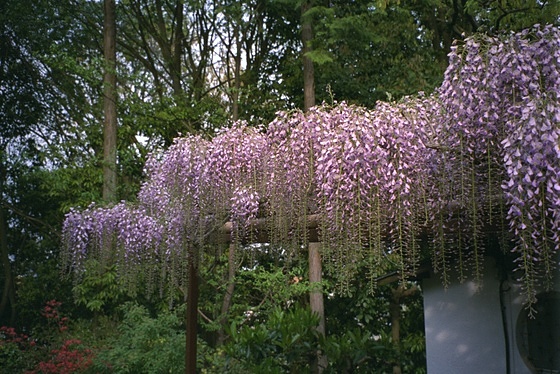 (Wisteria blooming outside Shoho-ji temple)
When the capital was moved from Nara to Nagaoka in 784, the Fujiwara clan invited their tutelary god to move to a new shrine at Oharano.
The
god accepted and entered the capital riding on the back of a deer.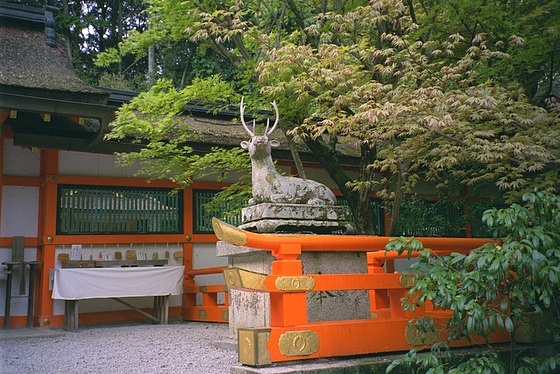 (A stone deer in the Oharano Shrine courtyard)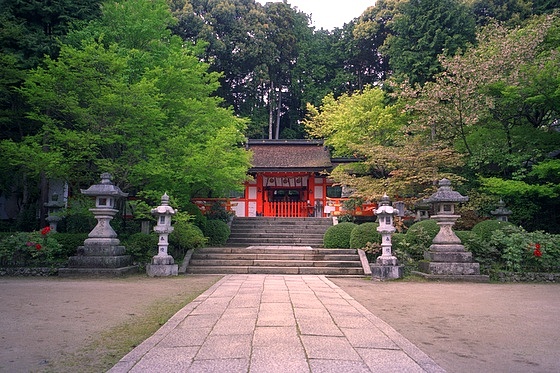 (Oharano Shrine)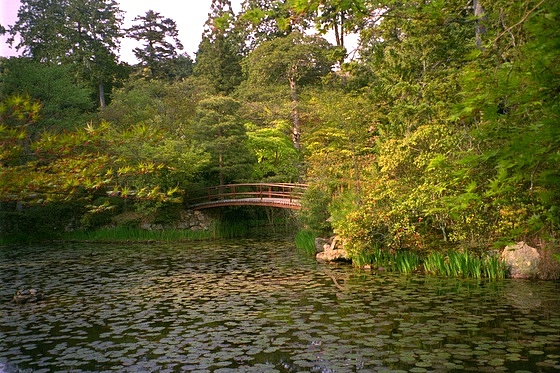 (The pond at Oharano Shrine)
Yoshimine-dera temple and Jurin-ji temple are also in the Oharano area, southwest of Kyoto.
By T.S. on June 23, 2010
スポンサーサイト