Sponsored Link
スポンサーサイト
Shogun enjoyed Onsen in Edo Castle???
According to the historical document, a shogun customarily took bath in the evening in the Edo Castle after finishing his duty as an administrator of the state. "Kosho" pages or high ranked maids were always accompanied and cared him while taking bath.
As he liked to take bath in "Nakaoku" or the administrative office and living quarter, pages were in charge however, high ranked maids took care of the shogun in "Ohoku" or the ladies' chambers in the castle. Because, no male except the shogun was allowed to step into the chambers.
Before taking bath, the shogun removed his short sword from his waist and put it on the stand, and then a high ranked maid took away all shogun's cloth in the changing room. Another maid called "Onando-yaku" or storeroom keeper stood by outside of the bathroom with seven to eight cotton bags of rice bran. Water was never heated in the bathroom but hot water was prepared in a different house and brought into the bathtub. A "Yudono-kakari" or a high rank maid in charge of the bathroom rubbed the shogun's body with these white cotton bags of rice bran in the bathroom. She poured a barrel of hot water over the shogun's body for rinse after rubbing. Then, he moved into the bathtub and enjoyed hot bath. He finally took an "Agariyu" or clean hot water used for rinsing his body after a bath one more time.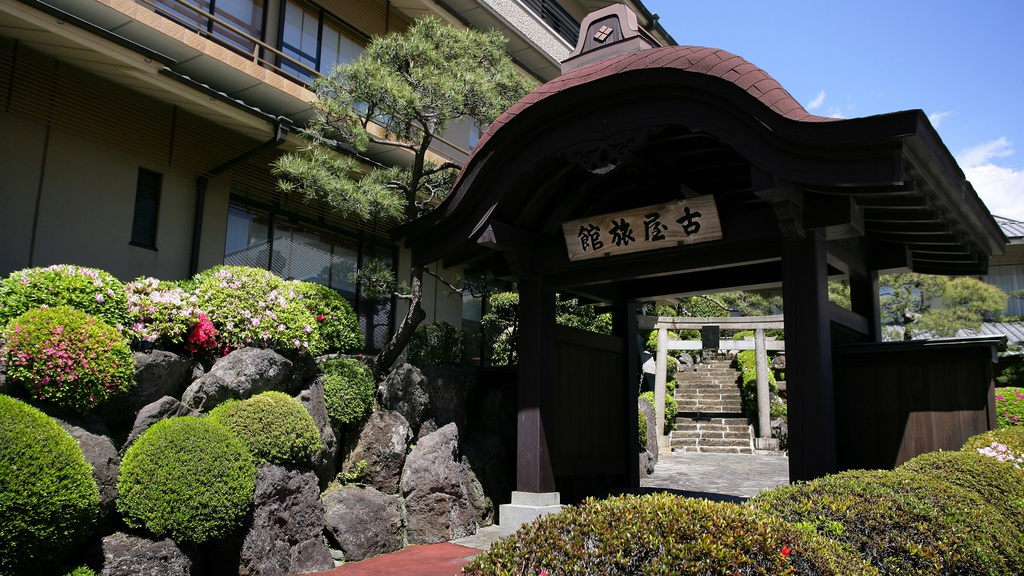 (Atami Onsen)



(Tokugawa Ieyasu / The First Shogun)
About ten sets of white cotton "Yukata" kimono and brand new underwear were always prepared for the shogun. Everything was totally cared by ladies, and the shogun did nothing while taking and after the bath.

(Edo Castle / Image)
Ieyasu Tokugawa, the first shogun of the Tokugawa
Shogun
ate loved
Onsen
very much. He made a long stay of 7 days at Atami
Onsen
in March, Keichou 9 (1604), accompanied with his two sons, Yoshinao and Yorinobu. He seemed to consider that the
Onsen
water of Atami is better than that of Arima
Onsen
. Because, he sent hot spring water long way from Atami to Kyoto but not from nearest Arima, where Hiroie Kikkawa, one of the feudal lords, was fell in sick. He sent hot spring water for his cure from illness, because he was totally backed by Hiroei Kikkawa at the Battle of Sekigahara.
By T.S. on Jul 18, 2011
スポンサーサイト