Sponsored Link
スポンサーサイト
Kakunodate Cherry Blossom 2010 / Cool Japan
Kakunodate
(角館) is a former castle town and samurai stronghold in today's Akita Prefecture. While
Kakunodate
Castle no longer remains, the town is famous for its samurai tradition and its hundreds of weeping cherry trees (枝垂れ桜/shidare-zakura).
Apart from the loss of its castle,
Kakunodate
remains remarkably unchanged since its founding in 1620. The town was built with two distinct areas, the samurai district and the merchant district. Once home to 80 families, the samurai district still has some of the best examples of samurai architecture in all of Japan.
Kakunodate
is also well known as the location of one of the Tohoku Region's most popular cherry blossom spots. Around late April and early May, large crowds of people come to see
Kakunodate
's special combination of pink blossoms and historic homes.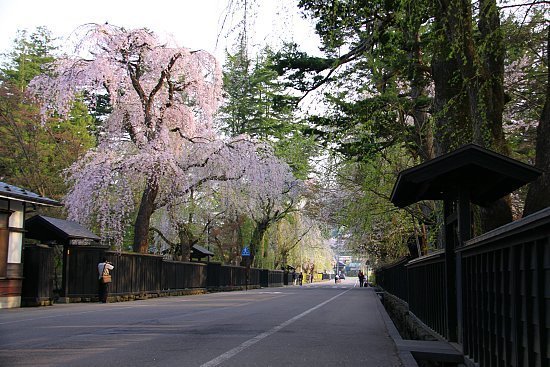 Kakunodate Samurai District
May 6,
2010
-
beyond peak
In order to enhance their remote rural town with some flavor from the distant capital, the former samurai residents of
Kakunodate
imported weeping cherry trees from Kyoto in 1656 to be planted in their gardens. A few hundred years later, over 150 weeping cherry trees are delighting thousands of tourists every spring with their exceptional seasonal beauty.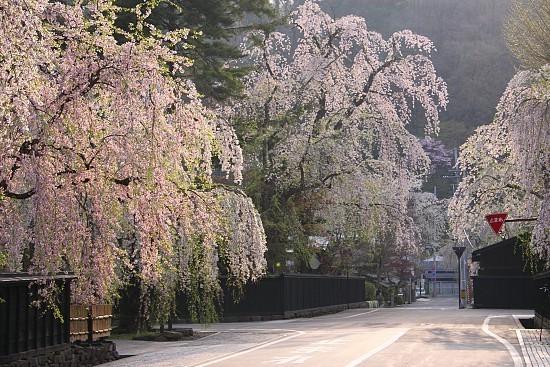 Due to this seasonal beauty and the annual promotional efforts by JR East to lure as many Tokyoites as possible into the northwestern corner of its service area,
Kakunodate
gets quite crowded during the cherry blossom season. So, in an effort to beat the crowds and get some pictures of the samurai district without the hordes of fellow tourists, I timed my report for 5am, half an hour after sunrise.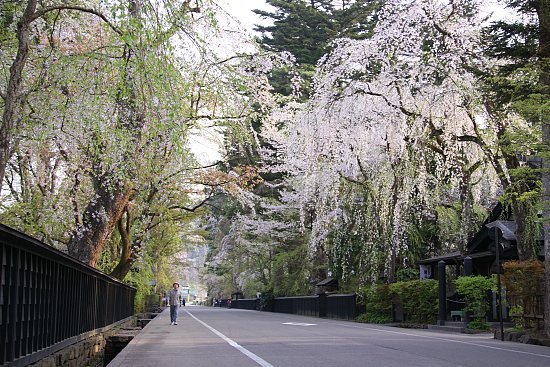 Despite the early start, I was in good company of two dozen or so elderly men with tripods, just as I had expected. The district remained calm throughout my stay. I left
Kakunodate
around 9am.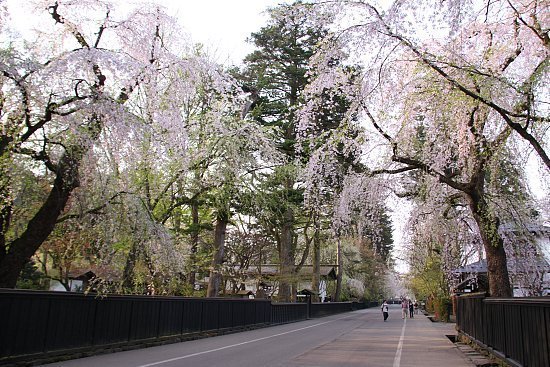 Like in Hirosaki, the cherry trees in
Kakunodate
opened their blossoms several days later than average in this year, and were in full bloom during the past few days. In the meantime, petals have started to fall and green leaves to emerge, but the trees' sight was still worth the trip. I am afraid, however, that a large percentage of blossoms is unlikely to make it through the weekend and that green will fully replace pink in the near future.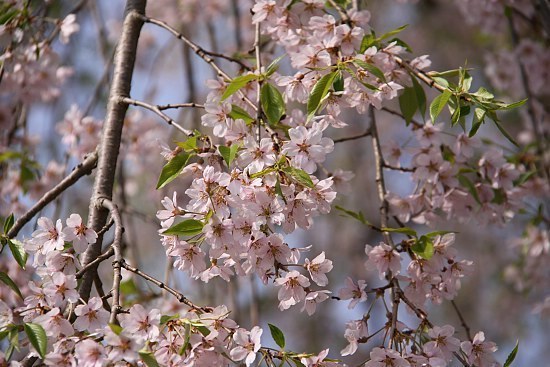 Emerging green leaves indicate the near end of the blooming season
Kakunodate Riverside
May 6, 2010 - petals starting to fall
In more recent decades, Kakunodate added to its weeping cherries two kilometers of somei yoshino trees along the river, which flows through the town not far from the samurai district.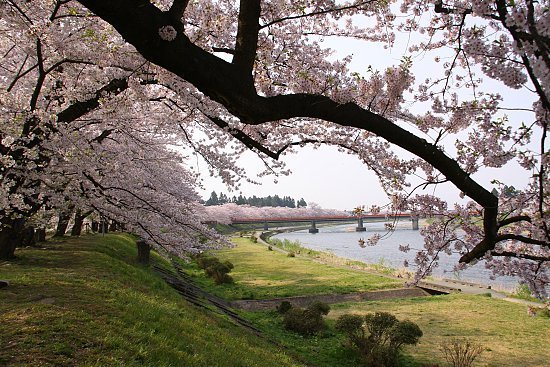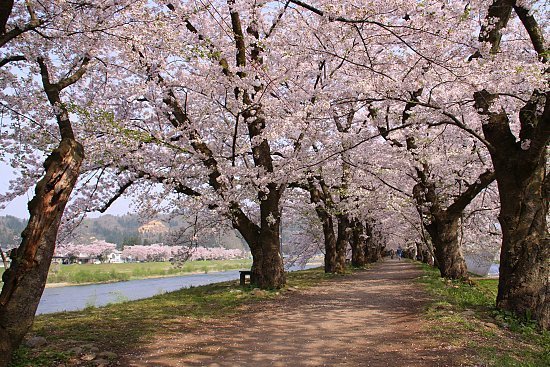 The somei yoshino follow a schedule that is typically 2-5 days behind that of the weeping cherry trees. Although petals have only just started to fall in small amounts so far, green leaves are already developing quite prominently. Nevertheless, the trees still appear close to full bloom and I think that they may make it through the weekend in relatively good shape.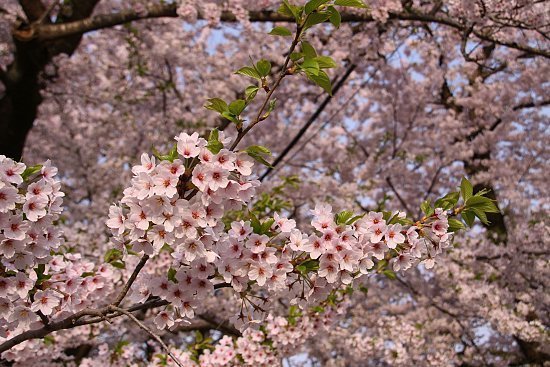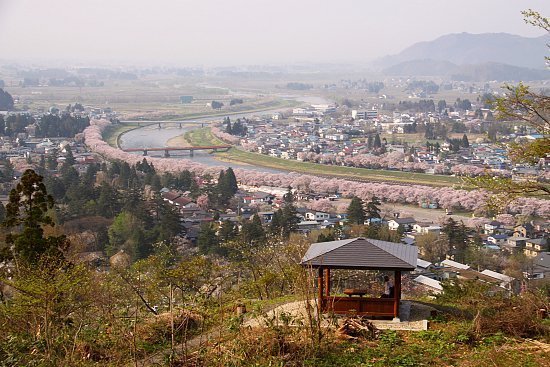 Kakunodate viewed from the site of Kakunodate's former castle
Kakunodate Map
View Larger Map
By T.S. on May 10,
2010
スポンサーサイト
tag : Kakunodate Cherry Blossom 2010