Sponsored Link
スポンサーサイト
Inuyama Cherry Blossom 2010 / Cool Japan
Introduce
Inuyama
Cherry
Blossom
Apr 6,
2010
.
Inuyama
is an ancient castle town located in the northwest of Aichi Prefecture.
It is part of the Hida-Kiso Quasi-National Park. The town is noted for historical sites and its natural beauty.
Inuyama
Castle, the center of the town, was built by a warrior general, Nobuyasu Oda, in 1537.
The history of the town, however, goes back to the ancient `Kofun` period, when people built many gigantic mound-like tombs.
Inuyama
has grown as a tourist town because of its historical sites, old temples and shrines, and other tourist attractions. In 1987, it was designated an International Tourism Area.
Inuyama
April 6, 2010 - full bloom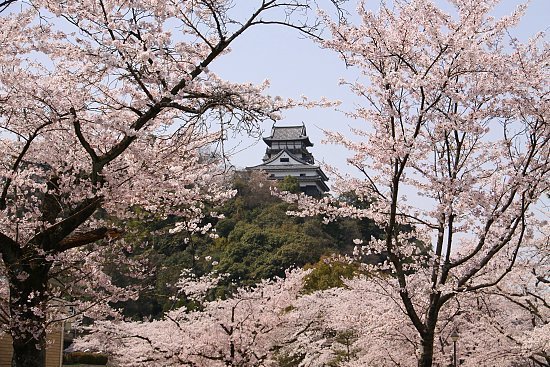 Inuyama Castle
Today I visited
Inuyama
, a small city just north of Nagoya, which attracts tourists with a handful of relatively interesting sights, including an old feudal castle, an excellent open air museum and lots of cherry trees.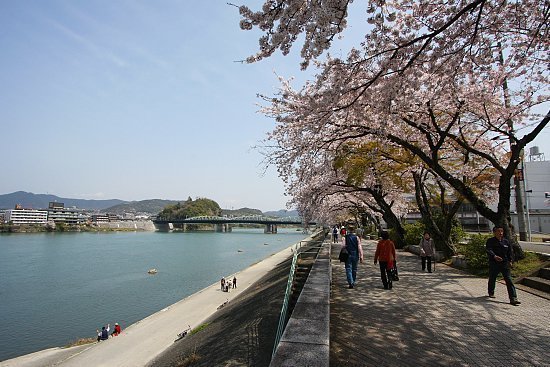 The Kiso River lined by cherry trees
Only four out of
Japan
's approximately one hundred remaining feudal castles are designated national treasures, the highest national designation for cultural assets. Two days ago, Scott visited one of the four, Himeji Castle, followed by my report yesterday from Hikone Castle, another of them. Without intent, today's report brought me to yet another of them,
Inuyama
Castle. No report, however, is planned for Matsumoto tomorrow, where the fourth stands.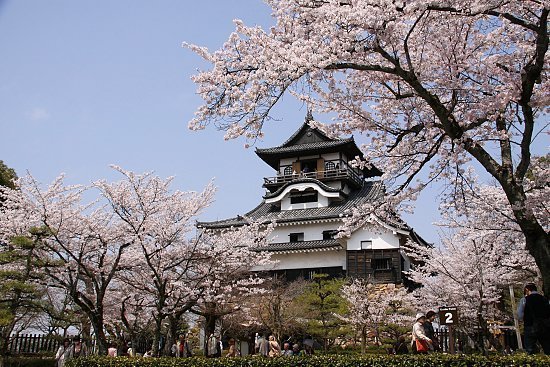 Castle Keep
Inuyama
Castle is considered to have
Japan
's oldest standing castle tower, dating from 1537. The castle is relatively small, but from its top floor balcony it offers dramatic views over the Kiso River, which flows below and is nicknamed
Japan
's Rhine River for the landscape's apparent similarity with Germany's Rhine Region.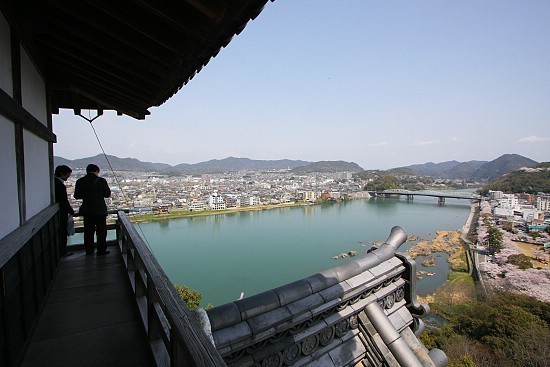 View of Kiso River from the castle keep's top floor balcony
Cherry
trees are planted all over the castle grounds and along its approaches. When I visited today, the trees were at full bloom, although some of them have started to drop some first petals. Nevertheless, the sight of the blossoms should remain beautiful for a few days to come.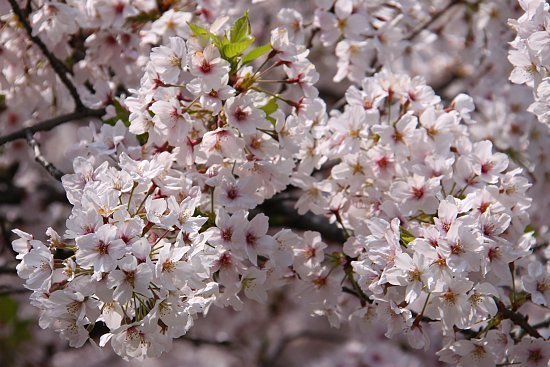 Emerging green leaves indicate the approaching end of full bloom
Most of
Inuyama
's other tourist attractions also have their share of cherry trees, including Urakuen Garden at the foot of the castle, and Meiji Mura, an excellent open air museum devoted to
Japan
's early modern architecture of the Meiji Period (1868-1912), located a 30 minute bus ride from Inuyama Station.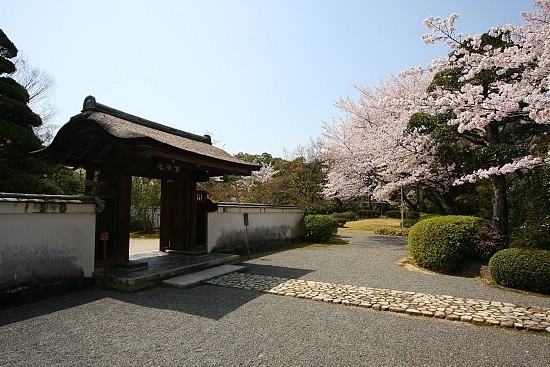 Urakuen Garden, famous for its tea ceremony houses
Inuyama City Map
View Larger Map
By T.S. on Apr 19,
2010
スポンサーサイト