Sponsored Link
スポンサーサイト
Hikone Cherry Blossoms 2010 / Cool Japan
Introduce
Hikone
Cherry
Blossoms
on and around Apr 5,
2010
.
Hikone
's most famous historical site is
Hikone
Castle.
Its construction was begun in 1603, by Ii Naokatsu, son of the former lord, Ii Naomasa, but was not completed until 1622. Naokatsu's lands had been taken from him in the interval by the Tokugawa shogunate, and when his brother Naotake assumed control of Ōmi Province, he was able to complete the castle by collecting stones from the former Sawayama Castle.
When the Meiji period began in 1868, many castles were scheduled to be dismantled and only a request from the emperor himself, touring the area, kept
Hikone
Castle intact. Today it remains one of the oldest original-construction castles in
Japan
.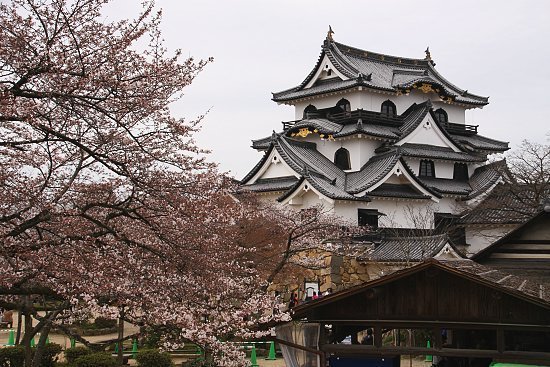 Hikone Castle
Hikone Castle

April 5, 2010 - opening (10-50%)

Hikone is a small city on the shores of Japan's largest lake, Biwako, less than an hour east of Kyoto by train along the JR Biwako Line.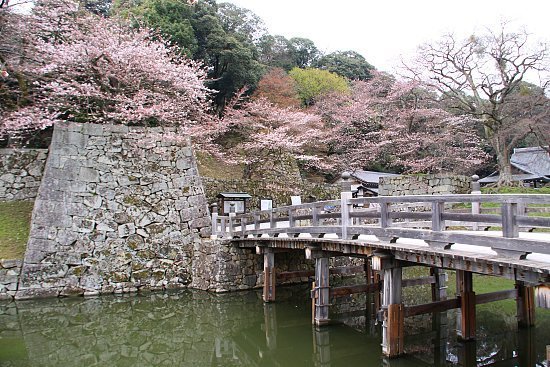 Omotemon Entrance to Hikone Castle
The city's fame is its castle, one of twelve castles in
Japan
that survived the post-feudal era (since 1868) without being destroyed, and one of only four castles that have been designated national treasures. The other three are Himejijo, Matsumotojo and Inuyamajo.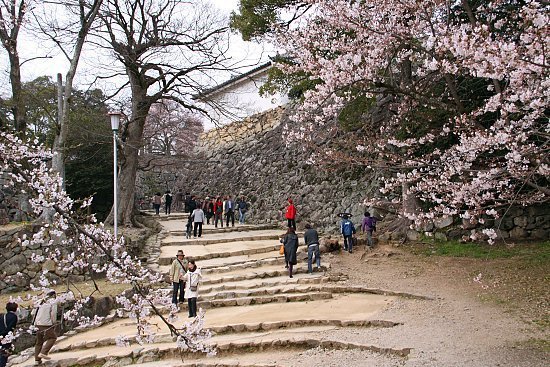 Along the approach to the castle keep
Although its keep is with three stories rather small (large castle keeps typically have five stories),
Hikone
jo is a fine example of a relatively complete hilltop castle with multiple citadels, moats, turrets, impressive walls and a partially restored palace building. I would recommend it as an alternative castle destination during the upcoming 4-year renovation of Himeji Castle.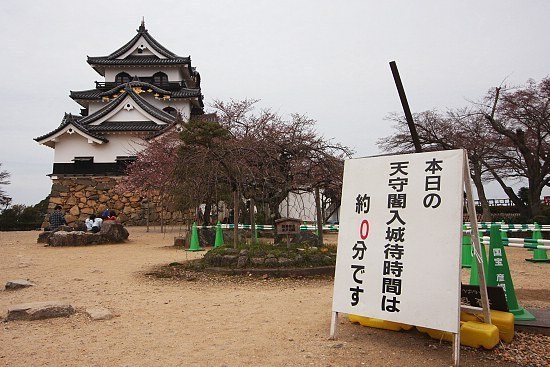 Waiting time for entering the castle keep was zero minutes today
Hundreds of cherry trees are planted around the grounds and along the moats of
Hikone
Castle, creating impressive sights and providing a few nice spots for hanami picnics. Among the nicest spots are the tree lined moats and the park areas in the Kanenomaru citadel along the approach to the castle keep and the Nishinomaru citadel directly behind the keep.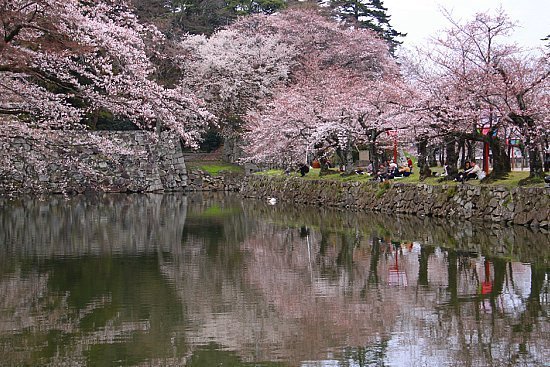 Along one of the moats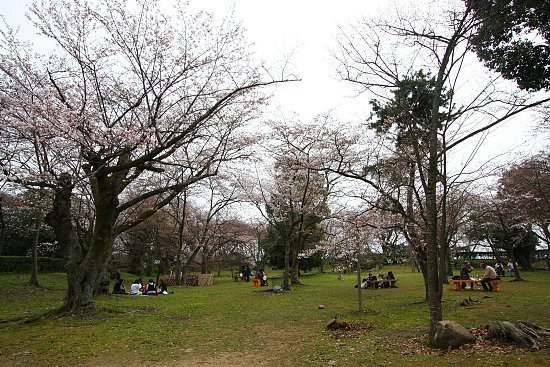 Kanenomaru Citadel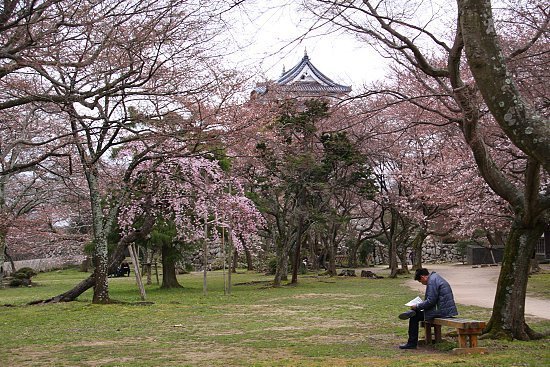 Nishinomaru Citadel
Genkyuen, the beautiful
Japan
ese garden at the eastern base of the castle, on the other hand, features almost no cherry trees, but should still not be missed when visiting Hikone.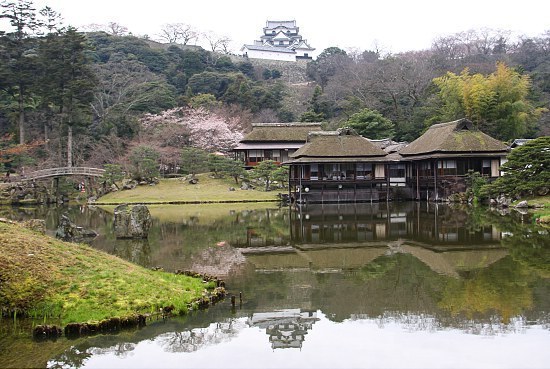 Genkyuen with the castle and some cherry trees as "borrowed scenery"
Hikone's cherry blossoms follow a blooming schedule that is surprisingly delayed compared to nearby Kyoto. The trees were reported to have opened only four days ago on April 1, and today were in general around the 20-30 percent mark. Full bloom should be reached around the weekend.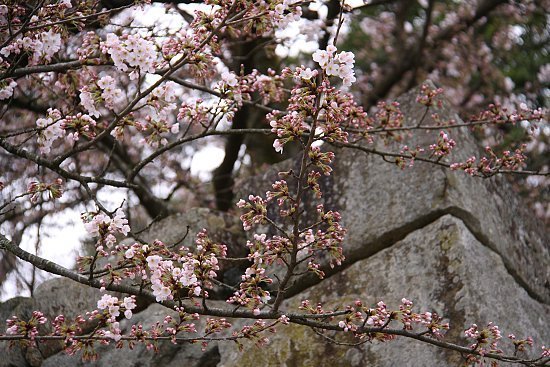 Most trees have not yet passed the 50 percent mark
View Larger Map
By T.S. on Apr
2010
スポンサーサイト