Sponsored Link
スポンサーサイト
Cherry Blossoms 2010 / Kumamoto Castle
Like in Fukuoka, today was another day of nice weather, but with expected clouds and rain the forecast is not good for the next few days.
Kumamoto Castle
March 22,
2010
- approaching full bloom (50-80%)
Kumamoto Castle is one of the most impressive castles in Japan, although it is mostly a reconstruction.
⇒
Cool Japan Goods
There are about 800 cherry trees spread out across the castle grounds.
Today I really enjoyed the combination of the castle's stone walls and imposing buildings with the blooming flowers.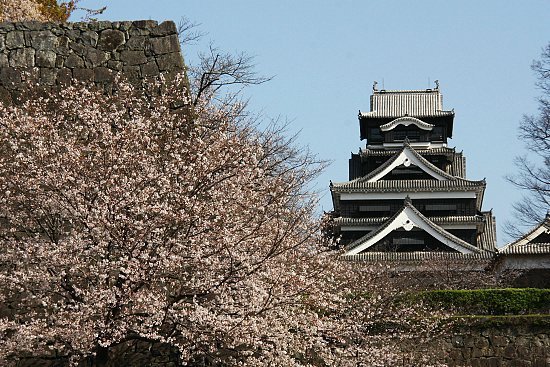 (Cherry Blossoms in Kumamoto)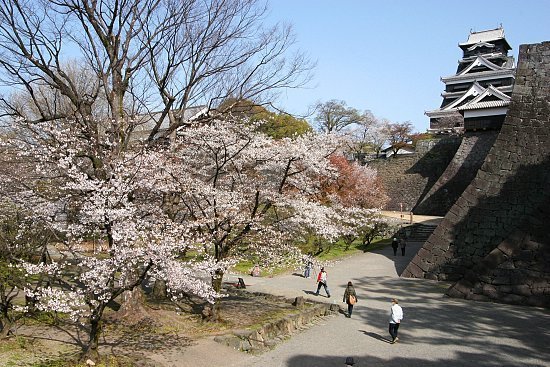 (Cherry trees in bloom beside one of the approaches to the castle's main keep)
⇒
Cool Japan Goods
The cherry blossoms at Kumamoto were quite developed, and over 50% of the flowers have already opened. With the sunny weather today, the number will continue to increase into the evening.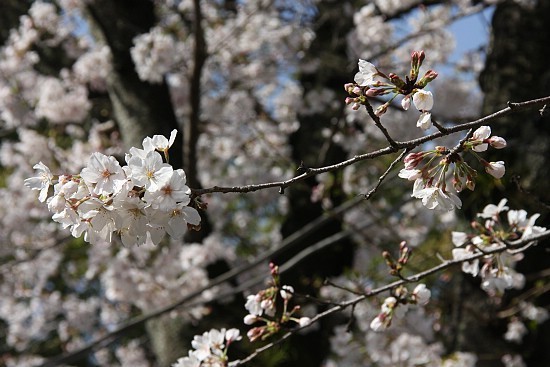 (Cherry blossoms at the castle)
There were a few tarps laid out for cherry blossom viewing parties around the castle grounds, but not very many. The castle buildings themselves were busy with other people who likely wanted to combine seeing the flowers with the castle on the last day of the long weekend.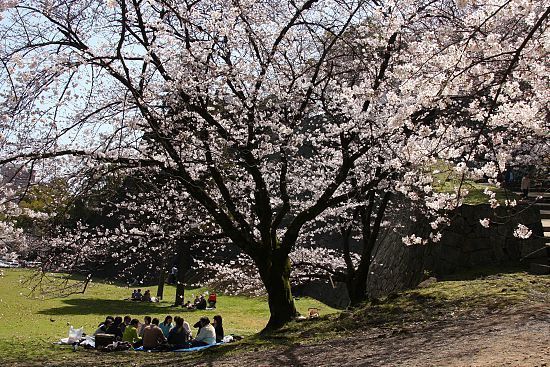 (A cherry blossom viewing party near the Akazumon entrance)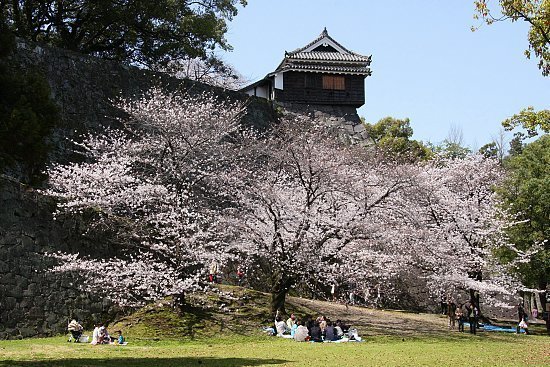 (Kumamoto Castle overlooking the cherry blossom viewing parties)
Suizenji Garden
March 22,
2010
-
approaching full bloom (50-80%)
Suizenji Garden is located a few kilometers outside the main downtown area. It is a Japanese garden that has a walking path that visitors can walk along through the various areas. The most impressive feature of Suizenji is a small replica of Mount Fuji. There are a few cherry trees located around the garden.
⇒
Cool Japan Goods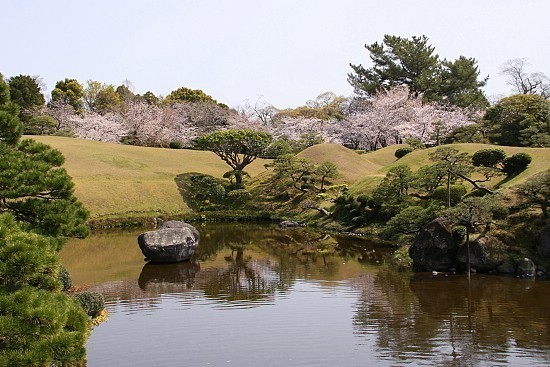 (Cherry trees in bloom behind Suizenji's main pond)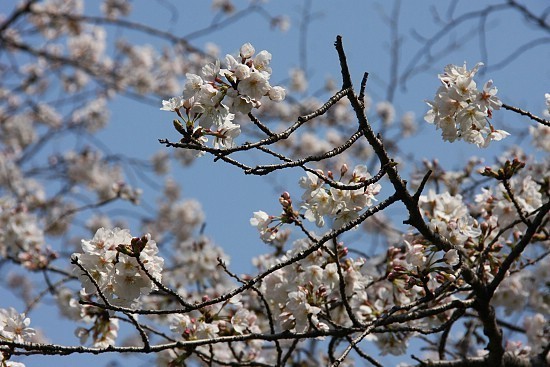 (Blossoms at Suizenji)
Suizenji's cherry trees are also approaching full bloom, with over 50% of the flowers already open. Other trees of an earlier blooming variety have passed full bloom and have 50% of their flowers open while the others have already fallen. The majority of cherry trees are located at the opposite side of the garden from the entrance. The garden was much less crowded than Kumamoto's castle.
⇒
Cool Japan Goods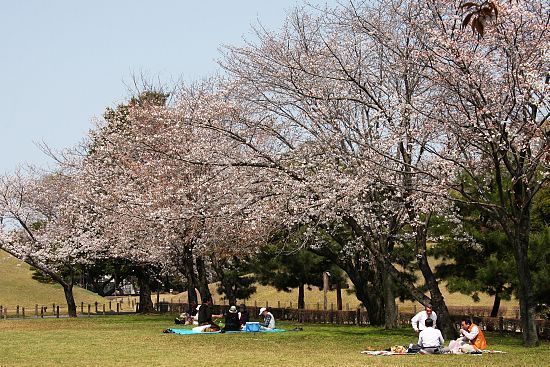 (A few picnickers below cherry trees at the back of the garden)
View Larger Map
By T.S. on Mar 27,
2010
スポンサーサイト