Sponsored Link
スポンサーサイト
2010 Cherry Blossom Season
Now Cherry Blossoms Season is coming here in Japan.
Due to milder than average temperatures in recent weeks, the blossoms are forecast to open several days ahead of their average year's schedule in most areas of Japan.
In Tokyo they are expected to start opening on March 21 and in Kyoto on March 22, roughly one week earlier than in the average year.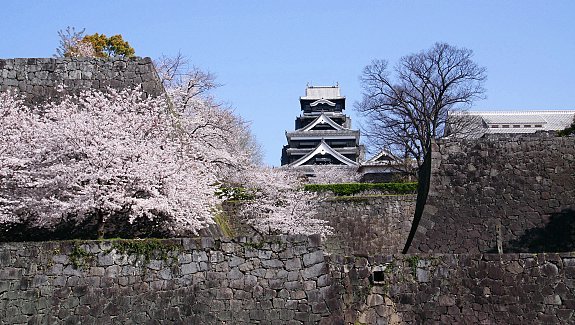 Below are the forecast dates of cherry trees opening their blossoms this year (according to the Japan Weather Association) and the estimated best viewing periods (estimated by japan-guide.com).
Rain, wind and temperatures can have a strong effect on the process of the season, for example, they can delay or shorten it considerably. Therefore, use the forecasts on your own risk.
Location Opening Estimated Best Viewing
Tokyo March 21 March 27 to April 5
Kyoto March 22 March 28 to April 6
Kagoshima March 23 March 30 to April 7
Kumamoto March 16 March 24 to April 1
Fukuoka March 14 March 21 to 29
Hiroshima March 20 March 27 to April 4
Nara March 24 March 30 to April 7
Osaka March 23 March 29 to April 6
Nagoya March 20 March 27 to April 4
Yokohama March 22 March 29 to April 6
Kanazawa March 30 April 5 to 12
Matsumoto April 3 April 8 to 16
Sendai April 6 April 11 to 18
Kakunodate April 22 April 27 to May 3
Hirosaki April 22 April 27 to May 3
Hakodate May 1 May 5 to 12
Sapporo May 3 May 7 to 14
By T.S. on Mar 17, 2010
スポンサーサイト