Sponsored Link
スポンサーサイト
Shiretoko Peninsula / Hokkaido
Introduce "Shiretoko Peninsula (知床半島, Shiretoko-hantō).
Shiretoko Peninsula is located on the easternmost portion of the Japanese island of Hokkaidō, protruding into the Sea of Okhotsk.
It is separated from the Kunashiri Island of Russia by the Nemuro Strait.
The name Shiretoko is derived from the Ainu language word sir etok, meaning the end of the Earth or the place where the Earth protrudes. The towns of Rausu and Shari cover the peninsula.
On July 14, 2005, in a meeting held in the Republic of South Africa, the Shiretoko Peninsula was declared a UNESCO World Heritage Site, and on July 17 was officially registered as such.
The reason is that in the Northern Hemisphere, the peninsula is the southern most point where sea ice usually forms.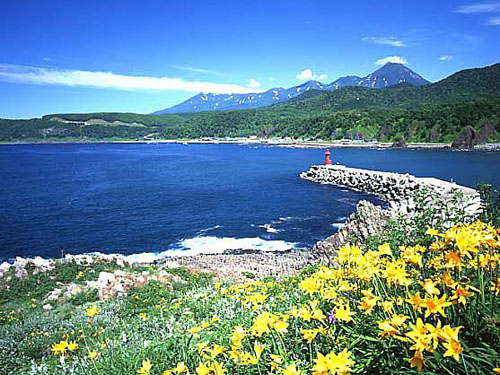 From Shiretoko Cape at the tip of the peninsula, a series of volcanoes run down the peninsula, including Mount Shiretoko, Mount Unabetsu, and Mount Iō. It is part of the Chishima volcanic zone. The highest peak is Mount Rausu.
[

3

]
The peninsula is 70 kilometres (43 mi) long and 25 kilometres (16 mi) wide at its base.
It covers some 123,000 hectares (470 sq mi).
The peninsula is bounded on the Northwest side by the Sea of Okhotsk and the Southwest side by the Pacific Ocean. To the east, Kunashiri Island runs parallel to the peninsula. The Kunashiri can be seen from Shiretoko Peninsula.
[

1

]
Kunashiri is part of Russia, but disputed by Japan.
The cold Oyashio Current flows south along the peninsula.
The volcanic zone has made several onsen possible, including Seseki Onsen and Iwaobetsu Onsen.
By T.S. on Feb 9, 2010
スポンサーサイト