Sponsored Link
スポンサーサイト
Noboribetsu / Japanese Hot Springs
Introduce Noboribetsu Onsen.
Noboribetsu Onsen is Hokkaido's most famous hot spring resort. A large amount of Noboribetsu's many types of hot spring water surfaces in the spectacular Jigokudani or "Hell Valley" just above the resort town. Noboribetsu is part of Shikotsu-Toya National Park.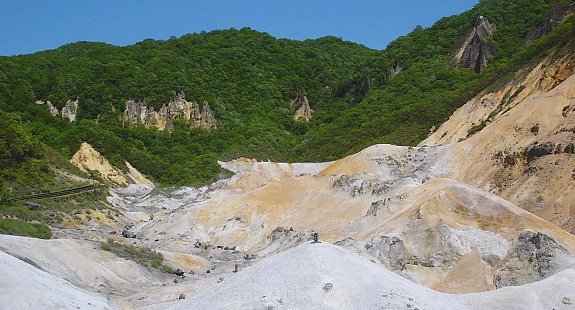 Noboribetsu is Hokkaido's most famous hot spring resort, offering as many as eleven different kinds of waters, that are considered among Japan's best and most effective.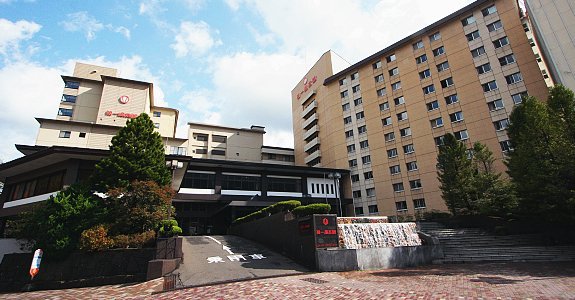 Daiichi Takimotokan
The resort town consists of numerous ryokan and hotels with hot spring baths. Several of them open their baths during daytime to non-staying guests for typically 700 to 1500 yen. But the best baths are found at Noboribetsu's oldest hotel, the Daiichi Takimotokan. Established in 1858 and located just below to the Jigokudani, the Takimotokan now consists of more than half a dozen modern buildings and includes one of Japan's finest indoor baths.
Accessible to hotel guests around the clock (for free) and to everybody else between 9:00 and 17:00 (for 2000 yen), the Takimotokan's bathing facilities are unique in featuring as many as seven different kinds of hot spring waters in numerous baths, pools, rotenburo ("outdoor baths"), waterfalls and jacuzzis. While relaxing in the waters, bathers can view into the Jigokudani through large windows.
By T.S. Feb 2, 2010
スポンサーサイト