Sponsored Link
スポンサーサイト
Kamuiwakka Falls /Japanese Hot Sprigs
Introduce Japanese Hot Springs located in Northern Japan.
A visit to Kamuiwakkayu Falls (Kamuiwakkayu-no-taki) is one of Japan's ultimate hot spring experiences.
To my regret, I have only a few chance to visit Shiretoko, Hokkaido.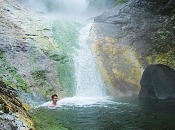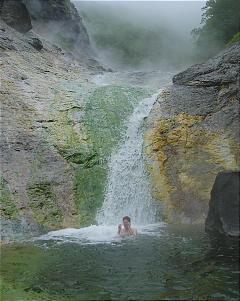 In order to reach the waterfall, bathers first have to hike up a warm mountain stream for about 20-30 minutes, wading through the water and climbing minor waterfalls. Once you reach the top, you can take a hot spring bath in the natural basin at the base of the waterfall. Unlike in most other Japanese hot springs, people use swimming suits.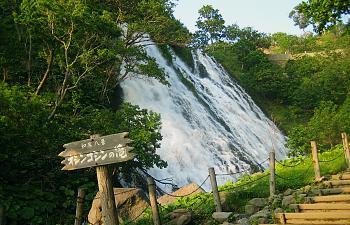 Be aware that the climb up the stream is very steep and slippery in some places, and that you have little choice but to actually walk in the water (it is less slippery in the water than at the stream's edge). Therefore, it is highly recommended to bring appropriate footwear, such as special climbing socks (see picture above) or traditional straw sandals.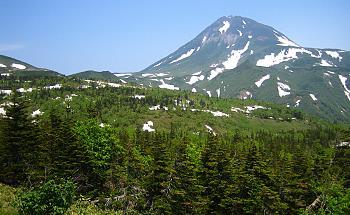 Due to its tremendous beauty, the Kamuiwakkayu Falls can become crowded during the high season in July and August. On the other hand, the falls are not accessible during the winter months.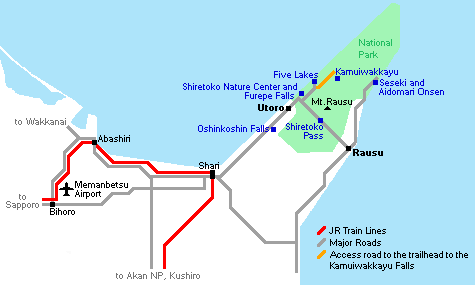 By T.S. on Feb 1, 2010
スポンサーサイト