Sponsored Link
スポンサーサイト
Yudanaka Onsen /
Taking up herewith Yudanaka Onsen located near Shibu Onsen in Yamanouchi Area.
Yudanaka Onsen is the main entry point to the Yamanouchi area.
It is the final stop of the Nagaden Nagano Line from Nagano Station (70 minutes, 1130 yen by local train or 50 minutes, 1230 yen by limited express).
Yudanaka Onsen has a long history as a hot spring resort, dating back hundreds of years like the neighboring Shibu Onsen.
However, Yudanaka has seen more development, giving it a more modern atmosphere.
The atmosphere becomes more traditional as one walks upwards from the bottom of the gently sloping town, where the Yudanaka train station is located.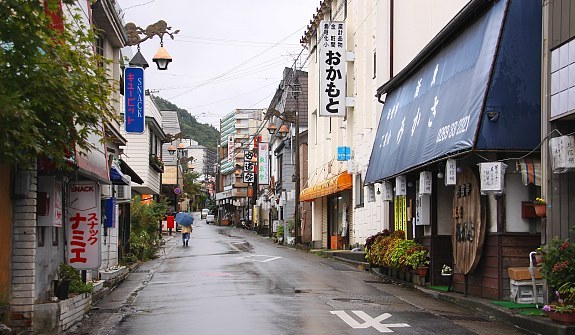 One of Yudanaka Onsen's main streets, just beside the train station
Yudanaka Station is the last stop along the Nagaden Nagano Line, so people traveling by train will first arrive in Yudanaka before exploring the rest of the Yamanouchi area.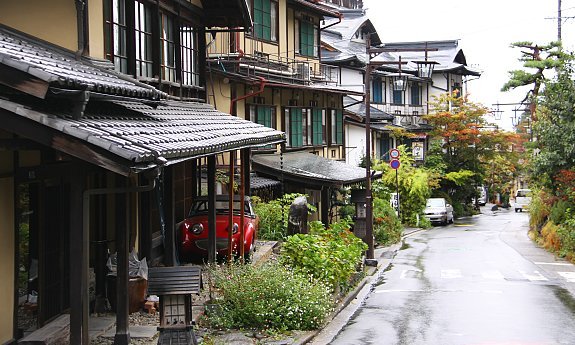 A street near the top of Yudanaka Onsen
Right inside the station is the Kaede no Yu public bath, allowing visitors to start enjoying the area's hot spring water immediately upon arrival.
There is a free footbath located just outside the station for travelers not quite ready to completely submerge in the water .
By T.S. on Jan 28, 2010
スポンサーサイト