Sponsored Link
スポンサーサイト
Minakami Onsen / Japanese Hot Spring
Introduce Minakami Onsen located in Kanto district.
Minikami is a popular hot spring destination with some rather famous baths, including outdoor baths with beautiful views of nature.
There are over a dozen separate hot spring sources found across Minakami's mountains and valleys, around which resorts of various characters have been built.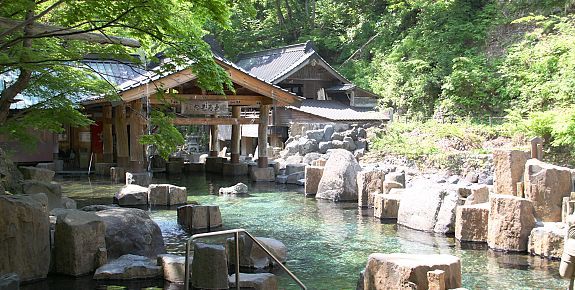 Takaragawa Onsen
Some resorts, especially centrally located Minakami Onsen, are largely develeoped towns consisting of numerous big hotel complexes, while others, such as Takaragawa Onsen and Hoshi Onsen, are lone, rustic ryokan isolated deep in the mountains.
Also worth mentioning are Tanigawa Onsen, a small town attractively located in the back of a side valley at the foot of Mount Tanigawa, and Sarugakyo Onsen, a hot spring resort town next to Lake Akaya.
Hot spring bathing is best enjoyed by staying overnight at one of Minakami's onsen ryokan.
Some of the ryokan also open their baths to non-staying guests during daytime for typically around 500-1500 yen. Furthermore, there are a few public bath houses that are open to anybody.
Some hot spring baths around Minakami:
Takaragawa Onsen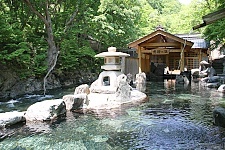 Hours: 9:00 to 17:00
Fee: 1500 yen
Osenkaku, the one ryokan of Takaragawa Onsen, has some of the largest and most famous
rotenburo
(outdoor baths) in the country. The mixed gender baths are along a river and take on a different character through the changing seasons. A women only outdoor bath is also available. Takaragawa Onsen is a popular day trip and is one of the closest mixed bathing hot springs from Tokyo.
Hoshi Onsen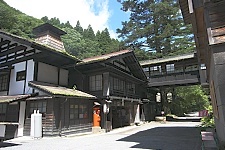 Hours: 10:30 to 14:00
Fee: 1000 yen
Closed: Wednesdays and New Year's holidays
One of Japan's
Secret Hot Springs
, Hoshi Onsen is an isolated onsen deep in the mountains of Minakami. Hoshi Onsen's sole ryokan, Chojukan has a few beautiful and rustic traditional baths, its most famous being a wooden, mixed gender, indoor bath where the water bubbles up straight through the stones on the floor of the tub.
Yuterume Tanigawa Onsen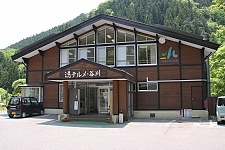 Hours: 9:00 to 20:30
Fee: 550 yen
Closed: 3rd Thurs each month (or Fri if Thurs is a national holiday)
The outdoor baths are closed every Thurs from 15:00 for cleaning
Yuterume Tanigawa Onsen is a modern public bath house overlooked by nearby Mount Tanigawa in Tanigawa Onsen. It has indoor baths as well as large outdoor baths that are set among the trees on the Tone River allowing you to relax to the sounds of the river rushing by.
Mantenboshi no Yu
Hours: 10:00 to 21:00
Fee: 650 yen
Closed: 1st and 3rd Thurs each month unless it is a national holiday
Mantenboshi no Yu is a public bath house overlooking Lake Akaya in Sarugakyo Onsen. The large facility has multiple indoor and outdoor baths, as well as a restaurant and massage facilities. Next door is an event hall with scheduled kabuki performances and a small folk and paper craft museum. A campground is also located nearby.
By T.S. on Jan 19, 2010
スポンサーサイト