Sponsored Link
スポンサーサイト
Onsen (Hot Springs) located in Northern Japan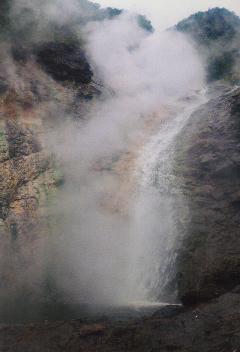 (Kamuiwakka Falls)
Introduce
Onsen
(Hot Springs) which are located in Northern Japan.
You are expected to enjoy Hot Springs in Japan if you have a chance to visit Japan.
That is to say, Hot Springs in Hokkaido, Iwate and Akita.
Northern Japan:Kamuiwakka Falls
/ Shiretoko National Park, Hokkaido
Kamuiwakka is a warm mountain stream in the unspoiled Shiretoko National Park. Bathers need to climb up the stream for about 20 minutes until reaching a natural basin below a hot waterfall.
Noboribetsu Onsen
/ Noboribetsu City, Hokkaido
Noboribetsu is the most famous hot spring resort in Hokkaido, and its spectacular Jigokudani ("Hell Valley") is the source of some of the country's highest quality hot spring water.
Toyako Onsen
/ Shikotsu-Toya National Park, Hokkaido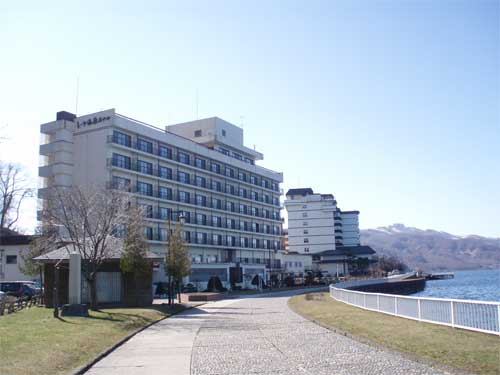 Toyako
Onsen
is a hot spring resort located at the shores of beautiful Lake Toya and at the foot of Mount Uzu, a volcano which most recently erupted in the year 2000.
Hanamaki Onsen
/ Iwate Prefecture
Hanamaki
Onsen
is a popular hot spring resort in the Tohoku region, 40 kilometers south of Morioka. More hot springs are found in nearby Minami-Hanamaki
Onsen
along a pretty valley.
Nyuto Onsen
/ Akita Prefecture
Nyuto Onsen (lit. nipple hot spring), named after nearby, suggestively shaped Mount Nyuto, is a collection of hot springs in the remote mountains of Akita Prefecture above Lake Tazawako.
By TS on Sep 12, 2011
スポンサーサイト
tag : Cool_Japan, Onsen