Sponsored Link
スポンサーサイト
The Native Place Tour of The Tale of Genji / Vol. 35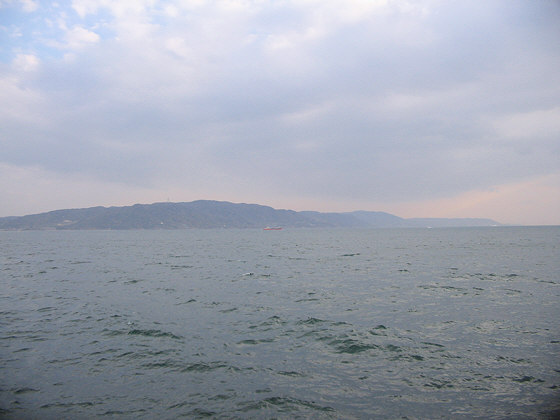 Awaji Island seen from Akashi.
Awaji Island (淡路島, Awaji-shima) is an island in Hyōgo Prefecture, Japan, in the eastern part of the Seto Inland Sea between the islands of Honshū and Shikoku.
The island has an area of 592.17 km². As a transit between those two islands Awaji originally means "the road to Awa", the historic province bordering the Shikoku side of the Naruto Strait, now part of Tokushima Prefecture.
Awaji Island lies opposite Suma and Akashi in Western Japan. In the Akashi chapter of
The Tale of Genji
, the sight of Awaji inspires Genji to compose the following poem:
Ah, how grand a sight! The island of Awaji calls forth every shade of beauty and of sorrow tonight under this bright moon.

Awaji Island location map

Bridge from Akashi to Shikoku Island via Awaji Island
By TS on Dec 7, 2011
スポンサーサイト
tag : Genji, Cool_Japan