Sponsored Link
スポンサーサイト
The Native Place Tour of The Tale of Genji / Vol. 33

(Suma Rikyu Park)
Introduce Suma located in western area Kobe City.
I'm now living in Kobe City and it takes around 15 minutes by car from my house.
Suma-ku (須磨区; Suma-ku) is one of 9 wards of Kobe City in Japan. It has an area of 30.0 km², and a population of 168,400 (2008).
There is a white sandy beach in this ward, which attracts tourists to the Kansai region for sun bathing and popular events during the summer season.
The same beach has appeared in the classic epics Genji monogatari, Heike monogatari, and Ise monogatari.
Thus Suma is often referred as an utamakura or meisho, referenced frequently in waka poetry, Noh theatre, kabuki and jōruri.
The Beach Boys made a song titled "Sumahama" after this beach in 1970s.
Suma Bay is also the name of a NJ based band from the early 2000s-present
After an indiscreet affair with the Crown Prince's future wife, the hero of The Tale of Genji decides that self-exile would be prudent and travels to Suma and Akashi, near present-day Kobe, in the second part of the Tale.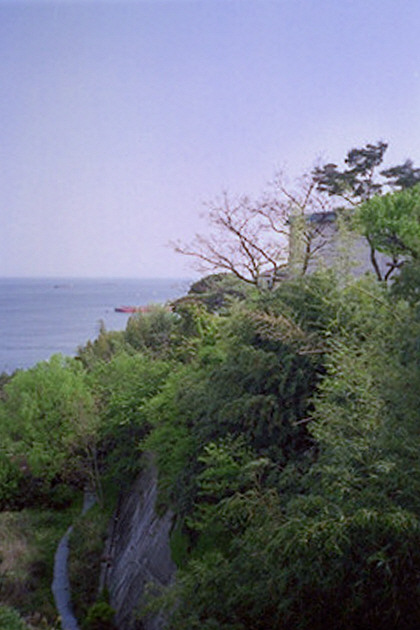 (View from above Suma beach.)
In Heian times, Suma was forested mountain slopes leading down to a desolate beach. Today, the thin strip of land between hills and beach supports a road and railway. Ugly concrete buttresses support the slopes that have been cut away for the rail track and for houses.

(Suma Rikyu Park)


(Suma Rikyu Park)
By TS on Dec 2, 2011
スポンサーサイト
tag : Genji, Cool_Japan