Sponsored Link
スポンサーサイト
The Native Place Tour of The Tale of Genji / Vol. 31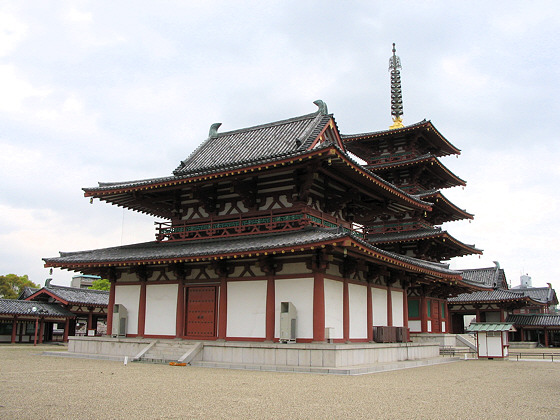 (Main Hall of Shitennoji Temple.)
Today introduce Shitenno-ji Temple located in Osaka.
Shitennō-ji (四天王寺) is a Buddhist temple in Osaka, Japan.
Prince Shōtoku is said to have constructed this temple in 593, around 1400 years ago.
It is the first Buddhist and oldest officially administered temple in Japan, although the temple buildings have been rebuilt over the centuries.
Most of the present structures are from when the temple was last completely rebuilt in 1963.
One of the members involved in the initial construction of the temple in the 6th century has later established a firm Kongō Gumi, specialized in temple and shrine buildings over centuries.
Prince Shotoku was known for his profound Buddhist faith when Buddhism was not widespread in Japan.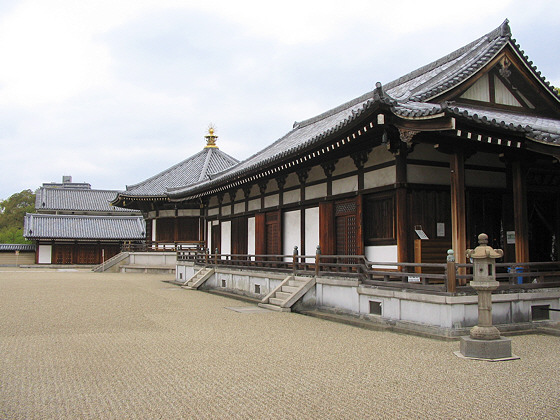 (Octagonal Hall of Shitennoji Temple.)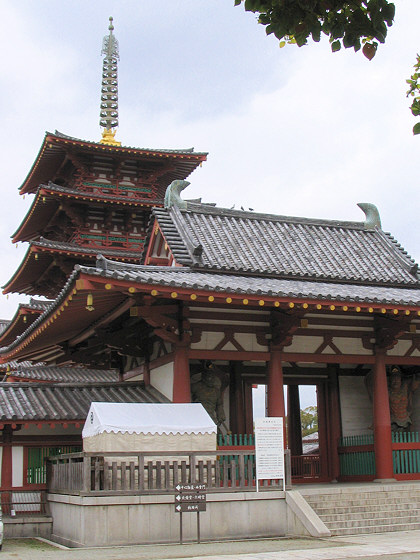 (Shitennoji Temple's pagoda.)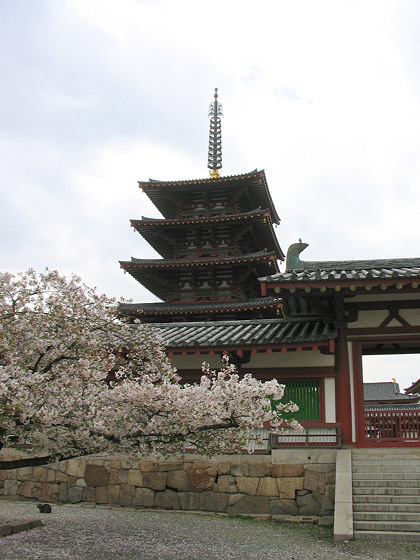 (Pagoda and cherry blossom at Shitennoji Temple.)
By TS on Nov 18, 2011
スポンサーサイト
tag : Genji, Cool_Japan