Sponsored Link
スポンサーサイト
The Native Place Tour of The Tale of Genji / Vol. 29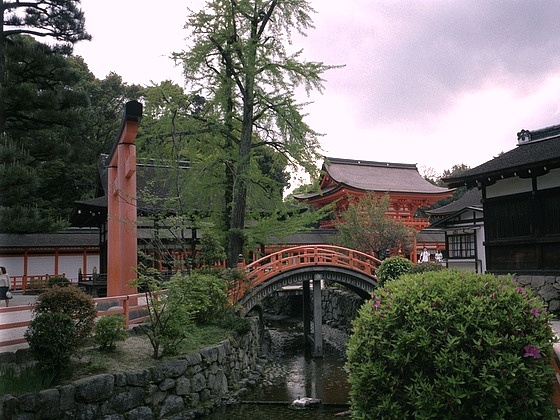 (Torii and curved bridge in Shimogamo's extensive grounds.)
Kamo Shrine
is a general term for an important Shinto sanctuary complex near the banks of the Kamo River in northeast Kyoto. It is centered on two shrines, an upper and lower.
In Japanese this is called Kamo-
jinja
(賀茂神社), which translates into English as either "Kamo Shrine" (singular) or "Kamo Shrines" (plural).
The two shrines lie in the corner of the old capital which, according to ancient belief, was the "devil's gate" (
kimon
). Because the Kamo River runs from the direction of the "devil's gate" into the city, the two shrines along the flow were intended to prevent demons from entering the city.
Founded in the 8th century, Shimogamo-jinja is often mentioned in
The Tale of Genji
and other Heian literature.
On the night of the Harvest Moon, the shrine has a festival featuring the kind of
bugaku
court dancing that was popular in Genji's day.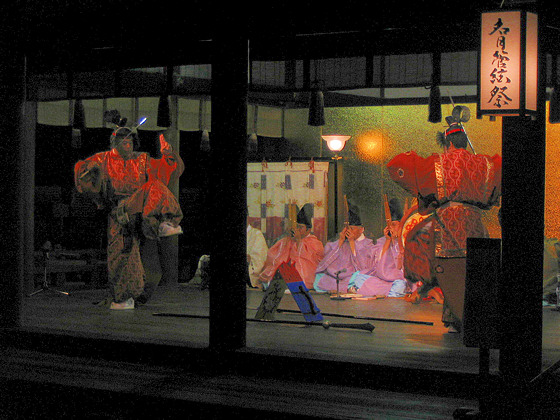 (Bugaku performance on the eve of the Harvest Moon.)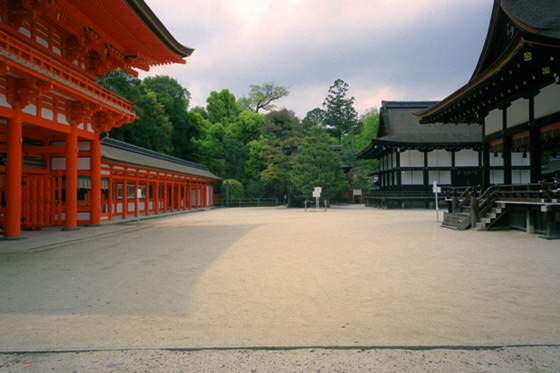 (Shimogamo courtyard.)
By TS on Nov 15, 2011
スポンサーサイト
tag : Genji, Cool_Japan