Sponsored Link
スポンサーサイト
The Native Place Tour of The Tale of Genji / Vol. 27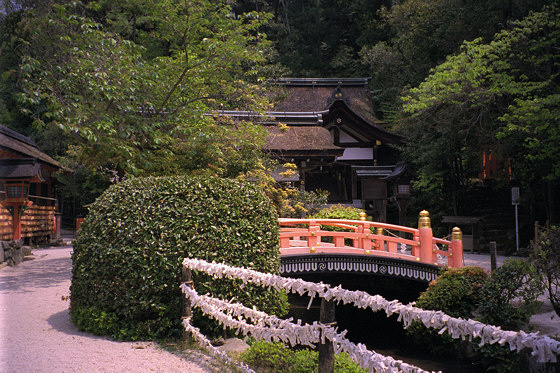 (Bridge in front of the inner shrine.)
Introduce The Kamigamo Shrine.
Kamo Shrine
is a general term for an important Shinto sanctuary complex near the banks of the Kamo River in northeast Kyoto.
It is centered on two shrines, an upper and lower. In Japanese this is called Kamo-
jinja
(賀茂神社), which translates into English as either "Kamo Shrine" (singular) or "Kamo Shrines" (plural).
The two shrines lie in the corner of the old capital which, according to ancient belief, was the "devil's gate" (
kimon
).
Because the Kamo River runs from the direction of the "devil's gate" into the city, the two shrines along the flow were intended to prevent demons from entering the city.
The Kamo Shrine encompasses what are now independent but traditionally associated
jinja
or shrines: the Kamo-wakeikazuchi Shrine
(

賀茂別雷神社

,

Kamo-wakeikazuchi jinja)
in Kyoto's Kita Ward, and the "Kamo-mioya Shrine'"
(

賀茂御祖神社

,

Kamo-mioya jinja)
in Sakyo Ward.
They are amongst the "Historic Monuments of Ancient Kyoto" which have been designated by UNESCO as a World Heritage Site.
Founded in 678, Kamigamo jinja is one of Kyoto's oldest Shinto shrines, and often mentioned in The Tale of Genji and other Heian literature.
After Kyoto became the capital in 794, the shrine was headed by an imperial priestess (the Kamo Virgin) in the same manner as the Grand Shrine of Ise.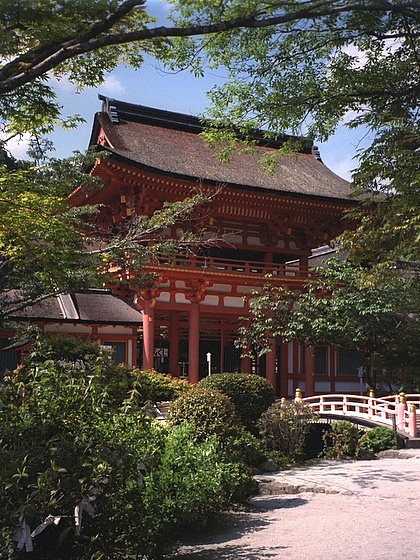 (Gate to the inner shrine.)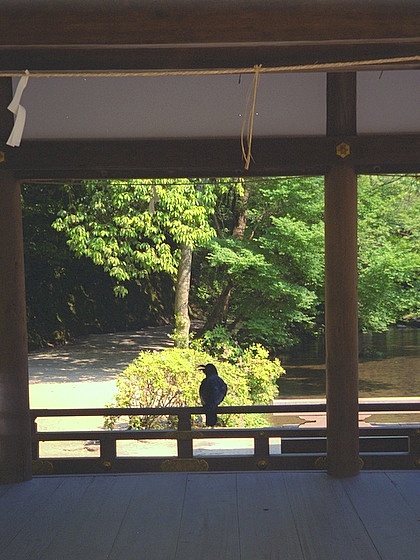 (A crow perches on one of the shrine buildings.)
Inside the inner courtyard are two cones of raked sand honouring the mountain behind the shrine.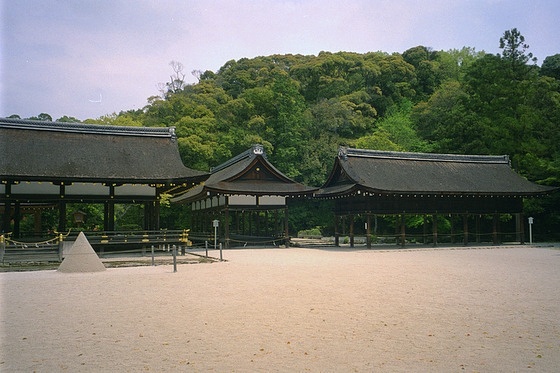 (Courtyard.)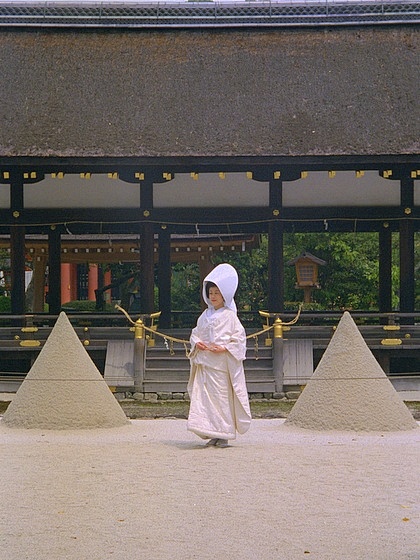 (Kamigamo is a popular place for weddings.)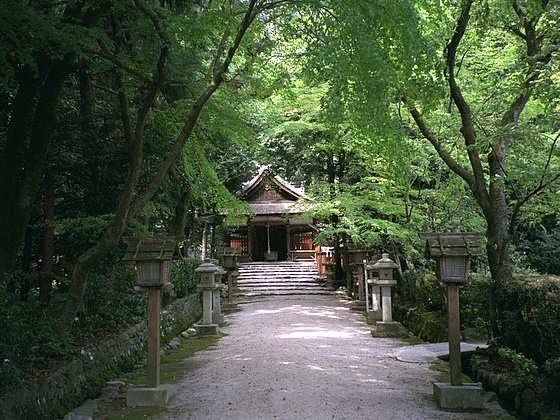 (Ota is a sub-shrine of Kamigamo.)
By TS on Nov 11, 2011
スポンサーサイト
tag : Genji, Cool_Japan