Sponsored Link
スポンサーサイト
The Native Place Tour of The Tale of Genji / Vol. 19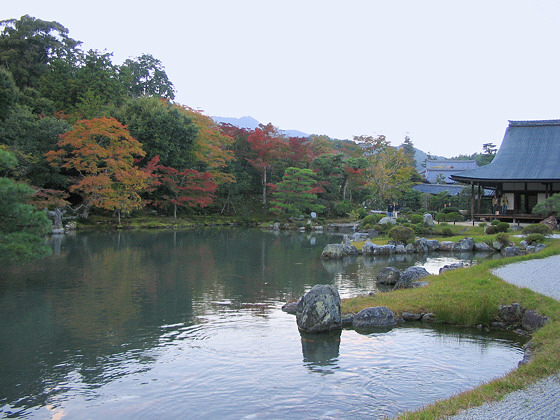 (Pond and hondo)
This time, will Introduce Tenryu-ji Temple and Oi River.
As you might know,
Tenryu-ji
(

天龍寺

)
—more formally known as
Tenryu Shiseizen-ji
(

天龍資聖禅寺

) -
is the head temple of the Tenryū sect of Rinzai Zen Buddhism, located in Susukinobaba-chō, Ukyo Ward, Kyoto, Japan.
The temple was founded by Ashikaga Takauji in 1339, primarily to venerate Gautama Buddha, and its first chief priest was Musō Soseki.
Construction was completed in 1345.
As a temple related to both the Ashikaga family and Emperor Go-Daigo, the temple is held in high esteem, and is ranked number one among Kyoto's so-called Five Mountains.
In 1994, it was registered as a UNESCO World Heritage Site, as part of the "Historic Monuments of Ancient Kyoto".
Tenryu-ji Temple
Tenryu-ji is a major Zen temple beside the Oi River in Arashiyama.
It is famous for a rock garden that has the appearance of cliffs on a Sung Dynasty landscape painting.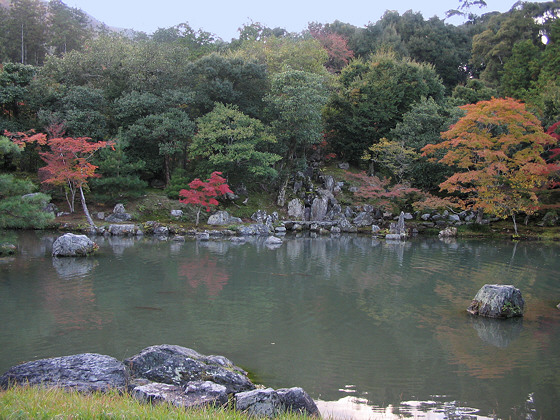 (Pond and landscaped rock formations)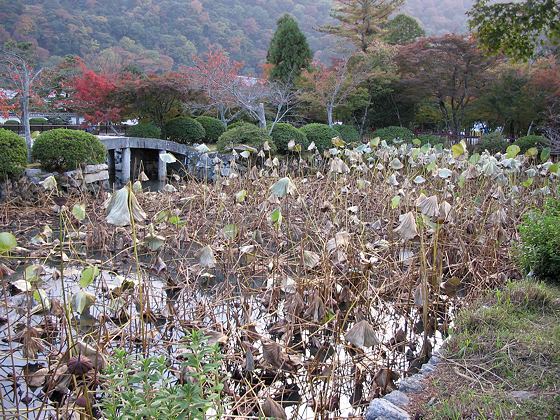 (Lotus pond in Autumn)
Next introduce Oi River.
Oi River
A villa by the Oi River is where
Genji
secretes the Akashi Lady after his return from exile on the coast.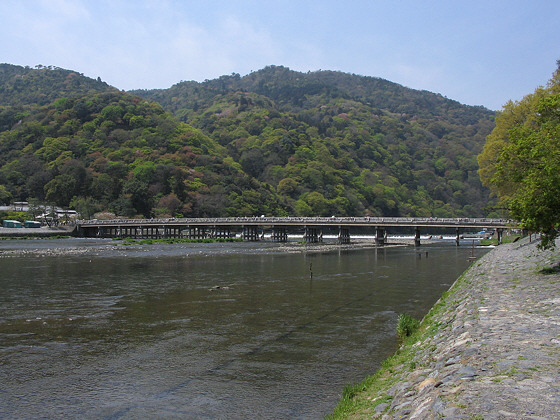 (Togetsukyo Bridge)
The Togetsukyo (Moon-crossing Bridge) has existed since Heian times, although it was originally further upstream.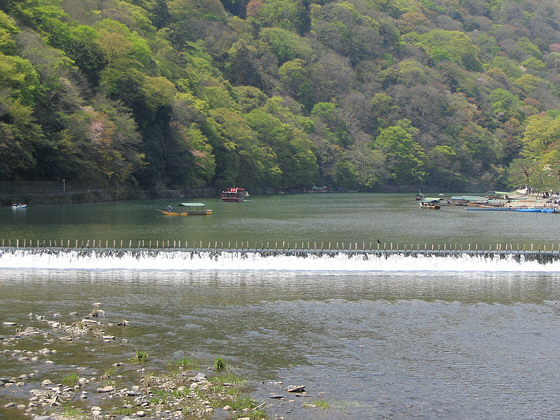 (Boats on the Oi River)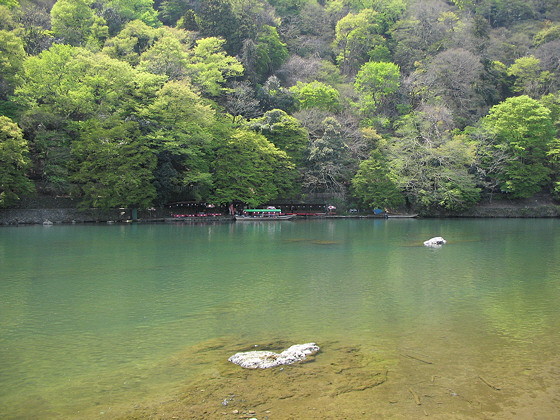 (Oi River)
By TS on Sep 20, 2011
スポンサーサイト
tag : Cool_Japan, Genji