Sponsored Link
スポンサーサイト
The Native Place Tour of The Tale of Genji / Vol. 18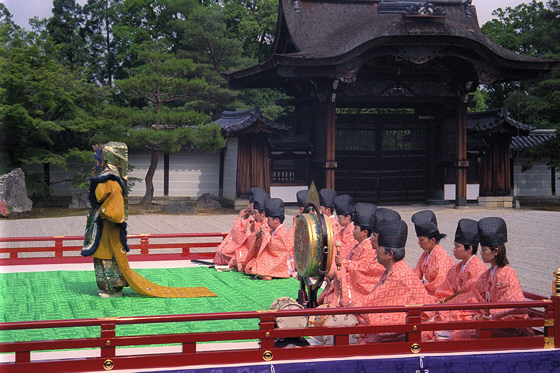 (Ninnaji Temple festival.)
This time inteoduce Ninna-ji Temple.
Ninna-ji was founded in the early Heian period. In 886,
Emperor Kōkō ordered the construction of the Nishiyama Goganji Temple to bless the nation and propagate Buddhist teachings, but he did not live to see its completion.
Emperor Uda saw the construction to its completion in 888 and named it "Ninna" after the regnal year of the late Emperor Kōkō's reign. From 888 to 1869 it was traditional for reigning Emperors to send a son to the temple to take over as head priest when a vacancy arose.
Ninna-ji Temple became the first of Kyoto's
monzeki
- temples whose abbots came from the imperial family.
In The Tale of
Genji
, Retired Emperor Suzaku's temple in the Western Hills is traditionally identified with Ninna-ji. In The Confessions of Lady Nijo, Ariake, one of the author's lovers, was abbot of Ninna-ji and a brother of Emperor Go-Fukakusa.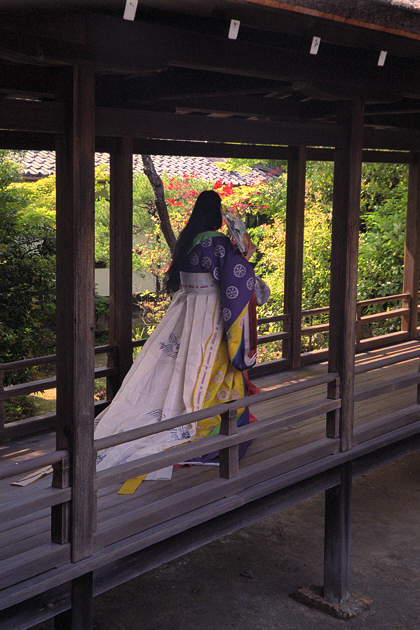 (Ninnaji Temple features shinden-style covered walkways.)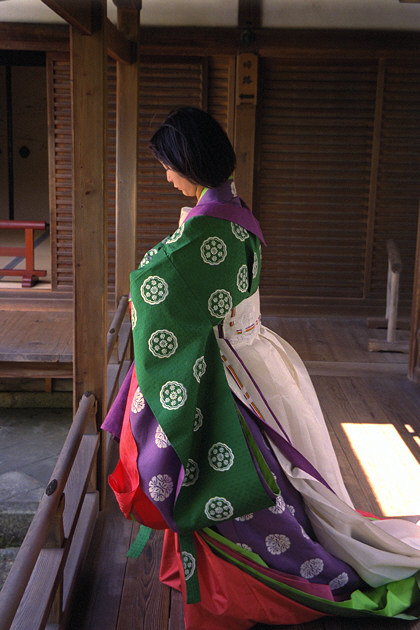 (Dressed for a temple ceremony at Ninnaji Temple.)
The temple has a fine collection of treasures, which is on display in spring and autumn, and includes an image of Shakyamuni as a young prince carved in 1252.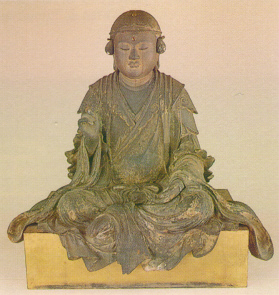 (Shakyamuni as a prince (Shidda-taishi zazo).)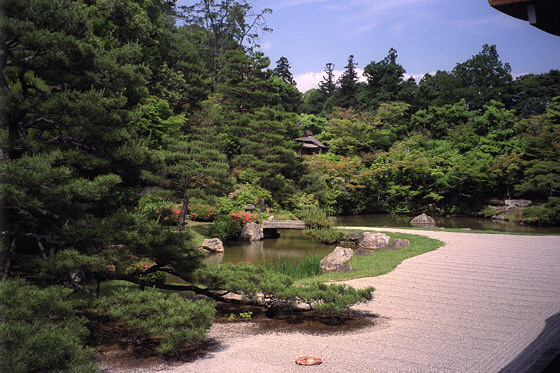 (Ninnaji Temple's garden.)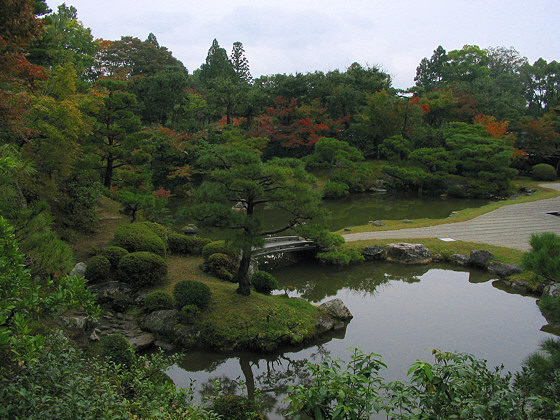 (Ninnaji Temple's garden.)


(Thatched gate and niomon at Ninnaji Temple.)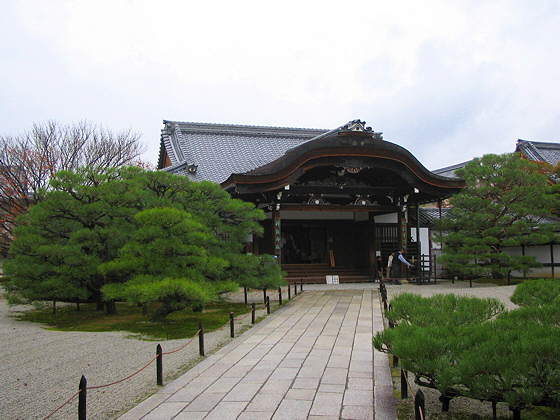 (Omuro Gosho of Ninnaji Temple.)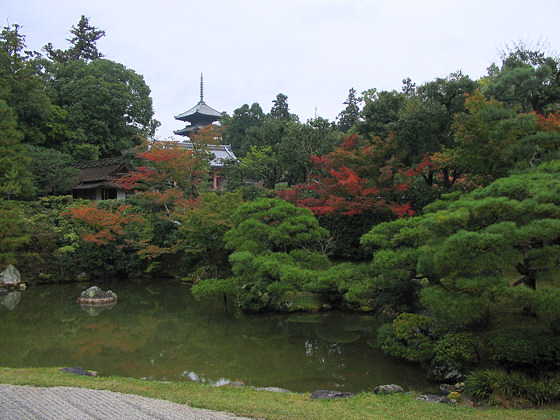 (Ninnaji Temple's pond.)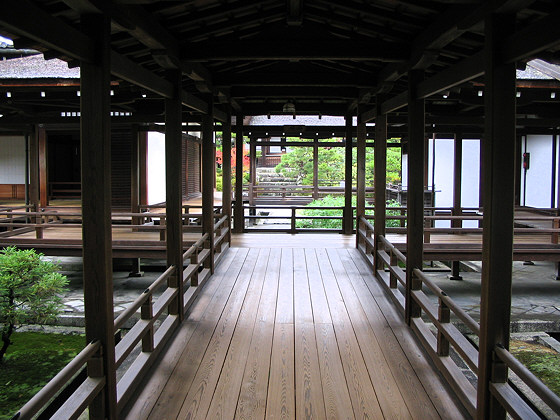 (Shinden architecture in Ninnaji Temple's Omuro Gosho.)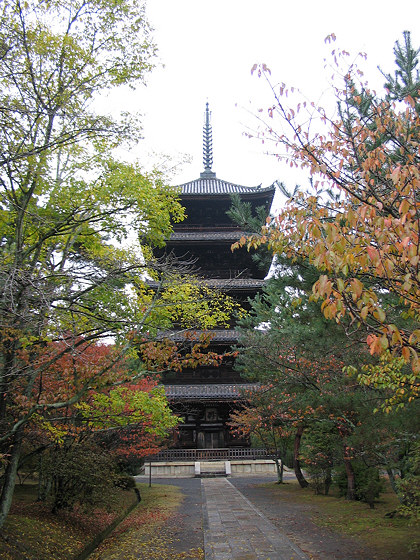 (Ninnaji Temple's pagoda.)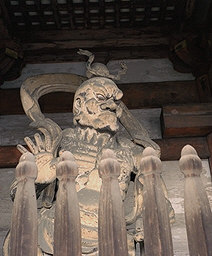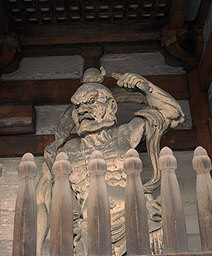 (Two nio, Kongorikishi (Ungyo) and Shukongoshin (Agyo), guard Ninnaji Temple's main gate.)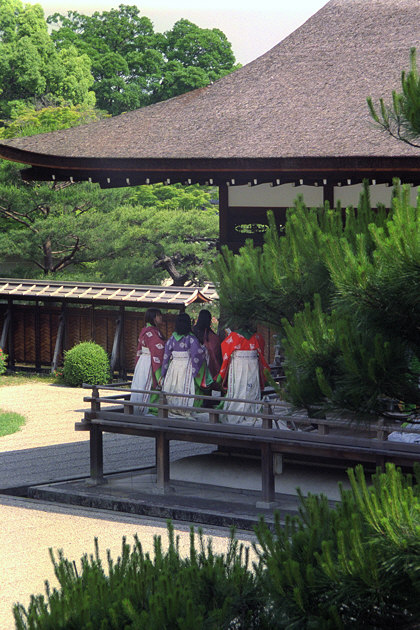 (Ladies waiting to participate in a temple ceremony at Ninnaji.)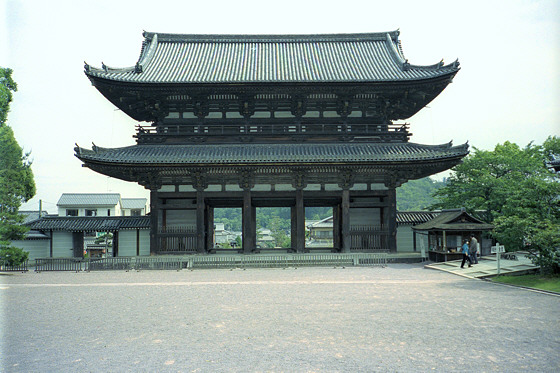 (Ninnaji Temple's Niomon.)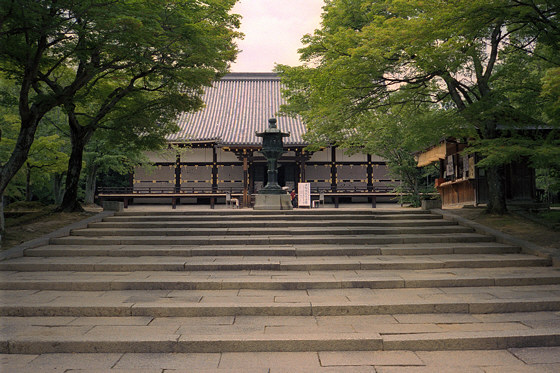 (Ninnaji Temple's main hall.)
By TS on Sep 19, 2011
スポンサーサイト
tag : Cool_Japan, Genji