Sponsored Link
スポンサーサイト
The Native Place Tour of The Tale of Genji / Vol. 13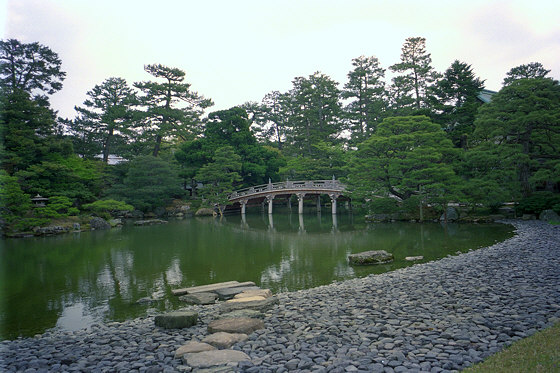 (A pond in the inner garden.)
This time refer to "Kyoto Imperial Palace".
I have been living near Imperial Palace from 1970 to 1974 when I have been a student of Kyoto University.
The Imperial Palace has been officially located in this area since the final abandonment of the Daidairi in late 12th century.
However, it was already much earlier that the
de facto
residence of the emperors was often not in the
Inner Palace (

内裏

,

dairi)
of the original Heian period palace, but in one of the
temporary residences
(

里内裏

,

sato-dairi)
in this part of the city and often provided to the emperor by powerful noble families.
The present palace is a direct successor - after iterations of rebuilding - to one of these
sato-dairi
palaces, the Tsuchimikado Dono
(

土御門殿

,

tsuchimikadodono)
of the Fujiwara clan.
The Palace, like many of the oldest and most important buildings in
Japan,
was destroyed by fire and rebuilt many times over the course of its history.
It has been destroyed and rebuilt eight times, six of them during the 250-year-long peace of the Edo Period. The version currently standing was completed in 1855, with an attempt at reproducing the Heian Period architecture and style of the original Dairi of the Heian Palace.
Kyoto's Imperial Palace was moved to its current location in 1331 after a series of disasters damaged its buildings. Japan's current Imperial Palace was established in Tokyo during the Meiji Restoration.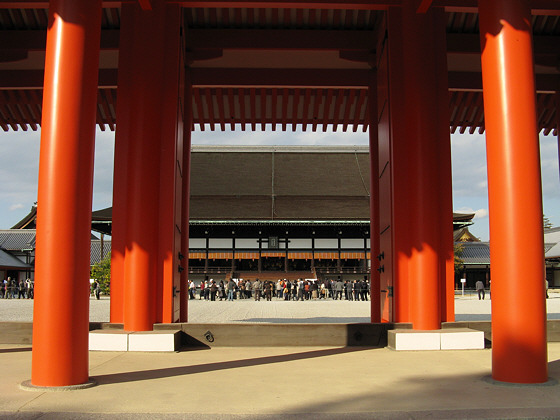 (Imperial Palace Shishinden.)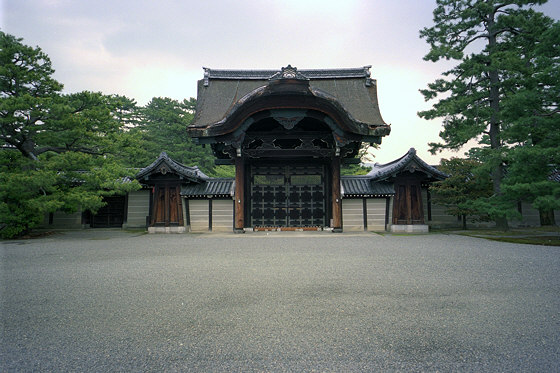 (One of the palace gates.)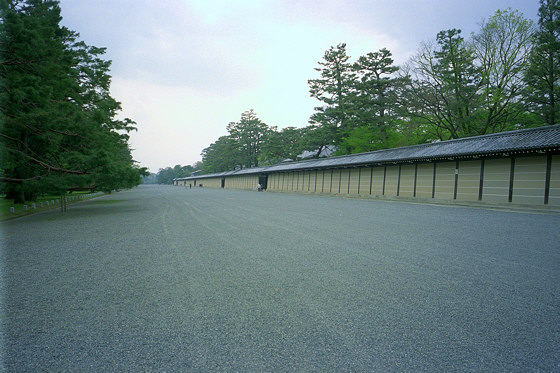 (Eastern side of the Kyoto Imperial Palace Gosho.)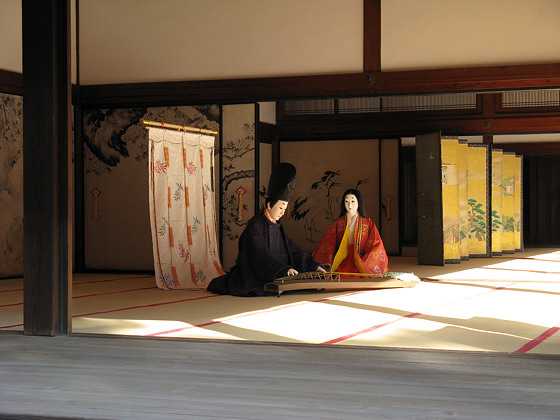 (Genji teaches Murasaki to play the zither.)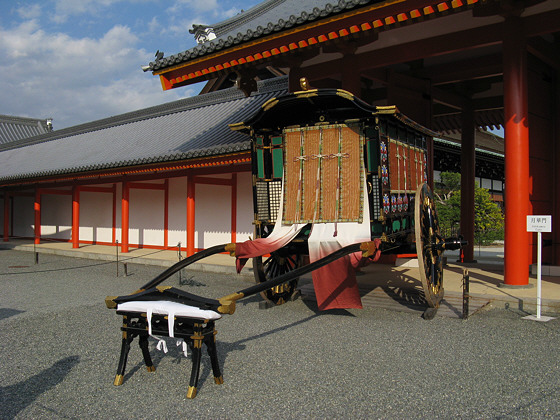 (Ox cart at Kyoto Imperial Palace.)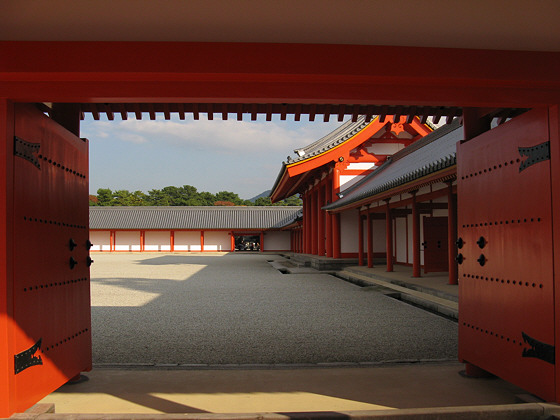 (Kyoto Imperial Palace courtyard.)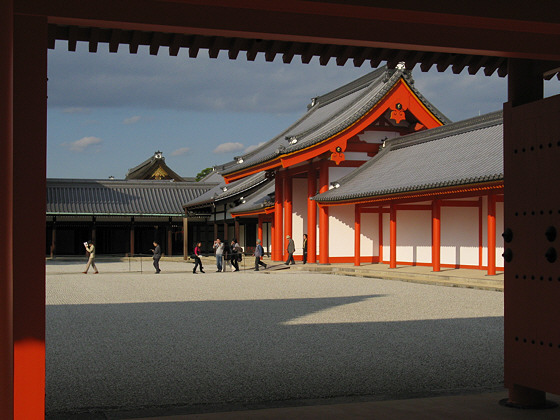 (Kyoto Imperial Palace Nikkamon Gate.)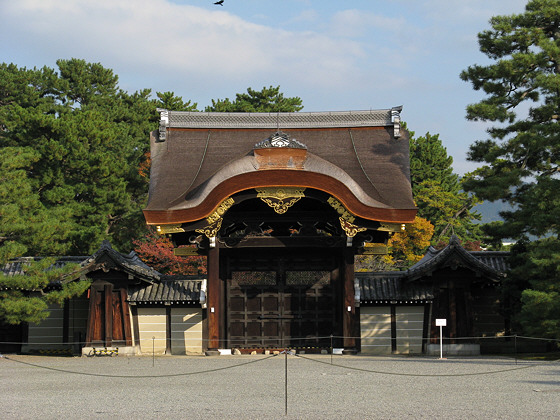 (Kyoto Imperial Palace Kenshunmon Gate.)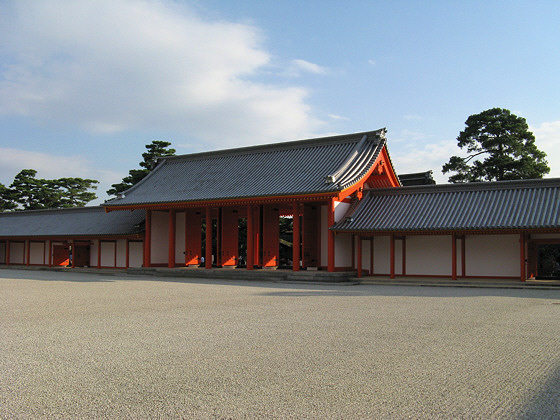 (Kyoto Imperial Palace Jomeimon Gate.)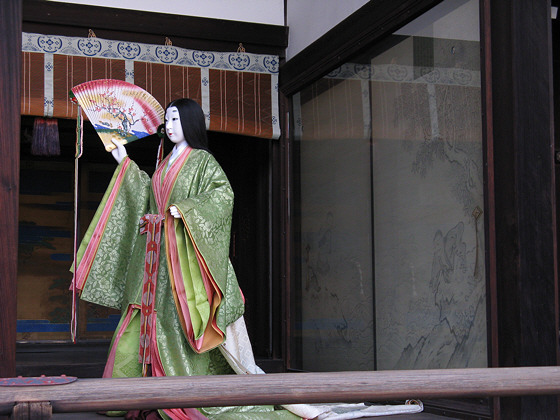 (Kyoto Imperial Palace Seiryoden.)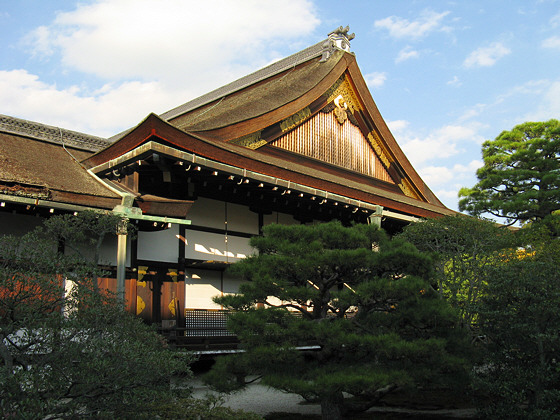 (Otsunegoten Imperial Villa.)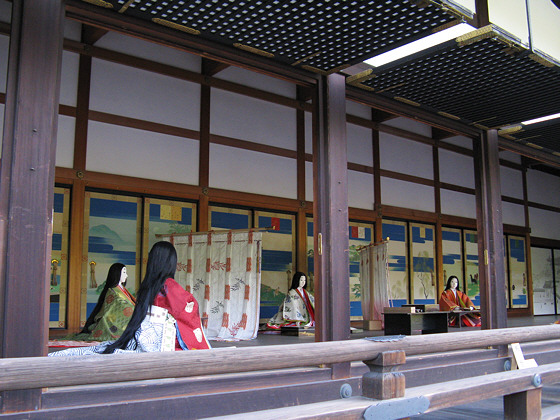 (Kyoto Imperial Palace Kogosho.)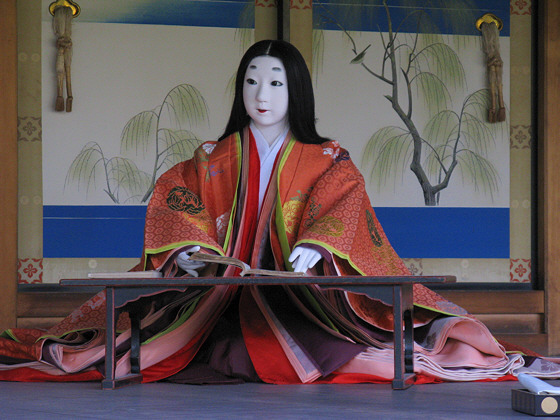 (Kyoto Imperial Palace figure in traditional clothing.)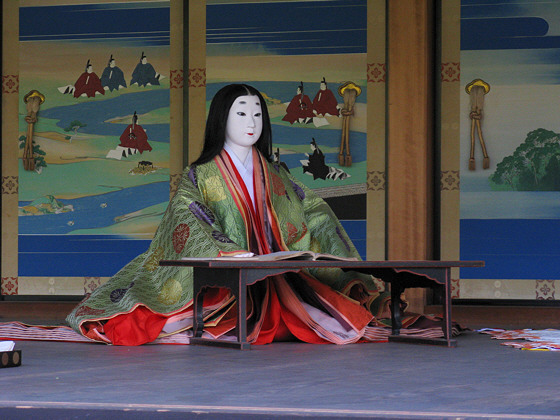 (Kyoto Imperial Palace figure in traditional clothing.)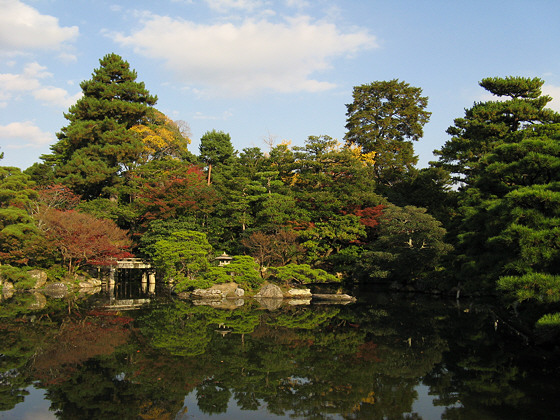 (Kyoto Imperial Palace pond.)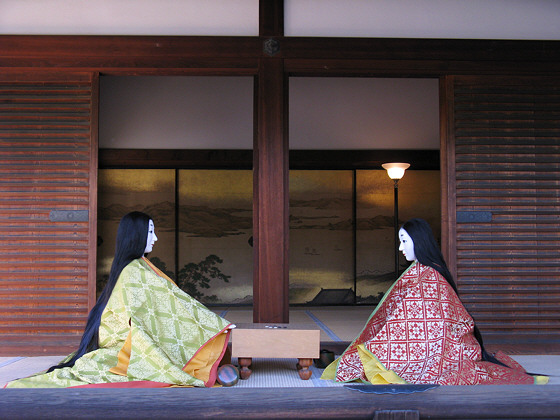 (Kyoto Imperial Palace Ogakumonjo.)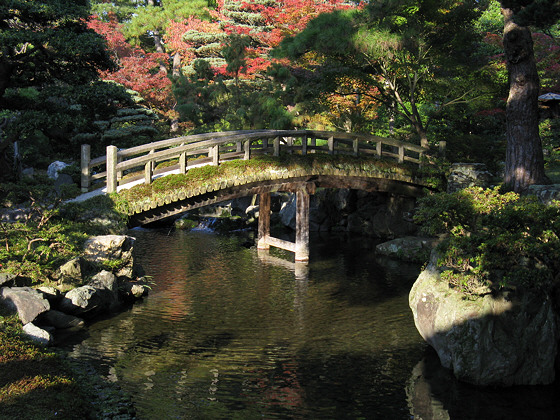 (Kyoto Imperial Palace Gonaitei Garden.)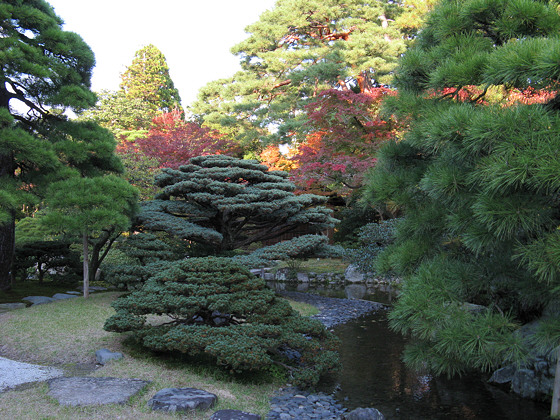 (Kyoto Imperial Palace garden.)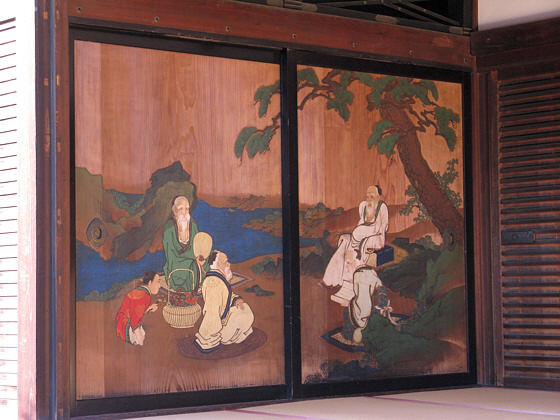 (Kyoto Imperial Palace screen.)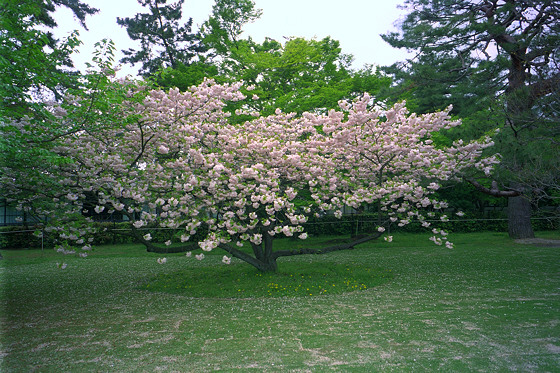 (Cherry blossom.)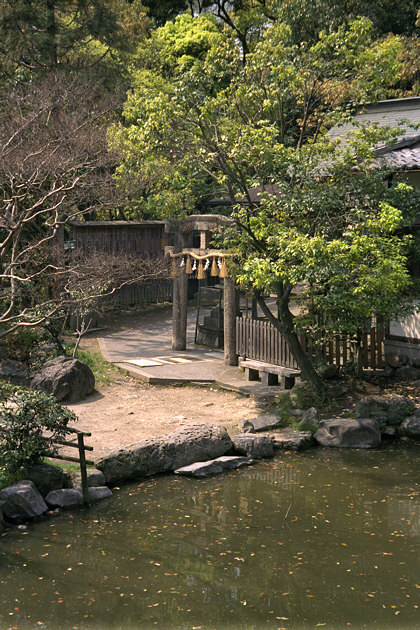 (Itsukushima Shrine at the southern end of the grounds.)
By TS on Aug 29, 2011
スポンサーサイト