Sponsored Link
スポンサーサイト
The Native Place Tour of The Tale of Genji / Vol. 11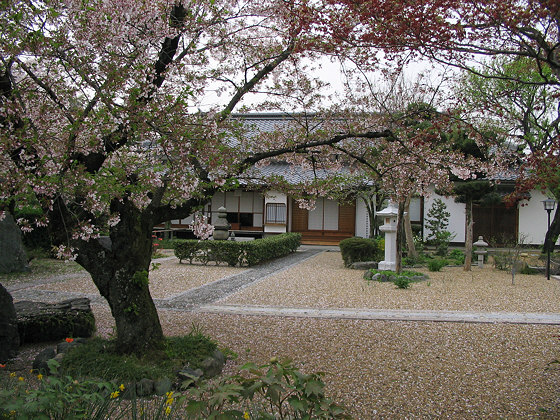 (Hondo with cherry blossom.)
Refer to "The Native Place Tour of The Tale of
Genji
/ Vol. 11".
This time taking up herewith Hashi-dera Temple (Hojo-in) and Ujigami-jinja Shrine.
As you might know "Uji is a treasure house in connection with 'The Tale of
Genji
'".
Hope you to feel Uji and "The Tale of
Genji
".
Hashi-dera Temple (Hojo-in)
Hashi-dera, protector of the Uji Bridge, is said that this temple was built by Hatano Kawakatsu in 604 by the order of Shotoku Taishi. It started to be called Hashidera, the temple guarding the Uji Bridge, after 646 when the bridge was constructed. In the Kamakura period, the Uji Bridge was washed away in a flood but later reconstructed by Eison, a high-ranking priest of the Saidai-ji Temple. Around the same time, he constructed the 13-layered Stone Tower in Ukishima (To no Shima) on the sandbank of the Uji River and held a great event where captives were released (Hojoe). The temple was thus named Hojo-in. This temple contains a stone monument commemorating the construction of the bridge "Ujibashi Danhi." This particular monument is the oldest stone monument in Japan.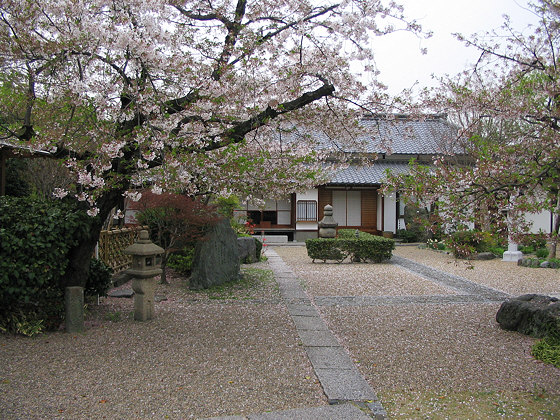 (Hashidera (Hojoin) hondo.)
Ujigami-jinja Shrine
The sanctuary of Ujigamijinja shrine was originally built as a guardian shrine for Byodo - in Temple. In addition to the inner Shrine (Honden), the oldest extant structure, are buildings dating back to the 14th century. Believed to be the oldest shrine building in
Japan,
the inner Shrine, a National Treasure, is built in the style of the Heian Period. The inner Shrine consists of three inner shrine buildings built side-by-side in the nagare-zukuri style, with the buildings on the right and left larger than the one in the middle. The Worship Hall (Haiden), a National Treasure, is built in the residential style, and believed to be a relic of Uji Detached Palace.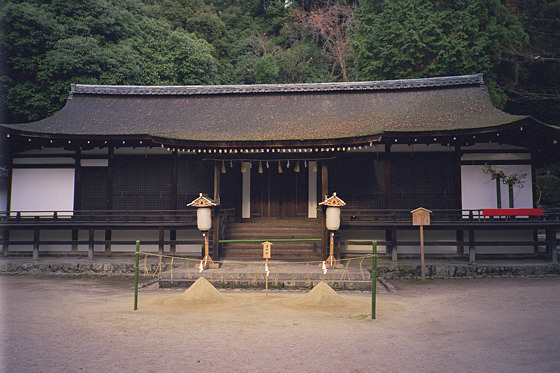 (Ujigami-jinja.)

By T.S. on Aug 23, 2011
スポンサーサイト