Sponsored Link
スポンサーサイト
The Native Place Tour of The Tale of Genji / Vol. 4
This time taking up herewith Raigo-in(来迎院), Shorin-in (松林院) and Hosen-in (宝泉院).
These Temples are also located in Ohara (大原) area.
Raigo-in Temple is "A Heian-era temple in Ohara".
Raigo-in Temple (来迎院)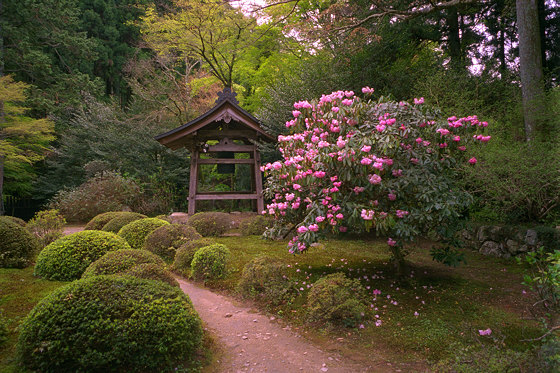 (Belfry at Raigoin.)
And Raigo-in Temple was founded by the monk Ryonin as a centre for training monks in shomyo chanting.
Shorin-in Temple (松林院)
Founded in 1013 by the Tendai sect, Shorin-in Temple lies beside the Ritsu River in Ohara. The stately, Edo-period temple hall dates from a reconstruction in 1778.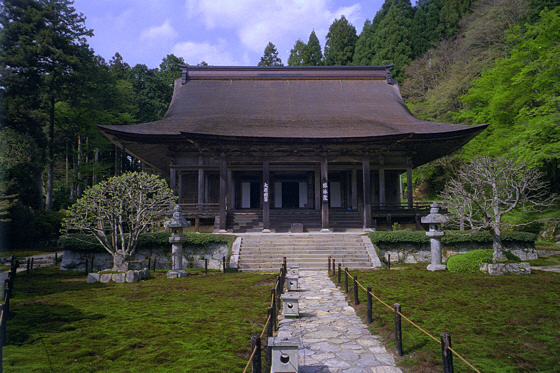 (Shorinin Temple.)
Hosen-in Temple (宝泉院)
Founded in the precincts of Shorin-in Temple to serve as a training temple for shomyo chanting, part of Hosen-in was rebuilt in the 17th century with timber from Fushimijo Castle in the ceiling of its corridor. As in many other temples this "Ceiling of Blood" is a reminder of the blood that was spilled in the castle when a group of some 300 defenders committed suicide.
In the garden is a pine tree that has been growing there for more than 700 years. Visitors are able to drink green tea while admiring the view of the surrounding mountains.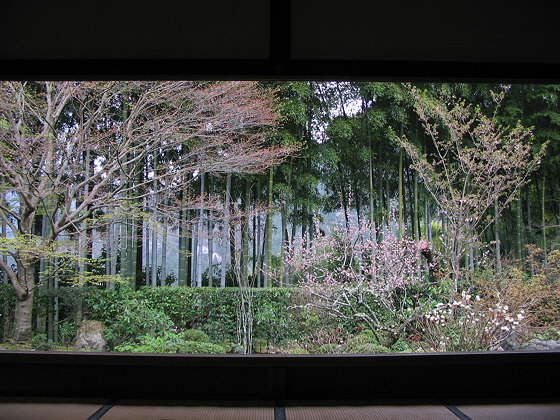 (View from the main hall of Hosenin Temple.)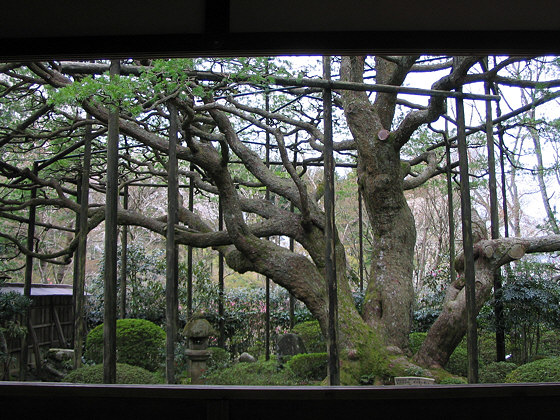 (Ancient pine tree.)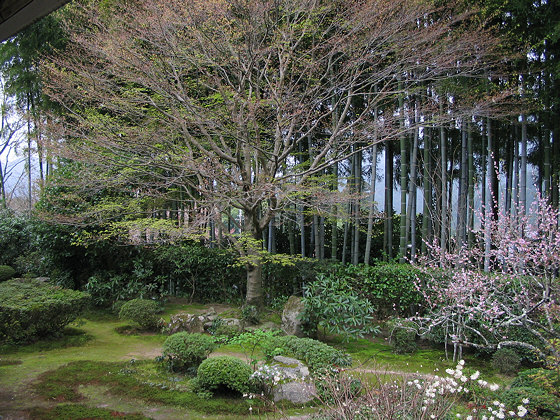 (Garden of Hosenin Temple.)
By TS on Apr 20, 2011
スポンサーサイト