Sponsored Link
スポンサーサイト
The Native Place Tour of The Tale of Genji / Vol. 1
Refer to to the world of
Genji
and I would like to hope and/or expect that it will be as a kind of travel guide to the world of
Genji
.
As you might know
"The Tale of Genji"
- the 11th Century Japanese classic written by a Heian court lady known as Murasaki Shikibu.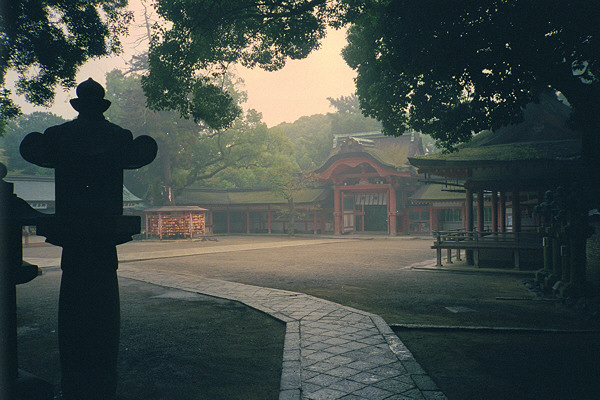 (Iwashimizu Hachiman-gu Shrine, tutelary shrine of the Minamoto (Genji) clan.)
Written 1,000 years ago, The Tale of
Genji
has 54 chapters and over 1,000 pages of text in its English translation. It is generally considered to be the world's first true novel, and was certainly the first psychological novel ever written.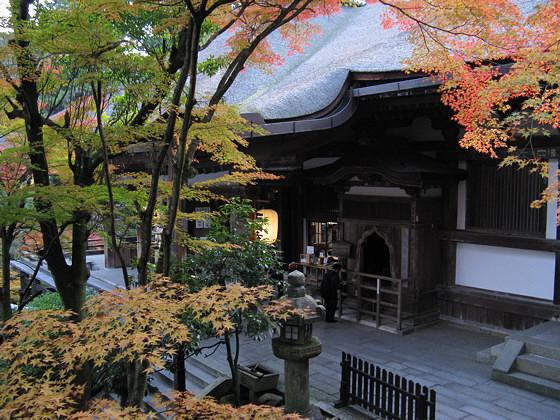 (Ishiyamadera Hondo.)
Ishiyama-dera
(

石山寺

, lit. "Stony Mountain Temple")
is a Shingon temple in Ōtsu in Japan's Shiga Prefecture. It was constructed around 762 CE, and is said to have been founded by Rōben. The temple contains a number of cultural assets.
Allegedly, Murasaki Shikibu began writing The Tale of
Genji
at Ishiyama-dera during a full moon night in August of 1004. In commemoration, the temple maintains a
Genji
room featuring a life-size figure of Lady Murasaki and displays a statue in her honor.
If you will have a chance to visit Kyoto,  Ishiyama-dera is one of
Genji
Tour Spots.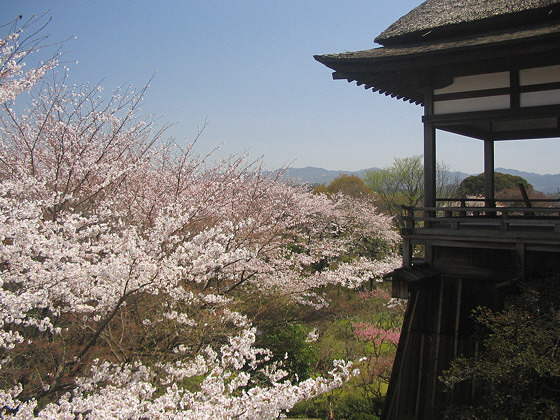 (Moon-viewing pavillion above Ishiyama-dera which was visited by Emperor Go-Shirakawa
at the end of the Heian Era.)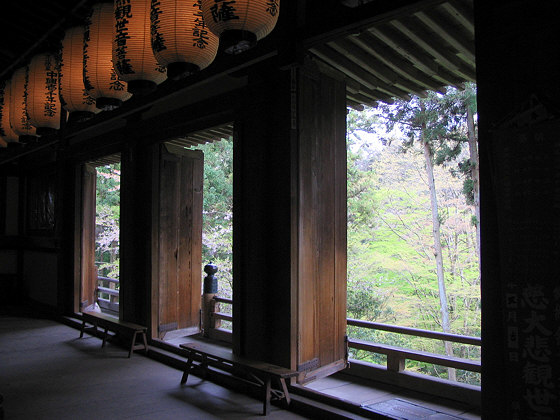 (Lanterns inside the hondo.)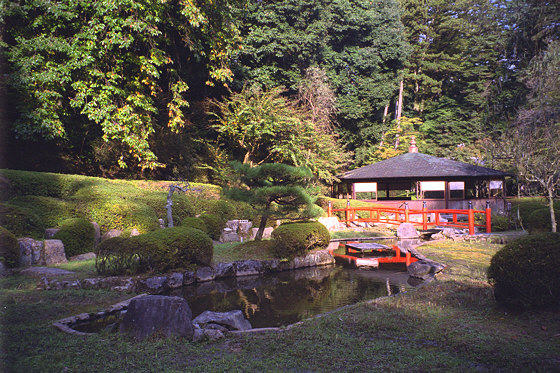 (Muyu-En Garden in Autumn.)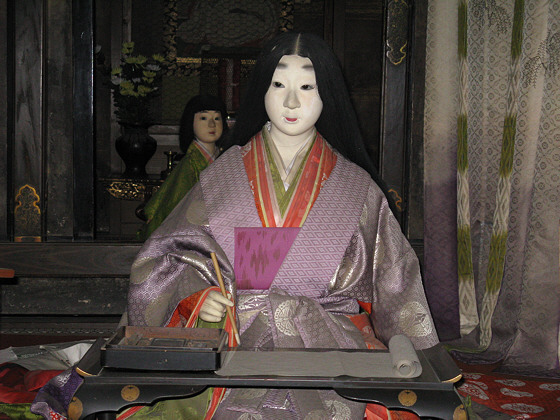 (Figure of Murasaki Shikibu in the Genji Room.)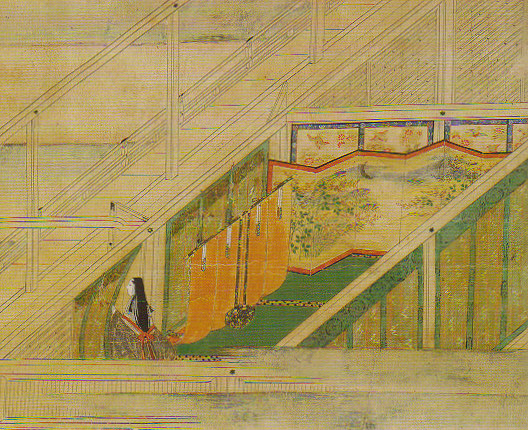 (Murasaki Shikibu on pilgrimage at Ishiyamadera Temple.)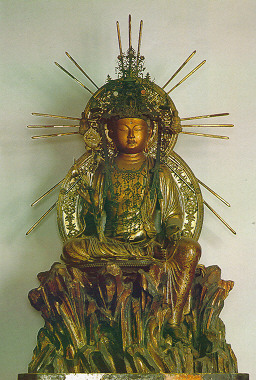 (Nyorin Kannon with the Wheel of Law.)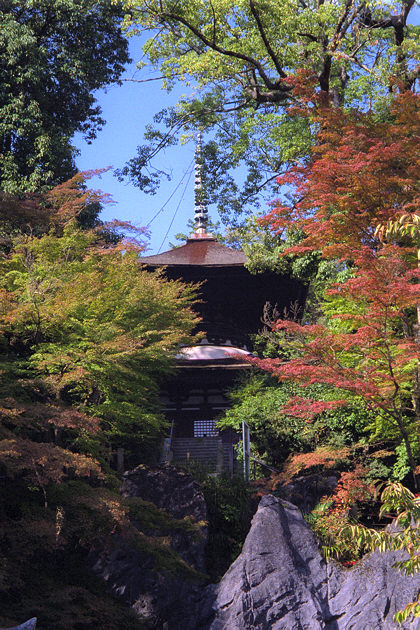 (The tahoto in Autumn.)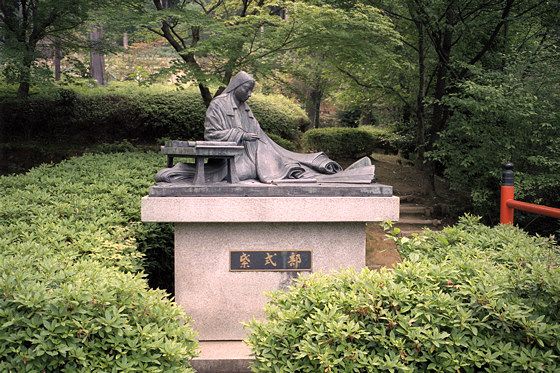 (Statue of Murasaki Shikibu, author of The Tale of Genji, on the hillside at Ishiyamadera.)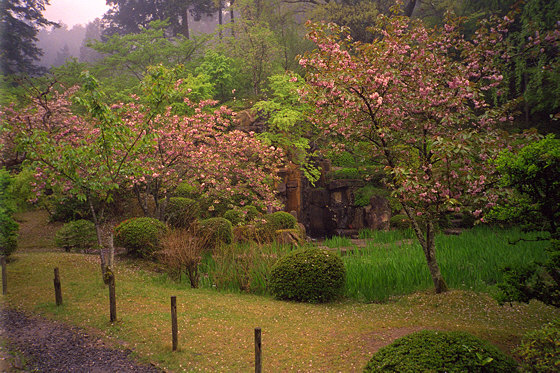 (Cherry blossom in the Muyu-En Garden at Ishiyamadera Temple.)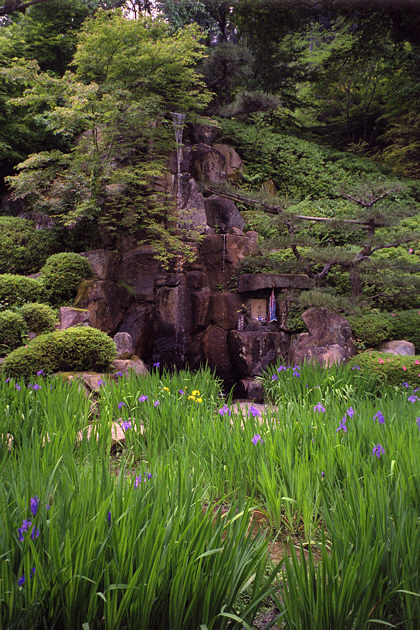 (Irises in Muyu-en garden.)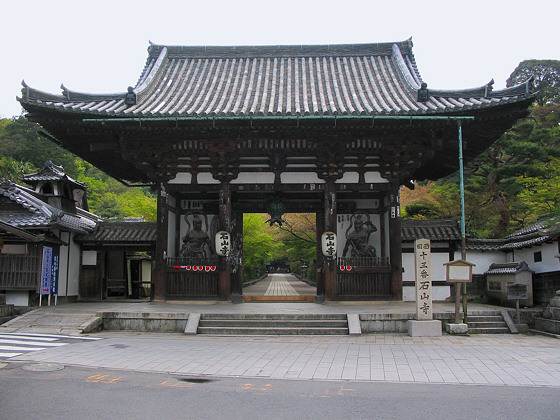 (The entrance to Ishiyama-dera temple is guarded by two nio.)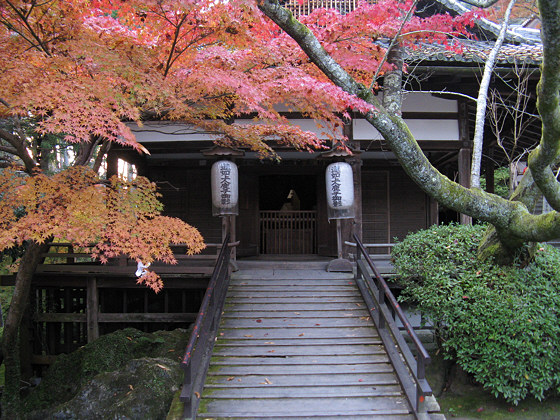 (Momiji at Ishiyamadera Temple.)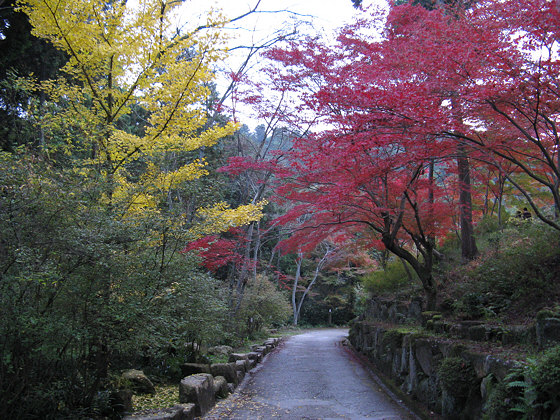 (Path to the pond.)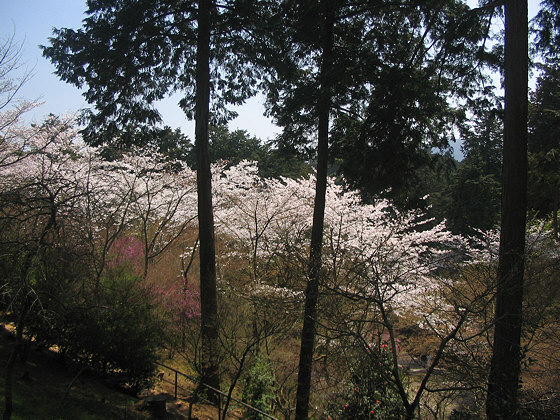 (Cherry blossom above the pond.)
And the location of Ishiyama-dera (石山寺) in Shiga Prefecture by Google Maps is as follows.
View Larger Map
By TS on Dec 10, 2010
スポンサーサイト
tag : Genji