Sponsored Link
スポンサーサイト
Cool Japan Guide / Jetstar eyes Kansai as second hub
Jetstar eyes Kansai as second hub
Japan Times - Aug 25, 2012
New budget carrier Jetstar Japan Co. plans to use Kansai International Airport in Osaka as its second base following Narita airport near Tokyo from October, its President Miyuki Suzuki said Thursday. (Japan Times)
Link:
http://www.japantimes.co.jp/text/nb20120825a7.html
New services target budget airline customers
Yomiuri - Aug 25, 2012
With low-cost carriers such as Jetstar Japan and Airasia Japan starting operations at Narita Airport this summer, new services for budget airline users are increasing. (Yomiuri)
Link:
http://www.yomiuri.co.jp/dy/business/T120824003671.htm
Bon holiday boosts rail, air passengers
Yomiuri - Aug 22, 2012
Airline and railway passenger numbers during the Bon holiday period rose from a year before, according to company reports. The total number of domestic flight passengers was up 1.3 percent to 2.98 million, and that of international flight passengers came to 490,000, up 10.3 percent. (Yomiuri)
Link:
http://www.yomiuri.co.jp/dy/national/T120821003687.htm
New Shinkansen sections on right track?
Yomiuri - Aug 20, 2012
At Saturday's ceremony to mark the start of construction on a 21-kilometer section of the Kyushu Shinkansen network, Nagasaki Gov. Hodo Nakamura found plenty of positives to talk about. (Yomiuri)
Link:
http://www.yomiuri.co.jp/dy/national/T120819002394.htm
JAL to install new seats in every cabin class on its international 777-300ER fleet
eturbonews.com - Aug 16, 2012
Japan Airlines has announced plans to install brand-new seats in every cabin class on its international fleet of 777-300ER aircraft. The newly-designed seats will debut on the daily service between Tokyo and London from January 2013, and will progressively be expanded to New York and mainly on other long-haul Europe and North America routes in JAL's network. (eturbonews.com)
Link:
http://www.eturbonews.com/30683/jal-install-new-seats-every-cabin-class-its-international-777-30
Japan's charming port in a storm
stuff.co.nz - Aug 15, 2012

Left / RAW POWER: Otaru's sushi is so fresh it's almost twitching.
Right / TEA ROOM: One of the tatami-floored rooms in Otaru's "Herring Villa".
A draughty warehouse, stone buildings, sub-zero temperatures and a historic town wrapped around a slate-grey harbour - it could be Dunedin in the depths of winter. No surprise, then, that Japan's northern port, Otaru, is sister city to Otago's capital, Dunedin. About the same size (70,000 households) as Dunedin, Otaru is just an hour's drive north (less on the train) of Hokkaido's main city, Sapporo. (stuff.co.nz)
Airport automated face recognition tests begin
Yomiuri - Aug 7, 2012
A facial recognition test program began at automated gates for immigration at Narita and Kansai airports on Monday. In the tests, the faces of incoming and outbound travelers will be automatically checked against passport photographs at the immigration gates. (Yomiuri)
Link:
http://www.yomiuri.co.jp/dy/national/T120806004397.htm
Sendai Tanabata Festival gets under way
Japan Today - Aug 6, 2012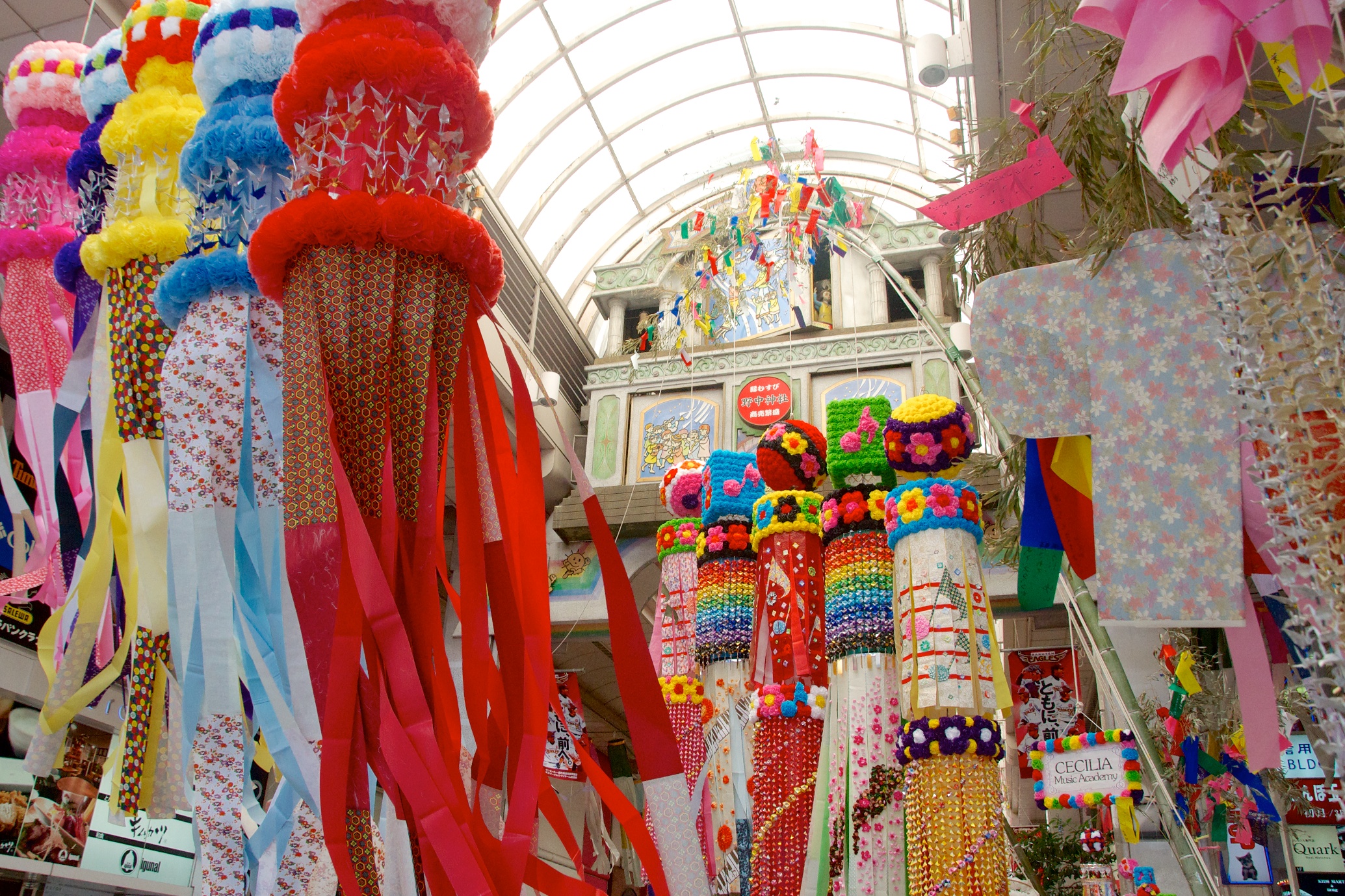 Colorful streamers were hung from hundreds of bamboo poles in shopping arcades near Sendai Station in Miyagi Prefecture on Monday morning to mark the opening of the Sendai Tanabata Festival.
The theme for this year's festival is "Prayer, Hope and Appreciation." Many messages praying for recovery of the affected regions and appreciation for support received hang with the some 3,000 streamers or are tied to branches of trees. (Japan Today)
Link:
http://www.japantoday.com/category/national/view/sendai-tanabata-festival-gets-under-way
By TS on Aug 27, 2012
スポンサーサイト
tag : Cool_Japan