Sponsored Link
スポンサーサイト
Cool Japan Guide / One-day trip / Nagoya
Enjoy the linear motor car, Toyota Automobile Museum and the best observatory facility in Japan in the town that has made its place in history with a castle from the age of the samurai warrior.
Traveling:
Nagoya Station > (25 minutes by subway, 290 yen) > Fujigaoka Station > (8 minutes by Linimo, 280 yen) > Geidai-dori Station > (5-minute walk) > Toyota Automobile Museum > (Linimo/subway, 570 yen) > City office > (5-minute walk) > Nagoya Castle/Meijo Park > City office > (40-minute walk) > White wall area > Tokugawa Art Museum > (20 minutes by bus, 200 yen) > Noritake-no-Mori > (10-minute walk) > Midland Square, JR Central Towers
Nagoya City in Aichi Prefecture attracted the world's attention with the Aichi Expo in 2005. Nagoya is a huge, rapidly developing city with the fourth largest population in Japan. It is also alive with its own unique culture.
A one-day ticket (850 yen) allows you to ride as many City Buses and City Subways as you like, so it is a convenient way to travel.
There is also a 'Me-guru' sightseeing bus offering a pleasant way of touring noted places with about 13 runs each day. This bus runs every 30 minutes on Saturdays and Sundays and every hour on weekdays. There is a multi-pass ticket (500 yen) that you might find very convenient.
Toyota Automobile Museum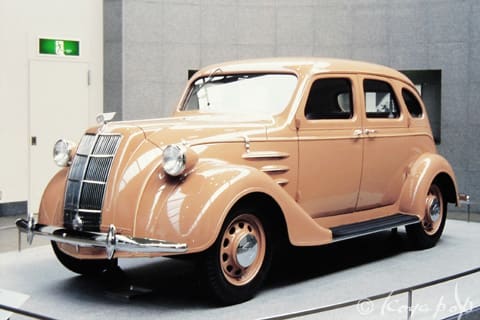 (Toyota Automobile Museum)
Take the Higashiyama subway line from Nagoya Station and change to 'Linimo' to get to the 'Toyota Automobile Museum' run by the global automobile manufacturer. The linear motor car 'Linimo' that has neither wheels nor conventional motor floats on a magnetic field and is expected to be the vehicle of the future. It actually runs for 8.9 km between Nagoya and Toyota. There are information boards in English, Korean and Chinese at the ticket gate and exits. ...
Nagoya Castle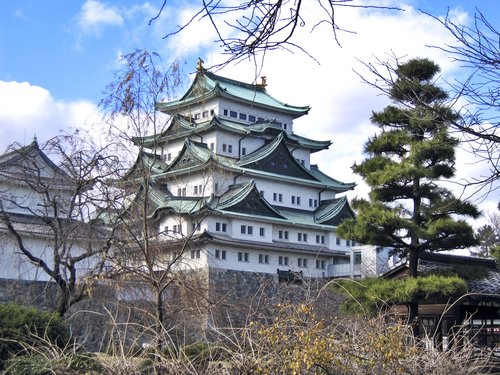 (Nagoya Castle)
... On the roof of the castle tower, with a height equivalent to an 18-story building, are 'Gold Shachihoko statues' symbolizing the prestige of the Tokugawas. 'Shachi' is an imaginary animal with a fish-like body and a tiger-shaped head. The interior of the castle has been made into a material archives museum, and you can see armor and reproduction models of Nagoya city area. The top floor is an observatory. After viewing the castle, take a relaxing stroll through the surrounding Japanese gardens.
Tokugawa Art Museum

(Tokugawa Art Museum)
The affluence of the Owari Tokugawas can also be seen at the 'Tokugawa Art Museum' founded in 1935. Armor, headpieces, tea ceremony utensils and tools owned by the Tokugawas are exhibited. There is also a restaurant inside the museum where French cuisine is served. ...
White-walled Area

(White-walled Area)
On the way, you'll pass a white-walled area that miraculously avoided any damage during the last war. It is here where the Samurai warriors serving the Tokugawas used to live, and in the modern age, the Toyota family who created the Toyota Group and Akio Morita, the founder of Sony, used to live there. Even today, there are houses and churches with centuries of history and black-painted wooden fences that remind us of the Samurai residences of the past.
Noritake Garden

(Noritake Garden, Nagoya)
Take a twenty-minute bus ride to Nagoya Station and nearby you will find 'Noritake Garden' run by the pottery manufacturer 'Noritake'. It takes about 15 minutes on foot from the station. Once you are on the premises with its bountiful greenery, you can visit the craft center demonstrating the production processes, a museum displaying 'Old Noritake' masterpieces and a tableware shop. There is also a restaurant where, of course, Noritake ware is used.
Midland Square

(Midland Square)
In front of Nagoya Station stands the 247-meter-high 'Midland Square', which is the 5th highest building in Japan. The 'Sky Promenade' situated at a height of 220 meters is the finest rooftop observatory in Japan. Not only is the view astounding in daytime, but it is breathtaking at night. ...
JR Central Towers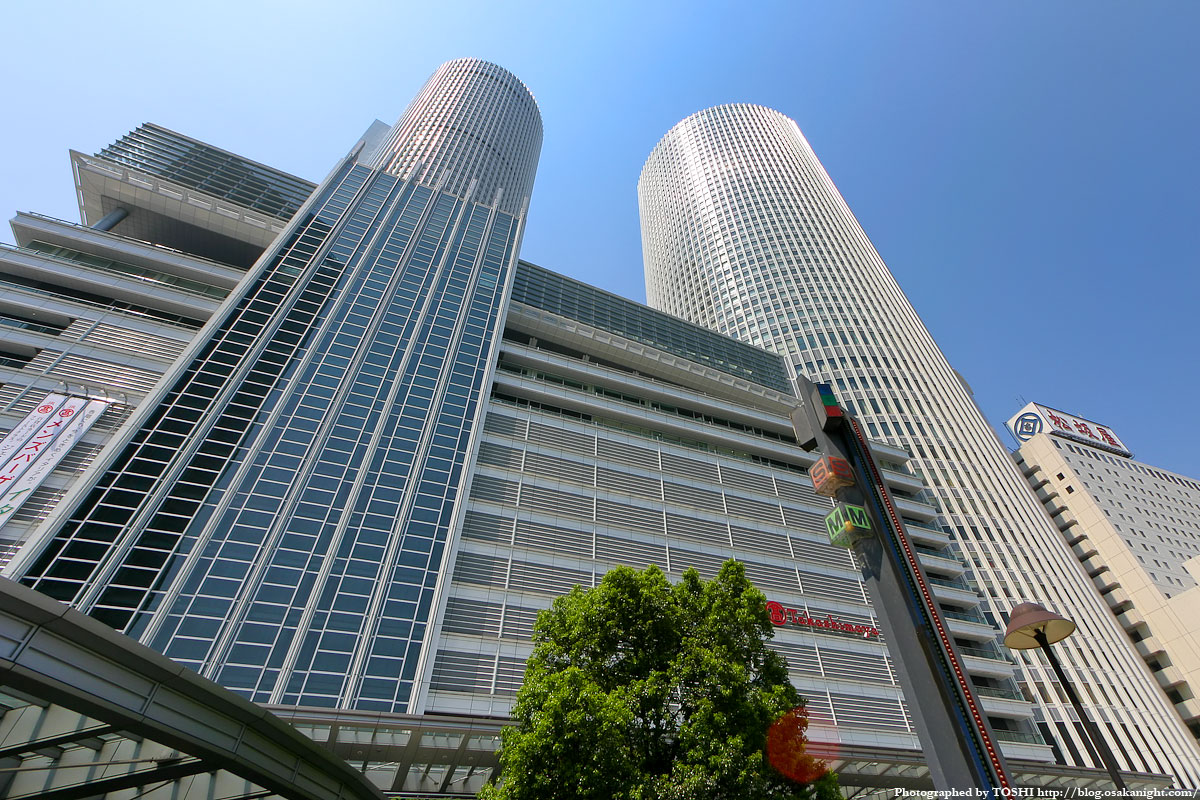 (JR Central Towers)
Opposite Midland Square stands the 245-meter-high JR Central Towers, another landmark of Nagoya and only 2 meters shorter than Midland Square. It contains the first-class 'Takashima-ya' Department Store, Tokyu Hands that offers various miscellaneous goods and restaurants. On the 51st floor there's a wine lounge, restaurants and cafes, where you can spend a little time enjoying the night view.
'Miso-katsu' Pork Cutlets

('Miso-katsu' Pork Cutlets / Image)
Nagoya is also known for its unique food culture, which you will not see in any other areas of Japan. This culture is based on the red soybean paste called 'haccho miso'. 'tebasaki' using chicken called Nagoya cochin, sweet and salty chicken wings, 'miso-katsu' pork cutlets with miso sauce, 'miso-nikomi udon' noodles in miso sauce, 'kishimen' flat udon noodles, 'ogura toast' with sweet bean paste and 'ankake spaghetti' in thick, starchy soup; all originating in Nagoya.
Another popular feature is the reasonable price of these dishes. You can visit famous restaurants in the department stores, but if you go to the Sakae area in downtown Nagoya, you will find restaurants and taverns frequented by Japanese people in their daily life.
Visit the Link:
http://www.jnto.go.jp/eng/location/routes/g_route/golden_nagoya.html
By TS on AUg 26, 2012
tag : Cool_Japan