Sponsored Link
スポンサーサイト
Cool Japan Guide / One-day trip / Enjoying both the traditional and contemporary sights of Tokyo
This tour offers glimpses of the traditional craftsmanship and customs inherited from the people of the Edo period, as well as the exciting contemporary scenes of
Tokyo
.
In the morning: Tour of Tsukiji Jou-gai Shijo

(Tsukiji Jou-gai Shijo)
Direction: 5-minute walk from Tsukiji Station on the
Tokyo
Metro Hibiya Line or from Tsukiji Shijou Station on the Toei Oedo Line
Tsukiji Market represents the typical wholesale market of Japan, running 24 hours a day. The general consumer is not allowed to shop there, but you are welcome to visit. On the other hand, there are 300 shops in the Jou-gai, or Off-market, where anyone can not only buy but also dine on sashimi, sushi or tempura made with fresh ingredients on the spot. ...
Traveling:
Go to Ryogoku Station from Tsukiji Shijo Station on the Toei Oedo Line (12 minutes).The Oedo Line is a relatively new subway line in
Tokyo
that opened in 2000.
Tour of "Edo-Tokyo Museum" in Ryogoku

(Edo Tokyo Museum)
In this very spacious museum, you can explore the history and folklore of
Tokyo
from the Edo period till the present day.
Ryogoku Kokugikan, the venue for the famous Grand Sumo Tournament, is located here.
Of the 6 tournaments held each year, the January, May and September tournaments take place at the Kokugikan venue. A visit to the "Sumo Museum" on the 1st floor is highly recommended. ...
Traveling:
Go to JR Asakusabashi Station from JR Ryogoku Station, and change to the Toei Asakusa Line for Asakusa (10 minutes).
Walking tour of Sensoji Temple

(Sensoji Temple)
It is believed that the Sensoji Temple was built in 628, making it the oldest temple in
Tokyo
. After passing through the Kaminarimon Gate, you will see many shops selling souvenirs. ...
Traveling:
Go to Akihabara Station from the Tsukuba Express Asakusa Station (5 minutes).
Shopping for electrical products or animation goods in the Akihabara electronics quarter
Go to JR
Tokyo
Station, Marunouchi exit from JR Akihabara Station (3 minutes).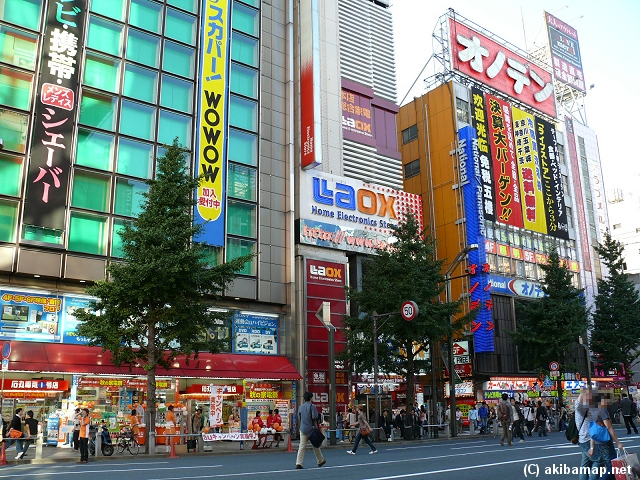 (Akihabara Shopping Street)
Round-trip tour of the Imperial Palace by double-decker bus

(Sky Bus Tokyo)
Enjoy a round-trip tour of the Imperial Palace, Ginza and Marunouchi on the double-decker open-top bus "Sky Bus Tokyo", which departs at 18:00 (45-minute trip). If you have extra time, why not enjoy the night view on the "Rainbow Bridge/Odaiba Trip" (2-hour round trip). Tour commentary is available in English, Korean and Chinese.

(Imperial Palace)
Night in Roppongi

(Roppongi Night)
Tokyo is known as a city that never sleeps, and there are many discos and bars for foreign visitors, particularly in Roppongi. On the 53rd floor of the huge "Roppongi Hills Mori Tower" is the Mori Art Museum, open till 10:00 p.m. except for Tuesday and on the 52nd floor is the observation deck, Tokyo City View open till 1:00 a.m. ...
Full Story to be checked via Link:
http://www.jnto.go.jp/eng/location/routes/g_route/golden_tokyo1.html
By TS on Aug 8, 2012
スポンサーサイト
tag : Cool_Japan, Tokyo