Sponsored Link
スポンサーサイト
Cool Japan Guide / 30 must-have souvenirs from Japan (4)
Have you ever happened to be in a foreign country, to wish to bring home some souvenir and to be unable to decide what to buy? In Japan, this may be an interesting topic, since there are so many options.

(Hagoita / 羽子板)
16/30 Hagoita
Hagoita was initially a rectangular wooden paddle, used to play the traditional Japanese game Hanetsuki, a game resembling badminton without the net. But since the game is almost forgotten, a different kind of hagoita became very popular, richly decorated with washi (Japanese paper) and textile materials, featuring representations of singers, sport stars, movie stars or anime characters.
Travel tip:
You can find a huge variety of hagoita at the Hagoita-ichi, a fair taking place between 17th and 19th December at the Senso-ji Temple, Tokyo.
17/30 Kumade

(Kumade / 熊手)
Kumade is a wide rake made of bamboo, traditionally used to sweep the fallen leaves or grains. During the Edo period, people started decorating kumade with good luck charms and selling them at shrines, to help "rake in" success, wealth, safety and happiness.
Travel tip:
Kumade are sold at gift shops, but a wide variety of models and sizes can be found at the Tori-no-Ichi festival, held all over Japan usually at the end of the year. The biggest Tori-no-Ichi takes place in November, at the Otori Shrine and at the Juzaisan Chokoku-ji Temple in Asakusa, Tokyo.
18/30 Kokeshi Dolls

(Kokeshi / こけし)
Kokeshi are traditional Japanese dolls, originally created in northern Japan, made from various woods, with simple body and large head, without arms or legs. However, they are not just toys, they are a Japanese traditional art and also make for great gifts and souvenirs.
19/30 Fun Masks

(Fun masks)
At traditional festivals and in parks you can often find stalls selling fun masks, representing a wide variety of characters from Japanese pop culture, anime or Sentai series. They can represent an interesting souvenir, especially for manga-anime fans.
20/30 Kendama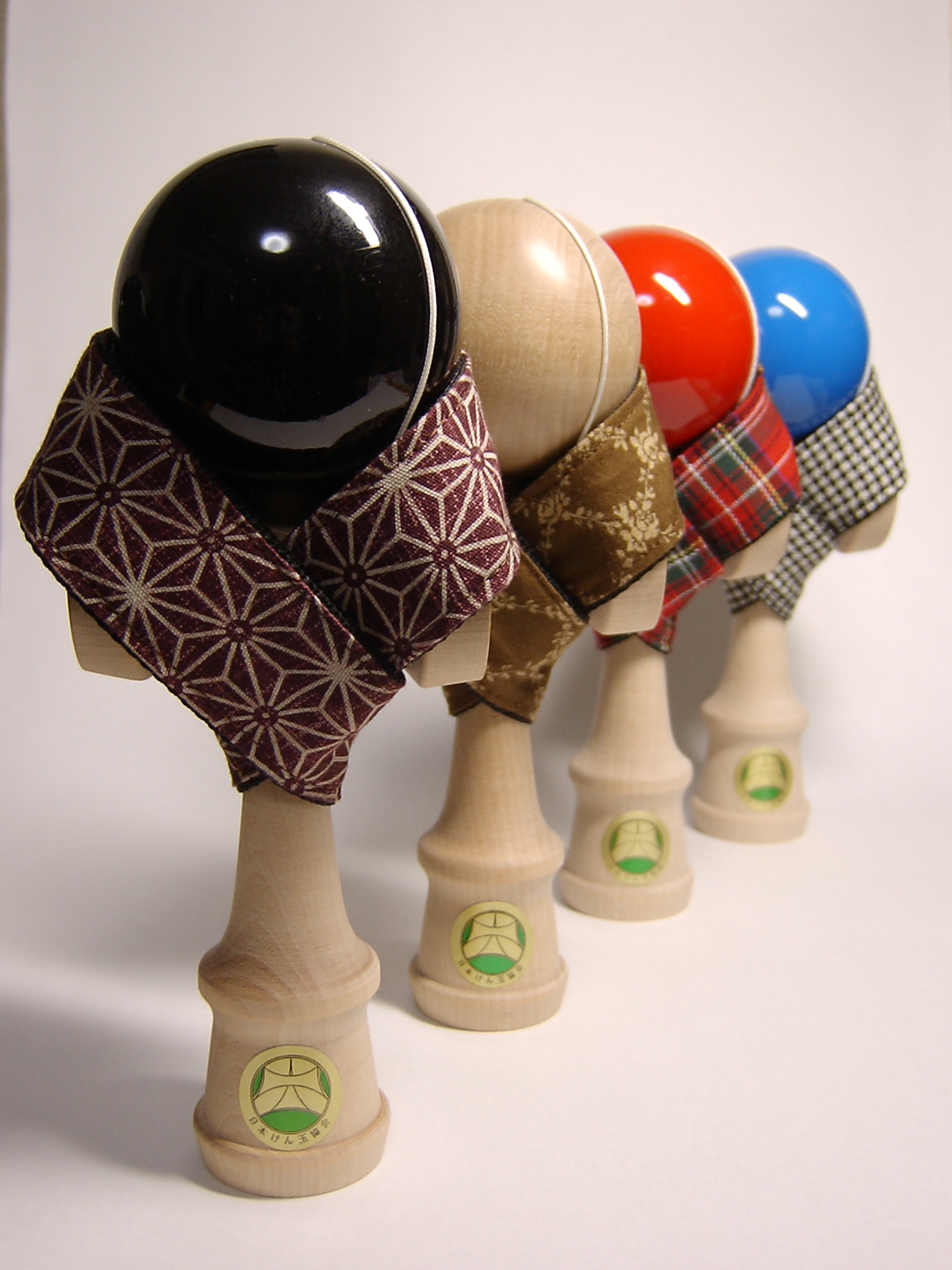 (Kendama)
Kendama is a traditional Japanese toy: a wooden, hammer-like object, connected by a string to a wooden ball. This toy is very popular in Japan; national competitions are held and people with a high rank at kendama are respected as persistent, patient and determined.
Visit the Link:
http://www.japantoday.com/category/travel/view/30-must-have-souvenirs-from-japan
By TS on Jun 16, 2012
スポンサーサイト
tag : Cool_Japan