Sponsored Link
スポンサーサイト
Cool Japan / Tohoku Rokkon Festival (Tohoku Six-Soul Festival)
Tohoku Rokkon Festival 2011 digest / 東北六魂祭 2011年ダイジェスト
Tohoku Rokkon Festival is the biggest festival in the history of the Tohoku region. The purpose of this festival is to recover the spirit of the Tohoku people after the 2011 Great East Japan Earthquake. The name of the festival means the six souls (Rokkon) representing 6 festivals in the Tohoku region, gathering at the same place as 1 festival.
Visit the Link:
http://www.rokkon.jp/index_en.html
Last year, 4 months after the earthquake, we had 360 thousands visitors coming to the first Rokkon Festival held at Sendai in 2 days, bringing 10 billions of economic benefits to the area. This year's festival will take place at Morioka City, Iwate Prefecture, in May 26th and 27th. This is the second biggest city in Tohoku region next to Sendai.
The 6 festivals coming to the city are listed below. You will definitely want to check the regular festivals held in each prefecture in August after seeing their performance at Tohoku Rokkon Festival.
-The Aomori Nebuta Festival has many tourists visiting each year just to see the big Nebuta floats.
-The extraordinary skill of manipulating Kantou bamboo flues at the Akita Kantou Festival is not to be missed.
-The enchanting dance at the Morioka Sansa Odori Festival is derived from local legends, which you simply can't take your eyes off.
-The Yamagata Hanagasa Festival creates a winding wave of dancers decorated with beautiful safflower hats, parading along with the music.
-During the Sendai Tanabata Festival, the street is adorned by the colorful Tanabata decoration.
-A giant Waraji straw sandal is being dedicated during the Fukushima Waraji Festival to wish the strength of our legs.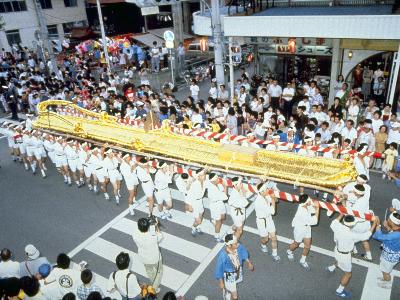 Event:
Name: Tohoku Rokkon Festival 2012 (Tohoku Six-soul Festival)
Date: May 26th, 2012(Sat) 10:00〜18:00 , May 27th, 2012(Sun) 10:00〜17:00
Place: Chuo Avenue and Morioka Castle Ruins Park (Iwate Park), Morioka City,Iwate Prefecture.
Organizer: Tohoku Rokkon Festival Executive Committee
By TS on May 28, 2012
スポンサーサイト
tag : Cool_Japan