Sponsored Link
スポンサーサイト
Cool Japan / 'The Scream' sold for nearly $120 million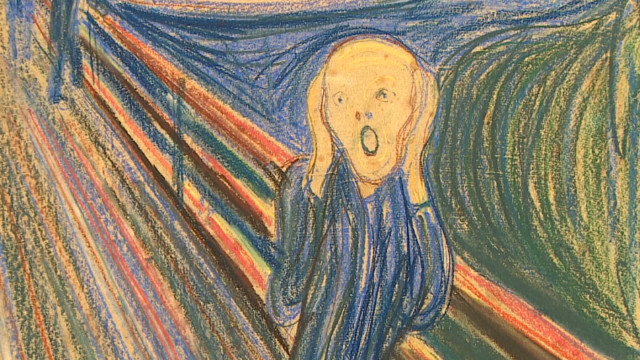 ("The Scream" by Edvard Munch)
According to CNN News, "'The Scream' sold for nearly $120 million".
New York (CNN)
-- A pastel version of "The Scream" by Edvard Munch fetched nearly $120 million from an anonymous buyer Wednesday at Sotheby's in New York, setting a new world record for a work of art sold at auction.
Experts had expected the masterpiece to break new ground at the famed New York auction house; its presale estimate of at least $80 million was the highest ever listed at Sotheby's.
It sold for $119,922,500, which includes the premium paid to Sotheby's.
Previously, the most expensive artwork ever sold there was Pablo Picasso's painting "Nude, Green Leaves, and Bust," which brought in $106.5 million two years ago. The previous record for a Munch work of art was just over $38 million.
The version of "The Scream" on the block Wednesday was one of four -- two pastels and two paintings -- executed between 1893 and 1910, Sotheby's said, and is one of the best-known images in modern art.
It's also the only version a private collector can get their hands on at public auction. The other three are housed in National Gallery of Norway and at the Munch Museum in the Norwegian capital, according to Sotheby's.
Munch also created a lithograph of "The Scream" in 1895, the same year he executed the pastel auctioned on Wednesday.
Munch's use of color, art historians say, is a distinguishing characteristic of this version. The pastel-on-board also remains in its original frame.
Dubbed "the portrait of a soul" and "the face that launched 1,000 therapists," "The Scream" depicts a distorted human figure -- hands flat against its sunken face, eyes and mouth wide open -- in the foreground of a nightmarish landscape. ...
Visit the Link for full story via CNN:
http://edition.cnn.com/2012/05/02/us/new-york-the-scream/?hpt=hp_t1
By TS on May 3, 2012
スポンサーサイト
tag : World_News