Sponsored Link
スポンサーサイト
Cool Japanese Person / Yuki Kakiuchi won the Grand Prix at Besançon

(Yuki Kakiuchi)
The Grand Prix of the 52nd Besançon International Competition for Young Conductors in 2011 was awarded unanimously to Japanese Yuki Kakiuchi.
Kakiuchi won in final against the greek Stamatia Karampini, 33, and Gergely Madaras, 27 from Hungary. If the jury and the Brussels Philharmonic Orchestra unanimously awarded the Japanese conductor, the audience seemed to prefer Stamatia Karampini, whose strong personnality and demonstrative style pleased the audience. Spectators from Arte who could watch the finale on Arte Live Web rewarded the youngest of the three finalists, the Hungarian Gergely Madaras.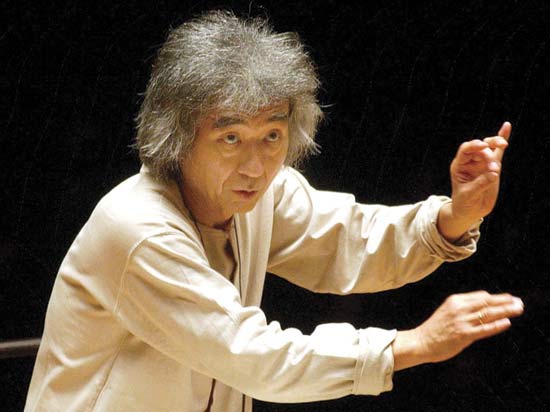 (Seiji Ozawa won the Grand Prix at Besançon in 1959)
Yuki Kakiuchi, Born in Tokyo in 1978, started his training with the piano and musicology at the University of Music and Fine Arts in Tokyo where he graduated in 2001. He then moved to Vienna where he studied orchestral conducting at the University of Music and Performing Arts with Leopold Hager. He also followed masterclasses with Gianluigi Gelmetti, Karabtchevsky Isaac, Jorma Panula and Seiji Osawa who incidentally won the same prize in 1959.
By TS on May 4, 2012
スポンサーサイト
tag : Cool_Japane