Sponsored Link
スポンサーサイト
Cool Japan / Cool Japanese Person / Yu Darvish has 1st Cactus start - ESPN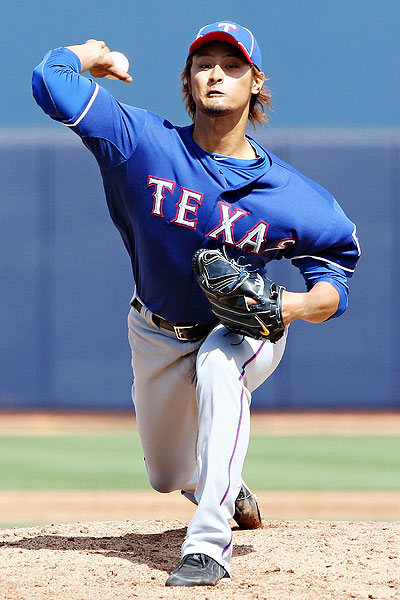 (Yu Darvish pitched two scoreless innings in his first Cactus League start Wednesday.)
Yu Darvish has 1st Cactus start via ESPN NEW YORK
Please check the following Video provided by ESPN.GO.COM.
espn.go.com/video/clip
PEORIA, Ariz. -- Texas Rangers pitcher Yu Darvish did a little bit of everything in his first two official innings of spring training.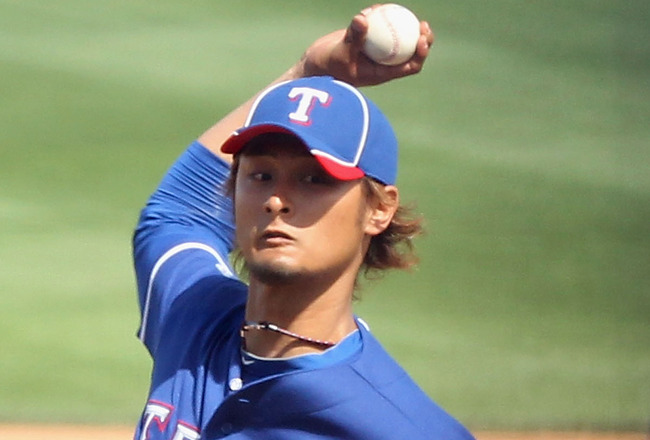 He got three strikeouts, showing nice movement on his pitches. He gave up two doubles, discovering what major league hitters do to fastballs up in the strike zone. Darvish got a chance to use his 6-foot-5 frame and made two solid defensive plays, putting his athleticism on display. The 25-year-old threw his seven-pitch repertoire -- all out of the stretch because that's what he felt most comfortable doing on Wednesday -- and got his first chance to see what opposing hitters do with his pitches.
He did it all in front of a crowd of 2,910 at Peoria Sports Complex, which included Rangers general manager Jon Daniels and CEO Nolan Ryan. About 100 media members, including a slew of cameras, watched intently. The outing was broadcast live in Japan and ESPNEWS carried the first inning as well.
Even before Darvish stepped to the mound, his teammates kept asking him if he was nervous.
"And I told them, 'No, I'm not.'" Darvish said through interpreter Joe Furukawa. "But they still say, 'No, you are. You're nervous.'"
Darvish displayed his wide array of pitches, including a fastball at 92 to 95 mph on both sides of the plate. He threw an 80 mph curve (one of his harder curves, actually) to get Carlos Quentin, the Padres' cleanup hitter, to end the first inning. Darvish threw an 84 mph slider with lots of movement to get Cameron Maybin swinging for a strikeout earlier in the inning. He ended his outing with a split-fingered fastball that catcher John Baker couldn't get and walked off the mound.
Several teammates and coaches congratulated him after the outing, which included 36 pitches (26 of them strikes). ...
Provided by ESPN NEW YORK
By TS on Mar 10, 2012
スポンサーサイト
tag : Cool_Japan