Sponsored Link
スポンサーサイト
Cool Japan / Risshun (立春)

(Risshun (立春) / Image)
The traditional East Asian calendars divide a year into 24 solar terms (節氣). Lìchūn (pīnyīn) or Risshun (romaji) (Chinese and Japanese: 立春; Korean: 입춘; Vietnamese: Lập xuân; literally: "start of spring") is the 1st solar term. It begins when the Sun reaches the celestial longitude of 315° and ends when it reaches the longitude of 330°. It more often refers in particular to the day when the Sun is exactly at the celestial longitude of 315°.

(Plum Blossoms in Feb season)
In the Gregorian calendar, it usually begins around February 4 and ends around February 18 (February 19 East Asia time). It's also the beginning of a Sexagenary cycle.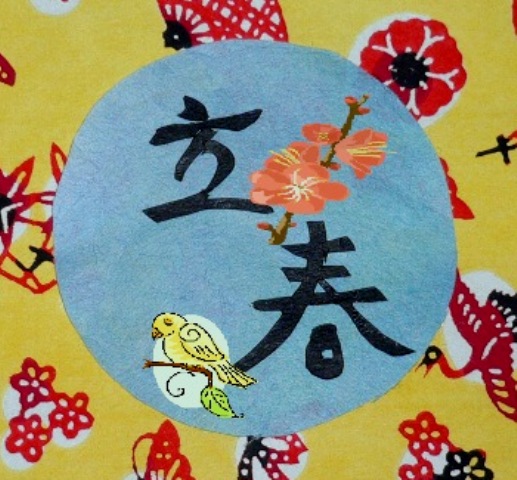 Lichun traditionally signifies the beginning of spring in East Asian cultures. Chinese New Year is celebrated around this time. Farmers often celebrate the beginning of Lichun with special village events, worship and offerings to the gods and ceremonies for a blissful and prosperous new year. In China, people eat chūnbǐng (春餅) on this day.

(Camellia is also enjoyable in Feb season.)
In the lunisolar calendar, New Year's Day might be before or after Lichun. A year without Lichun is called 無春年 (no spring year). 無春年 is also known as 寡婦年 (widow year) in northern China or 盲年 (blind year) in southern China. Marriage is believed to be unlucky in a year without Lichun.[2]
In the Republic of China, Lichun has been Farmer's Day since 1941.
By TS on Feb 4, 2012
スポンサーサイト
tag : Cool_Japan