Sponsored Link
Japan beats Brazil 2-0 in Olympic women's soccer



Two long balls, two sharp finishes and Brazil's hopes of its first Olympic gold were over. Japan's 2-0 victory Friday means it will travel to Manchester for a semifinal against France and a chance to add an Olympic medal to the World Cup it won last year in Germany.
It created few chances, but strikers Yuki Ogimi and Shinobu Ohno took them when it mattered, midway through each half.

Link via ESPN:

http://sports.espn.go.com/espn/wire?section=oly&id=8230604

スポンサーサイト
tag : Cool_Japan
Annual Hiroshima, Nagasaki commemoration Aug. 5 at Staten Island's Unitarian Church
SiLive.com - Jul 28, 2012
STATEN ISLAND, N.Y. -- Father Liam Tomás O'Doherty will be the featured speaker at the annual Hiroshima-
Nagasaki
A-Bomb Commemoration, Aug. 5 at the Unitarian Church of Staten Island in New Brighton.
The free program, part of the Arthur Foise Summer Forum and also being sponsored by Peace Action of Staten Island, will feature reflection, music, art and a dramatic presentation, relating to the tragic events in Hiroshima and
Nagasaki
in 1945.
Father O'Doherty, pastor of Our Lady Of Good Counsel R.C. Church, Tompkinsville, will reflect on his work in
Nagasaki
four decades after the bombing, bringing personal witness to the long shadow of the atomic bombings. ...
Link: 
http://www.silive.com/worship/2012/07/annual_hiroshima_nagasaki_comm.html
tag : Cool_Japan, Hiroshima, Nagasaki
南鳥島沖にレアアース220年分か

Japan has found a large deposit of rare earth minerals in its Pacific seabed, enough to supply its hi-tech industries for more than 200 years, a scientist said Friday.
Around 6.8 million tonnes of the valuable minerals, used in electric cars, iPods and lasers, are sitting under the seabed near a far eastern Japanese island, Tokyo University professor Yasuhiro Kato told AFP.

tag : Cool_Japan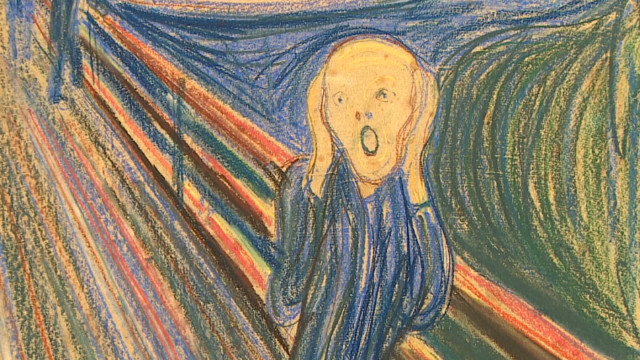 ("The Scream" by Edvard Munch)
According to CNN News, "'The Scream' sold for nearly $120 million".
New York (CNN)
-- A pastel version of "The Scream" by Edvard Munch fetched nearly $120 million from an anonymous buyer Wednesday at Sotheby's in New York, setting a new world record for a work of art sold at auction.
Experts had expected the masterpiece to break new ground at the famed New York auction house; its presale estimate of at least $80 million was the highest ever listed at Sotheby's.
It sold for $119,922,500, which includes the premium paid to Sotheby's.
tag : World_News